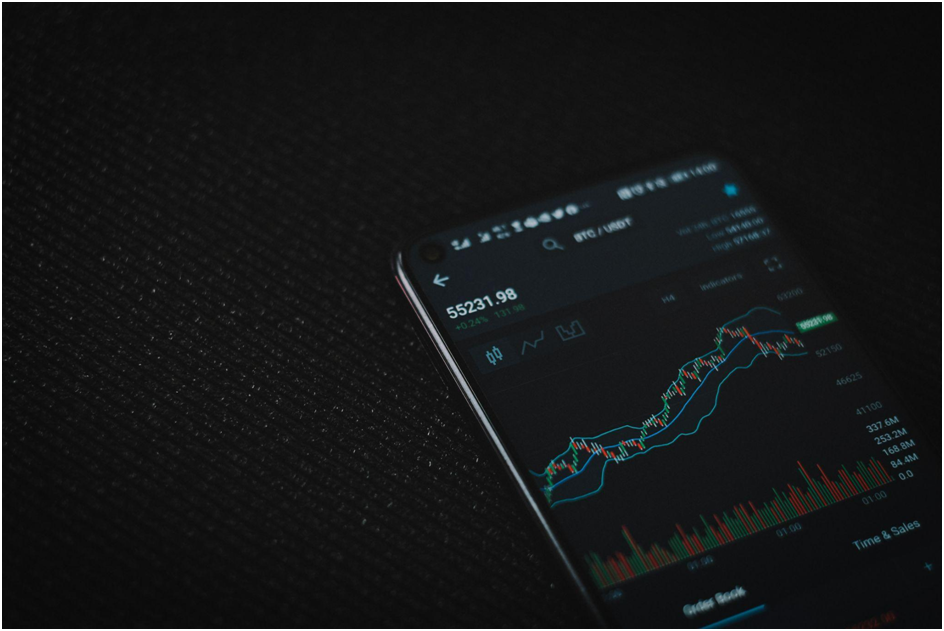 Crypto trading is an appealing activity for financial enthusiasts to earn extra income and diversify their asset portfolios. However, it also requires skills and good strategies. You can't just dive in without knowing or planning anything because it has so many risks. In the worst-case scenario, you'll lose all your money instead of gaining more.
Although crypto trading might sound intimidating for beginners, thankfully, crypto game developers offer a solution to this problem by creating crypto fantasy games. What exactly these solutions and how they can help you apply trading lessons in real life? We'll find out soon in this article.
What Is Crypto Fantasy Game?
A crypto fantasy game, also known as a crypto fantasy trading game, is a type of crypto game that lets you simulate real-life crypto trading virtually without using real money. This platform allows you to compete with other players to see who earns the biggest amount of money from trading. In other words, it's a crypto trading simulation game.
The main goal of crypto fantasy games is to maximize your earnings by making wise investment choices through buying, selling, or trading digital assets at various rates. You'll be granted a certain amount of money that should be multiplied. How you will do it is totally up to you, so having a strategy is a must.
After learning a thing or two about cryptocurrencies, visit a gaming platform that offers crypto fantasy games and sign up for it. Once you've created an account, you can immediately test the strategy you picked!
Although these games don't require you to invest real money, sometimes, they reward top achievers with actual cryptocurrencies or other benefits! This adds a competitive element to the game, making it a lot more entertaining. Furthermore, these games are especially useful for beginners who want to start crypto trading but don't want to risk their money yet.
Benefits of Crypto Fantasy Games
These are some benefits offered by crypto fantasy games:
1) Real-Time Market Data
Despite being a simulation, crypto fantasy games often use real-time market data to generate the in-game values of the available cryptocurrencies. This means that players get to analyze trends and patterns in the market.
It creates a realistic environment that makes the games more exciting. Furthermore, from an educational view, this real-time data is a crucial aspect of successful trading.
2) Incentives
In crypto fantasy games, players may get rewarded with in-game items, bonuses, virtual currency, or digital assets. You can get these by reaching specific milestones or ranking within the game. Sometimes, it's also possible to earn real cryptocurrencies such as Bitcoin, Ethereum, or Litecoin.
These rewards can give players a sense of accomplishment. They may also feel more involved in the game. As a result, they get encouraged to keep playing.
3) Trading Education
These games will educate you by offering the simulation of real-life trading, so you will know what to expect before starting. If you fail or just can't seem to boost your earnings in these games, it might be a sign that you shouldn't try actual trading yet. There might be more things and strategies you need to learn.
To help you sharpen your skills, crypto fantasy games may offer you educational resources. These might include tutorials, articles, and videos on topics such as technical analysis, risk management, and fundamental analysis.
4) Social Integration
Many of these crypto fantasy games provide social features such as live chat, leaderboards, or forums that can give players a sense of community and enhance their experience. Through these features, they can share their knowledge regarding crypto trading which will help you find the best strategies and gain more insights.
Moreover, the leaderboards can make the game more competitive and encourage you to keep improving your skills. They allow you to track your performance and compare it with other players' achievements. That way, you get to know how far you've come and how far you'll need to catch up.
How to Play Crypto Fantasy Games
Before you play, it's recommended that you have some basic knowledge about cryptocurrencies and how they work. Most importantly, you need to understand the characteristics of cryptocurrencies.
Bitcoin, for example, is the most valuable cryptocurrency at the moment. Because it's so expensive, it might not be wise to put all your money into it.
Another example is Tether or USDT, which can be considered one of the most stable cryptocurrencies in the market because it has almost the same exact value as the US Dollar. Since it's very stable, it can be a safe investment choice. However, it also means that you might not profit much from it.
By understanding these characteristics of cryptocurrencies, you'll be able to weigh their benefits and drawbacks to make better decisions.
If you're still confused, a good gaming platform should provide you with tutorials or frequently-asked questions. Each platform usually has a different user interface and mechanism, so it's important to get yourself used to it.
Tips to Win Crypto Fantasy Games
These tips will help you maximize your winnings in crypto fantasy games:
Invest in Many Cryptocurrencies
Instead of investing in only one cryptocurrency, it's better to have several cryptocurrencies to diversify your portfolio. This will help minimize the risk related to the volatility of cryptocurrencies.
If you only have Ethereum, for example, once the price falls, you don't have anything else to hold on to, and you'll just experience loss. On the other hand, if you have Ethereum, Dogecoin, and Litecoin, you'll still have a chance of gaining profit despite one of them losing value.
Test Out Different Strategies
Don't just keep using the same strategy all over again. Even though it might have led you to gain profit in the past, staying in your comfort zone will not be beneficial in the long run. Remember that the crypto market is very volatile, so you need to find ways to adjust quickly.
Bottom Line
Crypto fantasy games have helped so many people learn about crypto trading and get started with it. Plus, they're exciting. The challenges they give keep encouraging people to find new strategies and improve their skills. They're the perfect games for crypto trading beginners or enthusiasts to spend their time in a productive way.