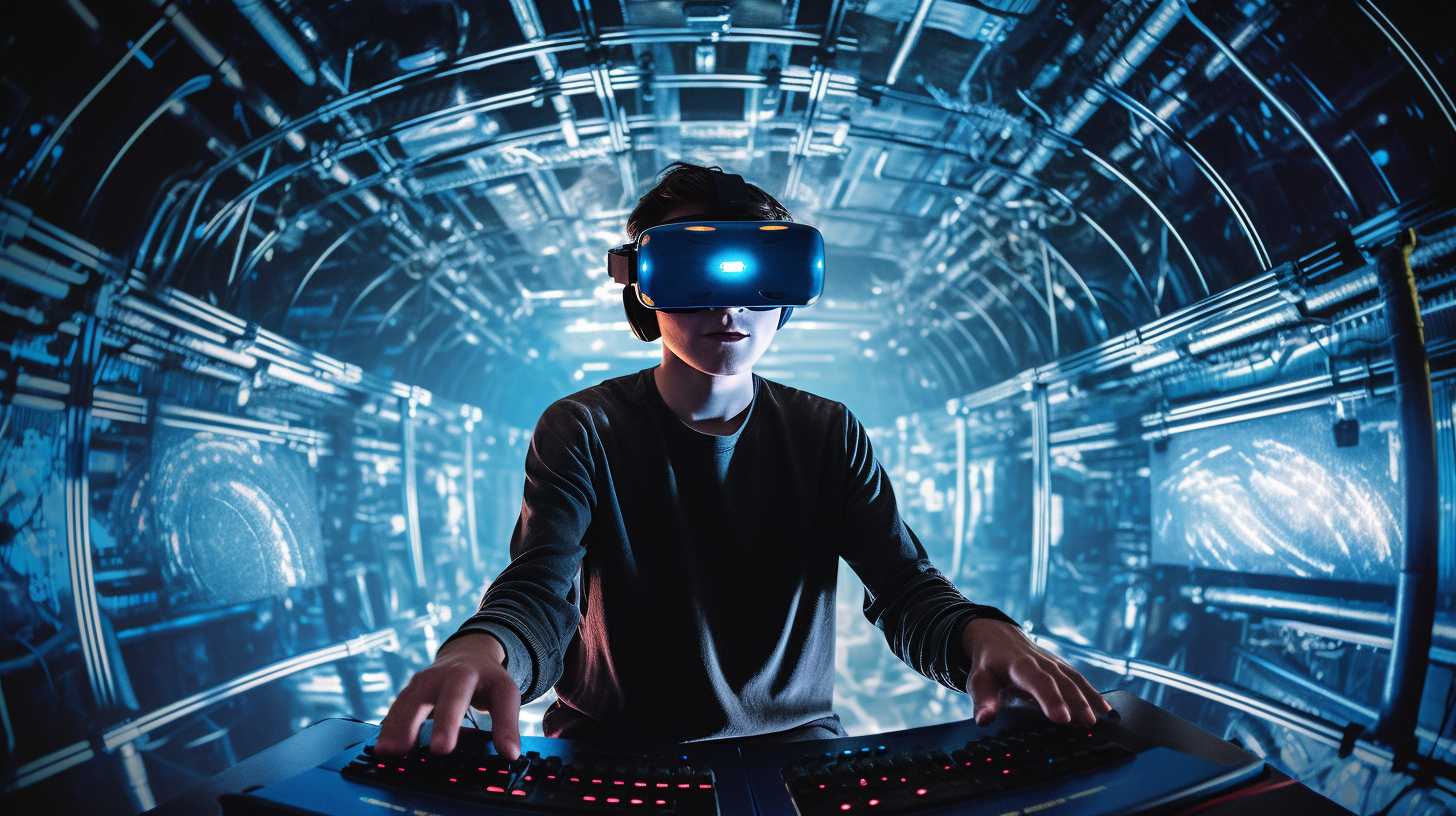 VR is set to be a revolutionary technological advancement with, many experts predicting that it will be mainstream by 2030. According to projections, the market will be worth $435.36 billion by that time. That's double the value of the gaming industry in 2023, highlighting just how massive this future sector could become.
It's now a race to see where the biggest VR developments will come from. The USA has a vast number of companies invested in the race, with many of these situated in Silicon Valley. However, there's a chance that a state like New Jersey could soon emerge as a major VR player in the country.
Forward Thinking and Packed with Talent
New Jersey has long been one of the most forward-thinking states when it comes to all types of gaming, and it's already showing signs that it will be at the heart of the VR revolution. This is highlighted by the fact that it is home to numerous mobile game development studios that capitalized on the mobile gaming boom of the 2010s. These include studios like DigitalWave Ltd and Messy Desk Interactive.
NJ is also at the forefront of the online casino industry in the USA, and this is already bringing a great amount of revenue into the state that can be reinvested in game development. The NJ online casino industry is clearly preparing for future tech developments, as there are sprawling live casino sections offering games like Lightning Dice and Football Studio Live. This shows that operators are looking to provide a greater level of immersion, which VR will be able to assist with.
Part of the reason why New Jersey is well-positioned to keep growing as a major player in the gaming industry is its access to a wide pool of talent. Some of the major universities in the state are known for being among the best in the country for tech development courses, and the region has a history of talented artists and designers.
Plenty of Up-and-Coming VR Companies in New Jersey
With VR being such a young industry, there are countless start-ups cropping up around the world that could one day be giants in the business. New Jersey is home to many of these, with some impressive projects already underway in the state. With these existing within a thriving community that's supported by the interest in the online gaming industry, they have a strong chance of success in the future.
Cubix is one of the top VR companies to keep an eye on in the state. It has offices in other locations around the USA, but clearly identified NJ as one of the best places to be. Expoodle is another name that could be famous in the years to come, as it is making great progress in both augmented and virtual reality products.
It's clear that New Jersey has become a huge power in the gaming industry, and its influence is only set to grow stronger in the future. There are plenty of great companies in the region and their success will encourage other studios to set up shop there too.