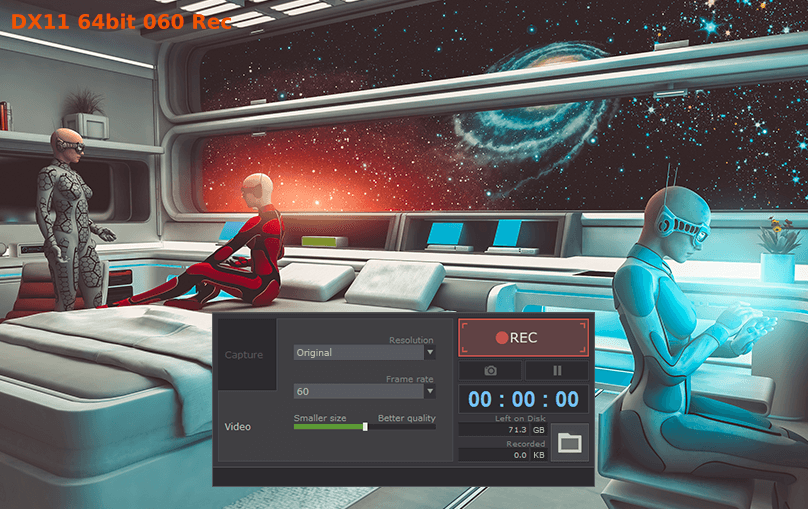 When you record game footage you may be disappointed to find that the quality leaves a lot to be desired. In particular you may find that your frame rate starts to tank and your game may even skip frames and stutter.
In many of those situations you may feel that you need to improve the quality of the in-game graphics or the video recording parameters. That would be a mistake as the main reason why your in-game footage quality is suffering is likely because your computer is struggling to both record and display your game at the same time.
Instead of that if you want to record better quality in-game footage you should try the following:
Use separate hard disk drives
When you're recording in-game footage your computer is going to be reading and writing for both the game as well as the recorder. That can cause a bottleneck as your hard drive will struggle to cope with both demands. Instead of forcing it to do so, try to use separate hard disk drives and run your game off one while recording onto the other.
Replace your Hard Disk Drives (HDDs) with Solid State Drives (SSDs)
SSDs are great for playing games as their high read/write speeds will let you launch and load games more quickly. That speed is especially important if you're recording in-game footage as it will help you to improve your in-game graphics performance. Additionally if you're recording onto a SSD the load on your computer will be reduced as well.
Make sure there are no unnecessary programs open
Honestly this should go without saying but considering you're going to be stretching your computer to its limit – you don't want any unnecessary programs running and taking up valuable resources. Be sure to not just close program windows, but also check your background processes to make sure nothing is taking up resources that could be channeled towards your game or recording.
If all else fails you may want to consider upgrading your PC – especially the RAM, graphics card, and possibly the processor. Another area worth considering is the game recorder that you're using – and if possible you should try taking advantage of a lightweight and simple game recorder such as Movavi Game Capture.
Using Movavi Game Capture you can easily start to record games. Its interface will let you set up all the recording parameters, including the audio source, webcam recording, and video parameters. Once you've set it up it will run quietly in the background and won't take up much resources, and you can start recording at any time by just pressing F10.
After you're done recording you need only press F10 again to stop recording and your video will be automatically saved in MKV format. Suffice to say Movavi Game Capture will make recording video game footage an easy and straightforward experience, and it should let you keep the quality of your recording as high as possible – especially with the methods outlined above.