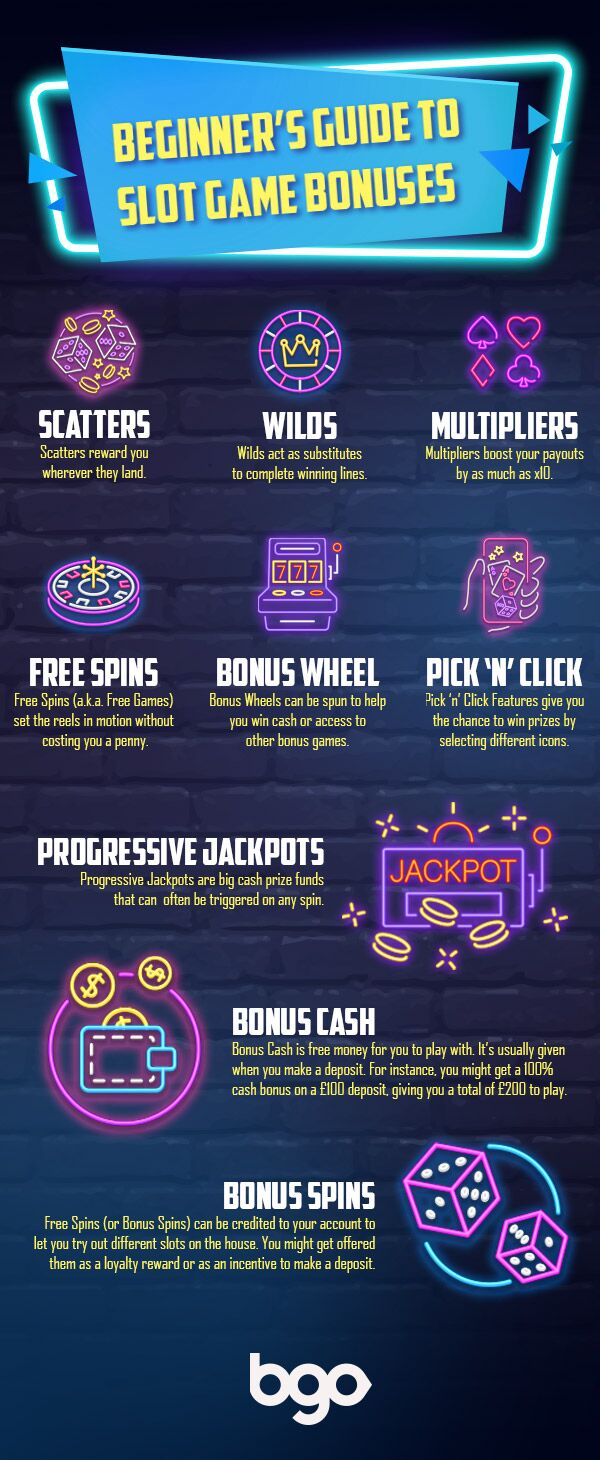 More and more of us are choosing to play slot games online. That's hardly surprising. Online slots aren't like those old one-armed bandit slot machines your grandparents remember. You don't just pull a lever and cross your fingers in the hope of landing a winning combination of symbols. Online slots are more like video games. They boast immersive storylines, interesting characters, sound effects and – perhaps best of all – interactive bonus rounds.
Though these bonus rounds no doubt make modern slots a lot more entertaining, they can prove a little confusing if you're new to the world of online slot gaming. That's why we've teamed up from the experts from the online casino bgo.com, to put together a Beginner's Guide to Slot Game Bonuses.
This guide covers all the basics. You'll find details of all the most common bonus rounds you can trigger as you play, such as Pick n' Click Features, Bonus Wheels, Free Spins and Progressive Jackpots. We've also included descriptions of popular bonus symbols that might land on the reels – like Wilds, Scatters and Multipliers –, as well as promotional bonuses online casinos might offer to help you start playing – like bonus spins and bonus cash.
Once you're clued up on slot game bonuses, you'll be ready to start spinning slots like a pro. You'll find hundreds of different slot games to choose from at bgo.com, including all the popular favourites like Wild Wishes, Starburst and Rainbow Riches.