With the thousands upon thousands of online slot titles out there on sites such as Wizard Slots, it can be incredibly difficult to choose one to play. Indeed, it's not hard to sit down with the intention of having some good old online gambling fun and find yourself trawling through the list of options many hours later. Never fear though, we are on hand to help giving a round up of some of the best online slots to play depending on your preferences.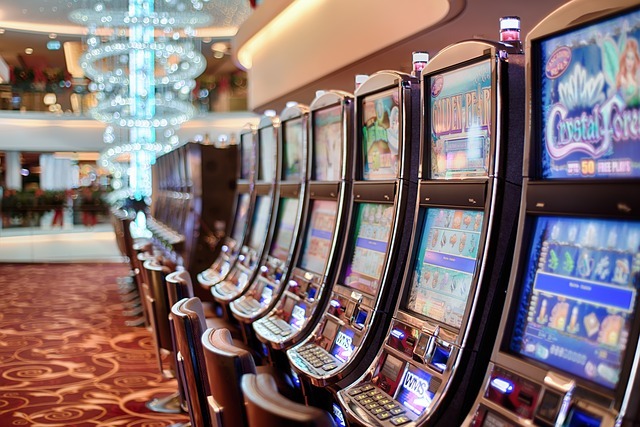 Understandability
First things first, some people – especially novice gamblers – could well find many titles way too confusing. No surprise there, the complexity of many games is often off the charts. Not to worry though, there are plenty of online slot titles that take inspiration from their most simple physical counterparts. For instance there is the efficiently named Classic Slots from Blazesoft, a one payline and three reel title that quite literally does what it says on the tin. Lovely job.
Ease of Winning
Money is always going to be at the forefront of any keen gamblers mind, so finding the best online slots to play often revolves around the ease at which you can win. Whilst it's not the only factor to take into account, the RTP (Return To Player) is one of the most definitive attributes to consider. A high RTP is indicative of a better chance of winning, anything over the 97% mark is generally your best bet. Mega Joker by NetEnt is often lauded as having one of the best RTPs with a whooping 99% if played right. There is also Jackpot 6000, again by NetEnt, that boasts an impressive 98.8%.
Visuals
One of the main things that separates online slots from the rest of the gambling world is their absolutely amazing graphic content. Many titles are genuinely stunning to look at, the pristine clarity of the visuals are often akin to the world of console gaming. Take a look at Ted by BluePrint, for example, based on the film the graphics perfectly reflect the teddy bear protagonist's iconic from room, in outstanding detail. Another online slot with wonderful visual content is 1429 Uncharted Seas by developers Thunderkick. Where Ted focussed on pristine clarity, 1429 Uncharted Seas places emphasis on authentic and organic hand drawn illustrations to form the basis of its gameplay. It's wholly unique and refreshing on the eyes – with an RTP of 98.6% to boot this is a title you won't want to sleep on.
Theme and Narrative
Another thing of paramount importance is the theme and narrative of an online slot, with so many on offer it's important to stand out from the rest with some originality. The Goonies by BluePrint is a great example of an online slot with an inherently interesting storyline, based upon the movie it takes you through an exhilarating network of twists and turns. In terms of theme nothing beats The Codfather however, a slot that focuses on the antics of an aquatic mafia boss, you just cannot beat it!