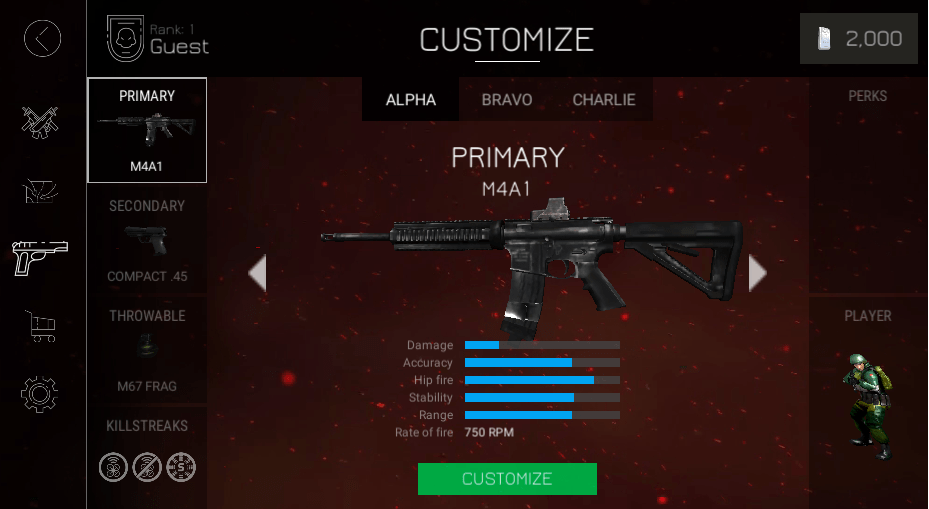 Here's a head-scratcher for you: what constitutes "depth" in a video game? There are a number of answers to this question, and they're all correct in a sense. In a story sense, depth can take the form of narrative intrigue, with multiple complex characters in a story weaving webs of motivations and emotional intricacy.
In gameplay terms, depth is usually more associated with labyrinthine talent trees and interweaving skill systems, allowing a game's players to build different characters depending on their preference. Arguably, though, the optimal way in which a game can have depth is to offer multiple organic ways to play it without explicitly stating exactly how to achieve any of them.
The perfect expression of this kind of depth is the multiplayer shooter. Most multiplayer shooters operate on a kind of sandbox logic, dropping players into a map and watching what happens as they interact with one another and form organic strategies in order to survive. From Call of Duty to Counter-Strike, we've seen this strategy borne out a number of times across different console generations, and with varying results.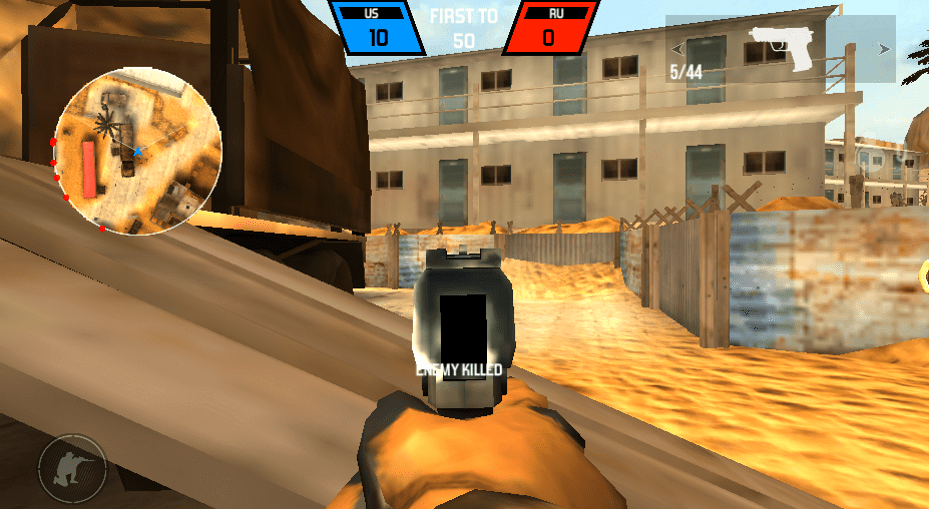 These days, though, one doesn't need a super-powered PS4 or similar to play one of these games, or to experience the kind of depth they offer. Bullet Force Multiplayer, a fun game on Poki which you can check out right from your browser, is an experience of surprising depth and complexity which also manages to be pretty darn enjoyable into the bargain.
Bullet Force Multiplayer comes to us from Lucas Wilde, best known for mobile war games Forward Assault and Plated Glory. This browser release constitutes the multiplayer element of the larger experience, which is available for Android and Steam and simply titled Bullet Force. The full release also has a single-player mode, which we won't look at here as it wasn't part of the Poki version of the game.
What the Poki version does have, though, is a robust, rich and varied multiplayer mode, as well as a practice mode which allows the player to hone their skills in all of the game's four maps. Bullet Force Multiplayer offers an experience about as close to a PC or console multiplayer FPS as it's possible to get, considering the space and memory restrictions the game naturally faces by being played within a browser.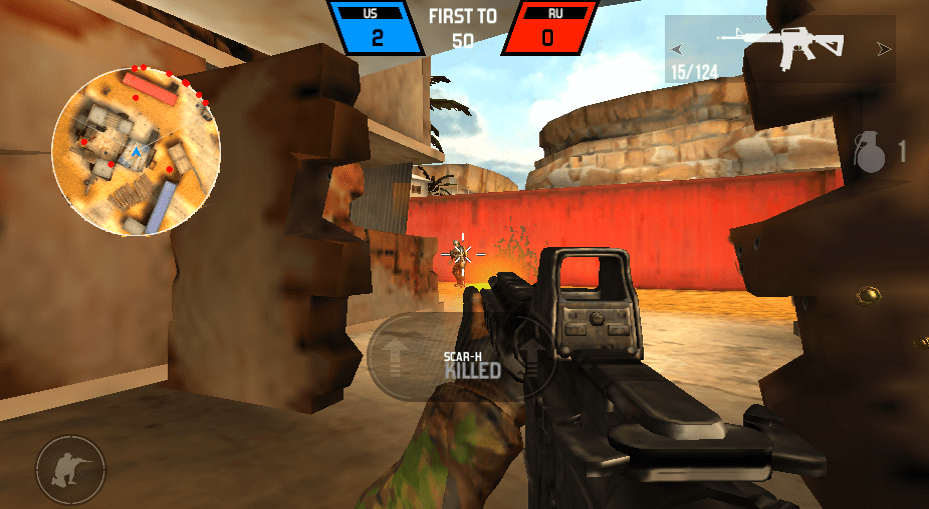 Four modes are available in Bullet Force Multiplayer, and if you're a military FPS veteran you won't see anything too shocking here. There's Team Deathmatch, in which players compete with each other for points as part of teams; Free-For-All, where every player is out for themselves to achieve dominance through killing other players; flag-collecting mode Conquest; and Gun Game, which swaps the weapon the player is using in a certain order upon death. If none of these modes are quite assembled as you'd like, you can always create a custom setup with multiple interchangeable rules, allowing you to craft a match exactly to your liking.
One of the most impressive aspects of Bullet Force Multiplayer is the sheer variety on offer in its weapons. There are fifteen different primary weapons, seven secondary weapons and four throwables to choose from, many of which can be unlocked for the player's loadout through leveling up. Many of these weapons can be further customised with a different sight, barrel and accessory, which leads to countless potential combinations depending on your preference and play style.
Of course, a multitude of weapons and options is nothing if the game isn't fun, which is why it's a relief to report that Bullet Force Multiplayer absolutely is fun. It doesn't reinvent the wheel when it comes to multiplayer military shooters; it's an FPS in which players must pay attention to their positioning and use their twitch reflexes to dispatch enemies before they themselves are killed. Points are awarded for kills, and kills add up to streaks, which bestow further bonuses upon the player. Bullet Force Multiplayer might not do much new, but it does what it does exceptionally well, especially considering the scope of the project.
All of this comes back to our earlier discussion about depth in video games, because Bullet Force Multiplayer is undeniably a game of deceptive depth. Four maps might not initially seem like a lot, but each map is designed intricately, allowing for a number of different gambits and plays depending on the cohesion of the team. Similarly, certain weapons will be perfect for some maps and not for others, which leads to a difficult decision-making process: do you abandon your main weapon for a new one you're not too familiar with? Will you swap your trusty shotgun for a sniper rifle in this new, open environment? Do you try to move in close for the melee kill or pick off your opponents from a distance and hope for the best?
This is to say nothing of perks, which unlock even more specialisation options for players. These options include damage reduction, better map awareness and increased XP for headshots, among others. Strictly speaking, Bullet Force Multiplayer doesn't feature a class system, but that's largely because it trusts players to invent their own classes through weapon loadouts and perks, creating an organic class creation system that trumps even the triple-A giants' approach to individualisation of play.
Bullet Force Multiplayer is the full package. Its high-octane shooting action is easily the equal or better of some much higher-budget productions, and it can be played entirely for free via your browser. If you're hankering for some old-school multiplayer action, but you don't want to break the bank, then Bullet Force Multiplayer is the perfect game for you.