The electronic sports industry has been hitting headlines for almost a decade now. You've probably already heard about the sport somewhere. NBA legend Michael Jordan, for example, made an investment in the sport last, contributing to the growth of what's a billion-dollar industry.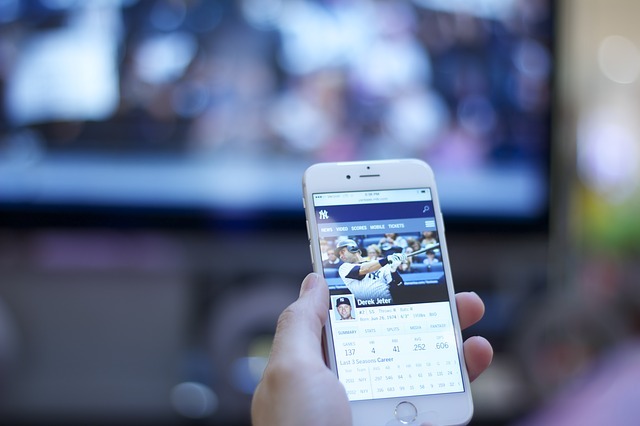 In the gambling scene, eSports is fast taking shape as a sport worth betting on. From the 888 casino to LeoVegas online, Betway and all other popular betting sites—you can bet on eSports tournaments on plenty of gambling sites. So, how popular is eSports especially among gamblers?
Games Played
Like many forms of sports betting, there are multiple eSports competitions. The wagers are also exhaustive, often with better odds than traditional sports. The most popular eSports betting opportunities lie in multiplayer battle arenas, first shooters and strategy games.
Battle arenas include games like Call of Duty and League of Legends. In both games, players compete in teams. Bettors simply have to pick sides and wager on them. Counter-Strike: Global Offensive is the most popular first shooter game amongst professional eSports players. StarCraft II: Wings of Liberty is the game of choice for strategists.
While money lines bets are the most common wagers in eSports competitions, there are many more wagers. Gamblers can predict the number of maps discovered in adventure and strategy games. They can wager on players' kill counts or the time taken to complete missions.
Betting Platforms
In 2014, Bet365 became one of the first major betting sites to eSports betting. Back then, eSports was just gaining popularity, with major cities rushing to hold tournaments. Betway, a huge Bet365 rival, soon followed and then Las Vegas casinos did the same.
Currently, there are at least 20 respectable bookmakers that offer eSports betting. Betway and Bet365 are still two of the most preferred options though. Great value odds, multiple tournaments are supported and you are sure of withdrawing wins from the platforms.
Betting on eSports is similar to wagering on any other sport for the most part. You have to do your research using available data. It also works better if you love the sport and stream games occasionally. Otherwise, you have a higher chance of winning at high paying online slots than randomly placing eSports bets.
Value Odds on eSports
Professional bettors are constantly looking for value odds. They promise better returns than regular odds and have a high chance of occurring. In eSports, it has often been difficult to pick great odds because of a lack of enough statistical data.
In most cases, players are usually meeting for the first time. Some may have 1-2 years of experience but rarely do you find individuals and teams that have faced off repeatedly. Bookmakers have been working on the issue though, collecting data after every tournament friendly competitions. Still, bettors may have to dig deep to find information that can help them make data-focused predictions.
Integrity Issues
So far, there have been a few integrity issues linked to eSports tournaments compared to traditional sports. That's not to say it's not without blemish. If anything, eSports faces many of the challenges faces by traditional sports. It's just that there are few of them.
The most prominent match-fixing case occurred in South Korea back in 2016. Lee Seung-Hyun, one of the country's best professional gamers, lost two tournaments in unclear ways. He was later apprehended and sentenced to 18 months in prison. He was further banned from participating in eSports for life.
China is touted to be the most affected country by eSports cheating. South Korea has also been at the center of it but the country is stealthily solving the problem.
To avoid problems, many eSports betting platforms promote US-based and Europe based tournaments. While there are not free of integrity issues, there is more scrutiny in the US and Europe. If you decide to bet on eSports, therefore, choose your tournaments carefully.
Skin Gambling Controversies
In 2016, Counter-Strike: Global Offensive was at the center of one of the biggest eSports gambling scandals ever. In a bid to bolster its profit margins, the strategy game allowed players to exchange gaming skins through third-party websites.
Within a few weeks, the market exploded amidst heated controversies. Valve, the company behind CounterStrike, was selling gun skins in unlabeled cases for a price of less than $5. Players could trade their skins, gamble them like casino games or sell them for bigger profits.
While skins' gambling sites were not illegal in any country back then, they became controversial due to their target audience. Underage kids could gamble online for the skins using real cash. Problems worsened when it emerged Counter Strikes gambling sites were paying off eSports professionals to promote skin gambling to kids.
After parents began suing the eSports professionals, Valve sent a series of cease and desist letters to 23 skins' gambling platforms. Many of them shut down soon afterward while a few of the players were suspended by Twitch.
The Future of eSports gambling
The outgoing governor of Nevada, Brian Sandoval, has been a huge promoter of eSports gambling Las Vegas throughout his term. With his support, more than a dozen eSports organizations have launched in Sin City. The University of Las Vegas has been a frontier at this, launching leagues for up to ten popular video games.
Outside Las Vegas, online eSports is growing at faster rates than most traditional sports. ESports gambling, specifically, has grown by more than 400% since 2015. Although the correct figures are unknown, global eSports gambling could be worth a solid $13 billion. By 2030, eSports is projected to attract nearly one billion fans, at which point it will be bigger than the NFL, rugby, hockey and many other traditional sports.
To Conclude
If you've been thinking about eSports gambling, you are not limited on platforms that offer the service. Starting with Bet365 and Betway, you can find wagers and value odds at two of the biggest betting sites. The sports has its fair share of challenges though.
Like many sports, match-fixing is becoming a problem in eSports. For bettors, there is often no data to form informed predictions and not many tournaments are supported all-year round.