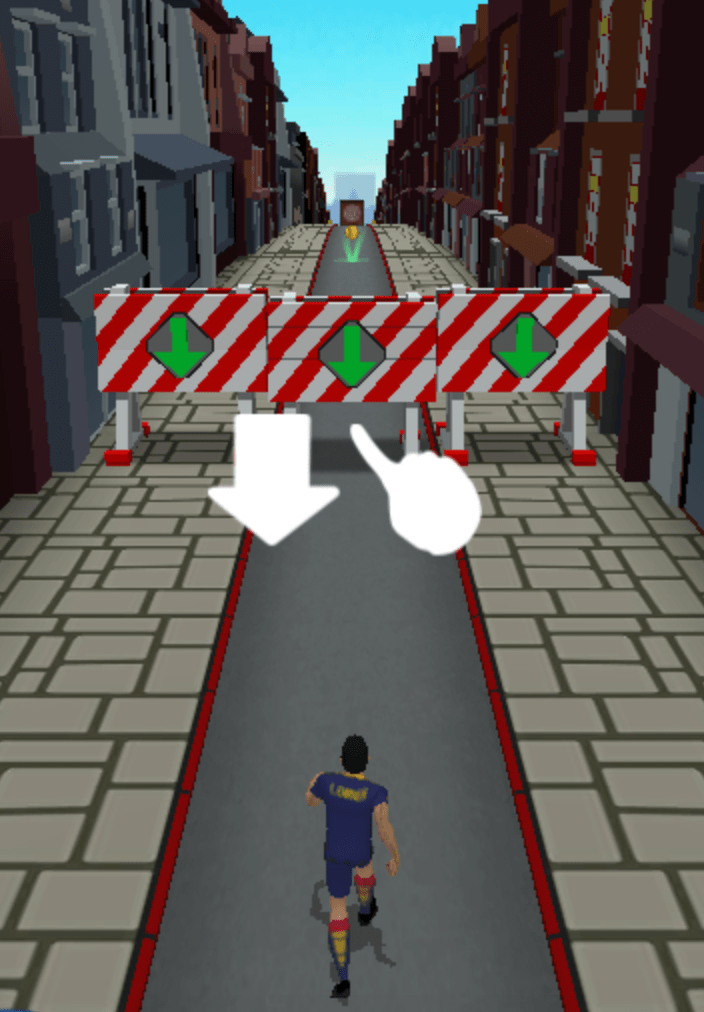 Endless runners have been around for years, but few possess the ingenuity and depth of FC Barcelona Ultimate Rush. The gameplay feels familiar, but this title includes many additional features that make Subway Surfers feel primitive.
As the name implies, FC Barcelona Ultimate Rush showcases legendary athletes from FCB, including Lionel Messi and Neymar Junior. For a free game, the graphics are surprisingly detailed. Each player looks nearly identical to their real-world counterpart, from facial features to unique hairstyles. The Barca uniforms are authentic, with every player sporting blue and maroon—other than goalkeeper Claudio Bravo.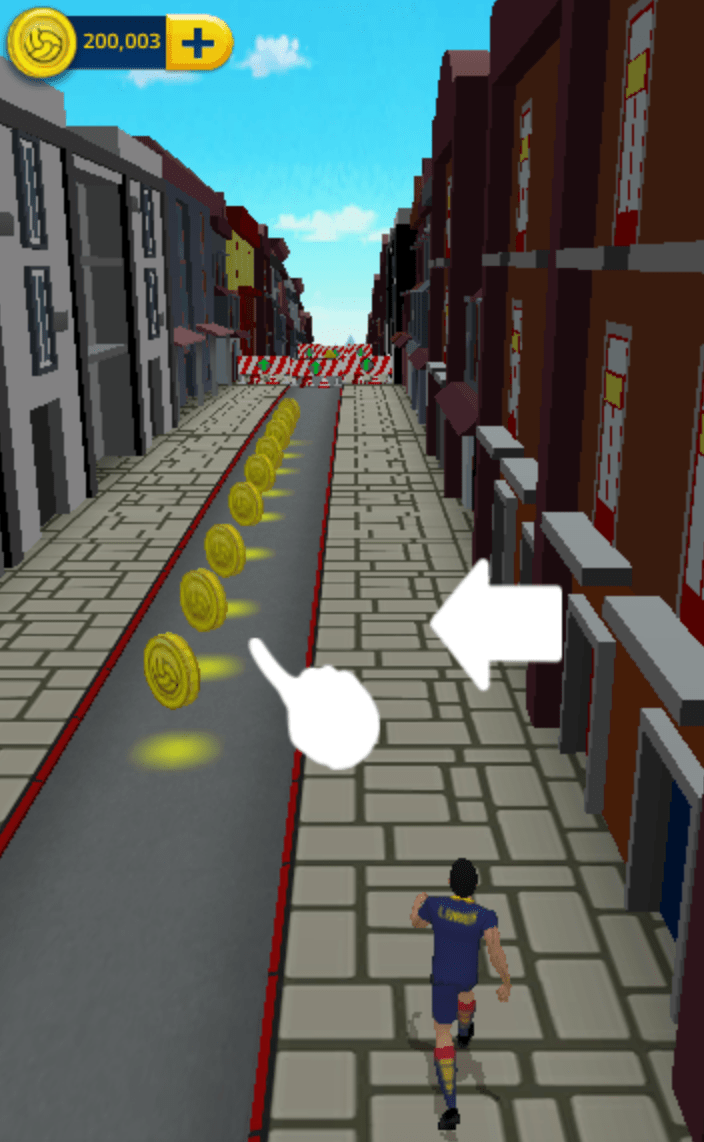 In FC Barcelona Ultimate Rush, you are the manager of the Dream Team. At the very beginning of the game, you can recruit one player for free. Choosing between Messi, Neymar, Bravo, Suarez, and Iniesta isn't easy, because each superstar has one unique skill. For instance, Messi can withstand more injuries, but Iniesta can jump higher. After earning gold during a few rounds, you can upgrade your player's initial skill level and acquire new abilities.
Like many other games in its class, FC Barcelona Ultimate Rush features a simple swipe control scheme. Players must change lanes while running down the street to avoid cars and roadblocks. Certain athletes can jump over cars, and every player can slide underneath overhanging obstacles. On the computer, you will use the arrow keys to control your athlete.
There is one additional gameplay element, and it puts an authentic soccer twist on the endless runner genre. At random points during each run, wooden targets will appear. If your player has a ball in his inventory, you can kick the ball at the target. Bust open the box, gain a new item, and reap the rewards.
Skills are a very important part of FC Barcelona Ultimate Rush. Despite starting with just one, you can upgrade each athlete to have a total of ten abilities. These include additional energy, adrenaline boosters, and coin-collecting skills. There are three separate levels of effectiveness for each skill, meaning it could take weeks to fully upgrade every player on your team.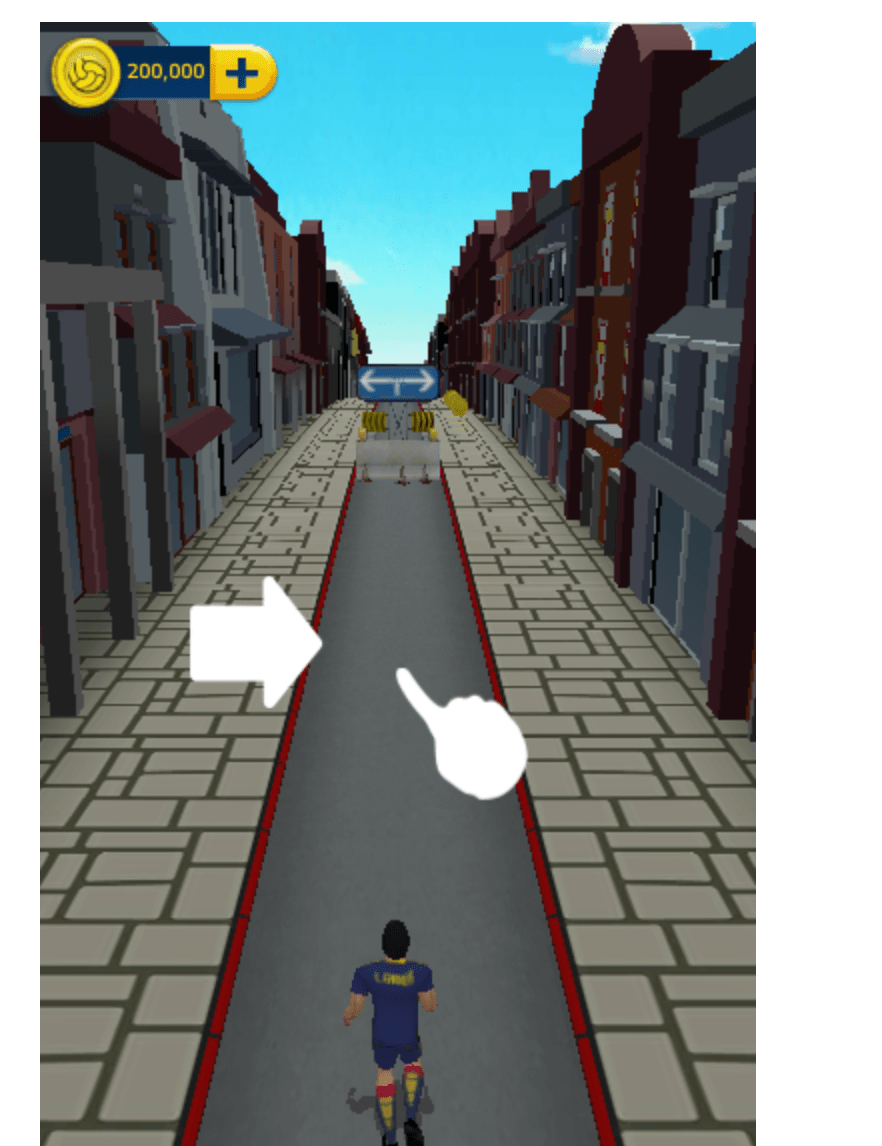 Certain skills are especially beneficial when completing quests. Borrowing directly from its predecessors, FC Barcelona Ultimate Rush includes quests that challenge gamers to collect a certain amount of coins or avoid hitting obstacles during individual runs. There are enough quests in the game to sufficiently extend its replay value.
In addition to the main game mode, there is a fun reward system with "Scratchers." These scratch cards potentially give away prizes, including extra coins, additional energy, and new skills. Players can earn Scratchers by completing quests and playing the game every day.
FC Barcelona Ultimate Rush has remarkable graphics, fully developed gameplay, and a well-rounded upgrade system. Instead of reinventing the wheel, it boasts key improvements that fully refresh a tried-and-true genre. There is enough depth in FC Barcelona Ultimate Rush that it is worthy of anyone's gaming collection—whether you're a soccer fan or not.