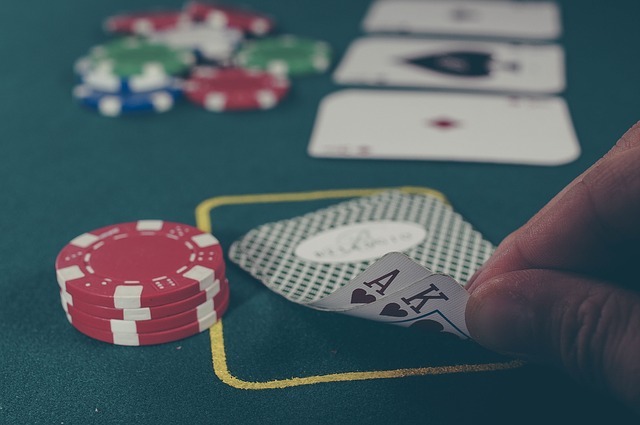 Whether you're playing at an online casino or in the traditional brick and mortar, casino games all have a certain element of luck to them.But, beyond the luck, there's the option for skilled play and the use of intelligence to help give you an edge to the game. Obviously, these games are not all equal in terms of difficulty.Some are fairly easy to get to grips with and some are exceptionally difficult. Below, you'll find a list of the hardest games to master and an explanation for each.
Baccarat
Far from being the sole domain of high rollers, Baccarat is a fairly simple game with an even simpler betting structure. There's only two sides, banker and player, and it's possible to bet on either. While the betting is easy to explain, the difficulty is that the game depends so heavily on luck. Generally speaking, the banker has an edge so betting on them will likely yield more long-term results but due to the large amounts of decks you'll usually find in the shoe, accurate prediction is almost impossible. In a similar boat are slots; as they rely almost exclusively on luck, mastering them is just about impossible.
Roulette
While still depending on luck, Roulette is a little more complex in terms of betting and this can make the game both daunting and difficult to fully master. The rules once again sound simple, a ball is rolled through a wheel and you place bets on where the ball will land. The complexity comes in the range of betting options, rather than just red or black or an individual number, you can bet on things like the first 12, second 12, corner betting on four numbers for a round. All of which alters the odds and the return you get from the casino, generally betting on one colour gets you 1:1 whereas betting on first 12 gets you 2:1.
Craps
As difficult as Roulette is to get a firm grip on, Craps is yet more complex. While it starts with a simple red/black choice (or more accurately Pass/Don't Pass), Craps grows more complex as the game progresses. Once the point is established you can place single roll bets, multi-roll bets, come bets and more! The sheer selection of bets available makes Craps a tricky game to master and with a much higher pace than most games, you rarely have the time to slow down and think carefully.
Blackjack
This could be debatable depending on how skilled you are with numbers, but Blackjack is perhaps the most difficult to master. But it also has the distinction of being the most possible. While there is still luck involved, if you manage to get the basic strategy and card counting down, then you can gain an unprecedented advantage that means you've truly mastered the game. Card counting is frowned upon at most casinos though and measures are taken to make it as difficult as possible, so be careful if you do decide to learn the skill.