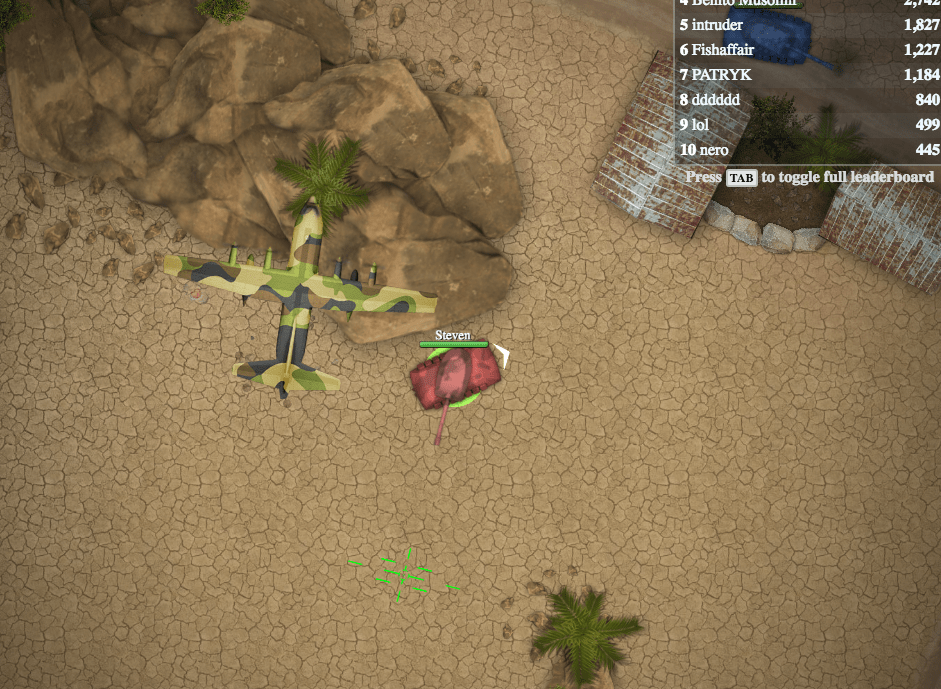 Like millions of other gamers, I am a fan of war series. I've played just about every title, from the original Command & Conquer to the latest Call of Duty. Over the years, I've learned that not all games are created equal. Tank Wars is an up-and-coming .io game on Poki. Despite still being in development, Tank Wars is well on its way to mass appeal.
Gamers might classify Tank Wars as a MOBA, a genre that combines elements of action and RTS. In Tank Wars, players steer custom tanks from a top-down perspective. The control scheme is simple, and there is practically no learning curve. Everything moves as expected, which is quite refreshing for a tank game—experienced gamers know that steering a tank and aiming a turret can be extremely frustrating. In Tank Wars, keyboard controls guide the vehicle, and the mouse points the turret. This combination of keyboard and mouse gives even the newest gamers a fair chance at navigating the battlefield.
Speaking of battlefields, Tank Wars has surprisingly good graphics. I am happily surprised, because similar .io games tend to skimp on the environment, favoring plain landscapes and oversimplified, 2D obstacles. In Tank Wars, no patch of the desert is left blank. Every unoccupied area is covered in cracked stone, beaten paths, or pseudo-3D stones and trees. This contributes to the realism and immersion, making Tank Wars feel more like a real battle than just a free game on the Internet.
During each round of brutal warfare, army commanders can use special abilities to strike down opponents. The Air Strafe is particularly useful for wiping out a small section of the desert. But, beware friendly fire! The first time I called for an airstrike, I was caught in my own pilot's crosshairs. Thus, I was destroyed just as swiftly as my enemy. Other abilities are a bit safer to use, such as the Shield and Haste. While the Shield is self-explanatory, Haste gives tanks a temporary speed boost. This is a nifty way to spread mines across the desert, dodge enemy fire, and quickly grab new supplies from afar. Each ability is unique and may be used in conjunction with one another. As such, the most resourceful players will have the easiest time winning.
Even in its alpha stage, Tank Wars is chock-full of options. Check it out here! There is a potentially overwhelming amount of customization available, from six-channel volume mixing controls to a fully tweakable GUI. I made a bunch of small adjustments after my first few rounds of play. While some of the graphical tweaks were useful (e.g. making enemy markers larger and brighter), I did not need to adjust every available option.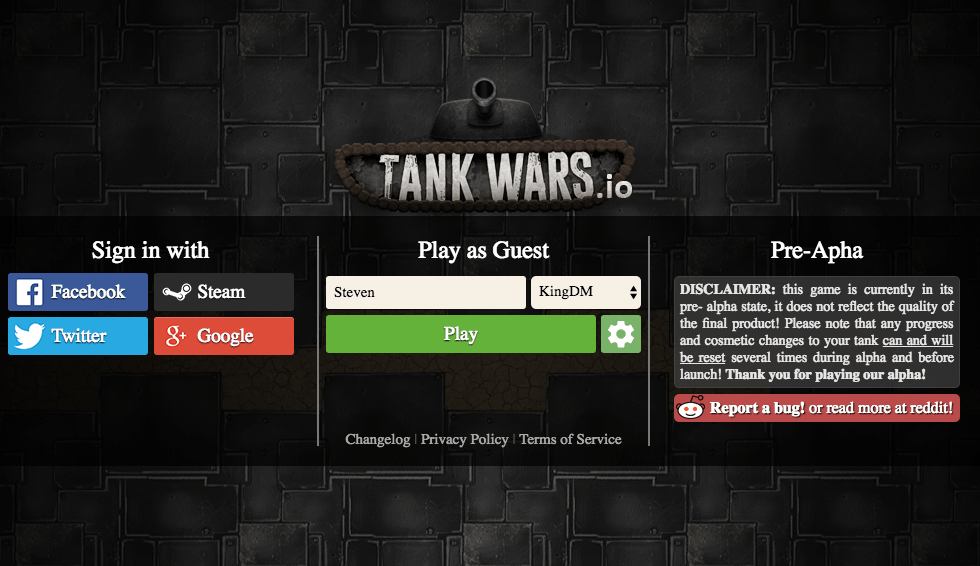 War games come in many shapes and sizes. Some titles belong to a polarizing genre, while other games blend styles. Fortunately, Tank Wars belongs to the latter class, combining arcade and RTS action into a great package. After completing alpha and beta development stages, I am confident that Tank Wars will be one of the best .io games around.