What's your chosen method of socializing? Yes, we probably could have found a less robotic way to phrase that question, but we're all in on this wording now. Do you like hanging out with your friends in real life, maybe going to a movie, eating out at a high-quality restaurant? Do you prefer the confines of cyberspace? Either way, chilling with friends is one of the simple pleasures in life and should be enjoyed wherever possible.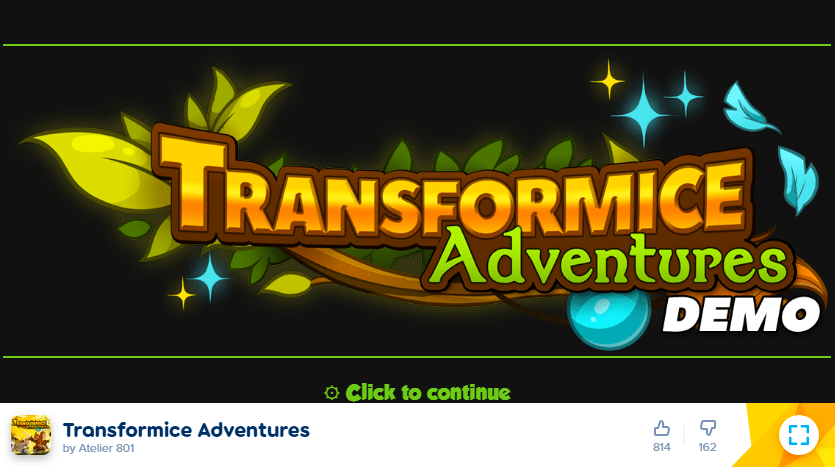 There are plenty of video games vying for your time when it comes to virtual hangout spaces. Giants like World of Warcraft jostle for position with fellow titans like Fortnite and Apex Legends. To this mixture comes Transformice Adventures, a new effort in the Transformice universe from developer Atelier 801. Will Transformice Adventures justify its competition with some of its bigger cousins?
Well, as it turns out, the answer to that question is a pretty round "yes". A huge part of that is thanks to the fact that you can play Transformice Adventures entirely within your browser. Since the universe is consistent with Atelier 801's previous Transformice game, the intent seems to have been to keep things consistent on the platform front as well. We welcome this decision, especially given how easy it is to get into this game.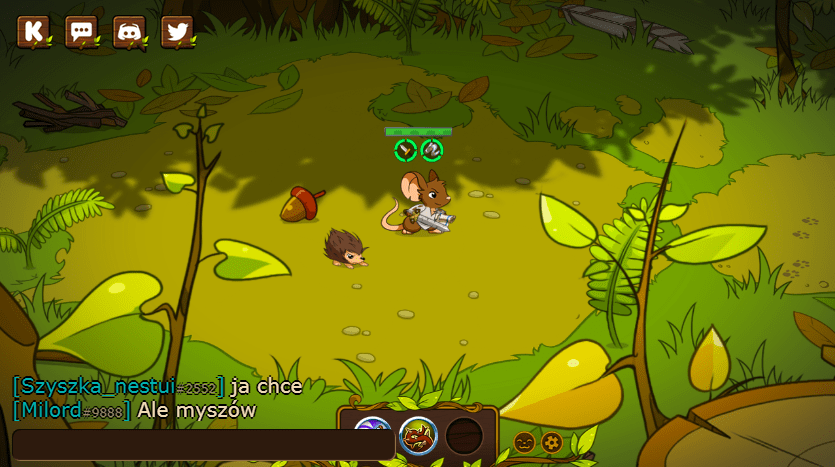 Of course, accessibility isn't the only trick Transformice Adventures has up its sleeve. This game does a fair few things really rather well and manages to differentiate itself from its more sizeable brethren admirably. Those who feel World of Warcraft is a touch too confrontational, or that many MMOs simply feel too complex and overbearing, will find themselves right at home with Transformice Adventures.
The story here is a bit blink-and-you'll-miss-it. There is a narrative, but it's not placed front and center in any way. It's also not particularly consequential; the goddess Elisah has been appearing to the titular Transformice less and less in recent days, which the mice worry is a sign of the returning Anvil God. Creatures are acting up thanks to the Goddess' absence and it's up to the mice to sort the situation out.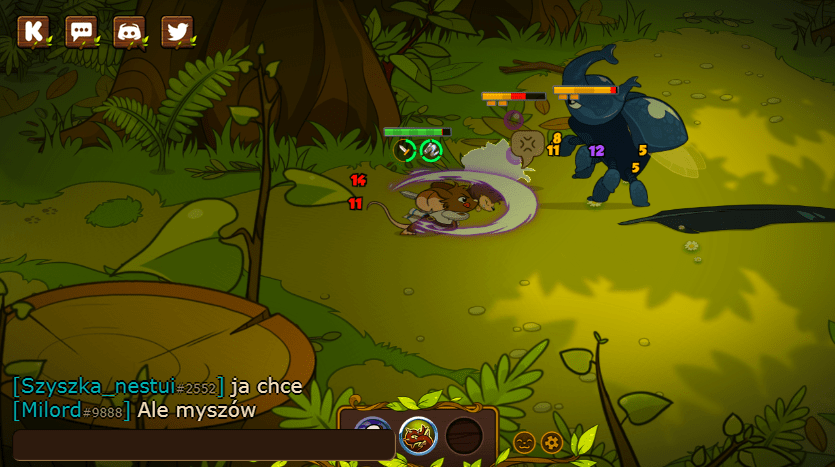 You'll notice we said "mice", not "mouse", and that is indeed because Transformice Adventures is a multiplayer game. You won't be able to play this one without other people by your side, so it's probably best to gather a few friends to enjoy the game with. You can of course adventure with randoms online, but that's a variable experience, so it's best to know the mice you're in fellowship with.
So what kind of game is Transformice Adventures? Well, if you can imagine a combination between Supergiant Games' excellent Bastion and loot games like Diablo or Path of Exile, you'll understand the gameplay systems in Transformice Adventures. There's an emphasis on cosmetic loot, and the main way you'll interact with the world around you is through an intricate and well-balanced combat system.
Transformice Adventures is, in the end, mainly combat. Luckily, the systems here feel smooth and intuitive. Controls are simple enough – left click to attack, right click to heal, number keys for your special moves, and WASD to move around the world. Transformice Adventures' very pretty environments are a sort of pseudo-2D-come-3D that will be familiar to anyone who loves side-scrolling beat-'em-ups.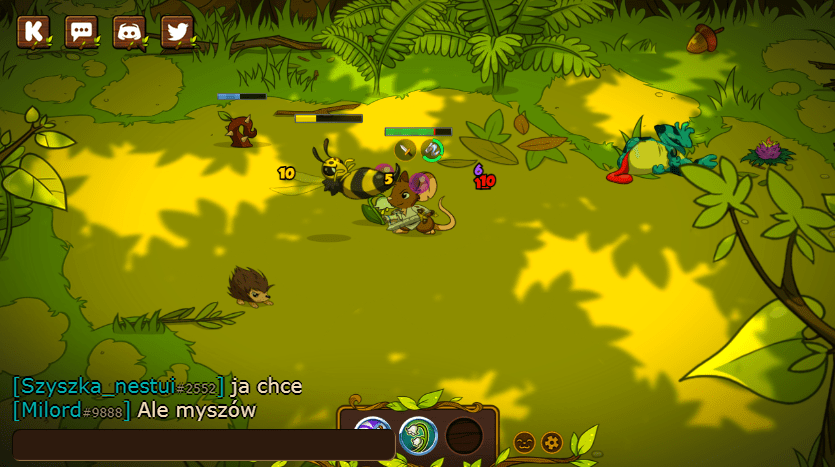 Actually, combat isn't too dissimilar to games like Golden Axe and Streets of Rage. Your attacks can only be used a certain amount of times before you grow tired, but other than that Transformice Adventures has a similar attack-and-dodge system to those side-scrollers. Enemies telegraph their attacks quite clearly with massive circles on the floor, so combat becomes an involved dance to avoid enemy attacks and get in some of your own.
Structurally, Transformice Adventures organizes itself into a series of dungeons. Each of them, just like in an MMO, is a self-contained environment full of enemies to dispatch. Encounters are also somewhat self-contained; there's no JRPG-style battle transition, but each encounter carries with it its own set of rewards that are obtained after combat. These rewards are rather neat, and are the trump card in Transformice Adventures' arsenal.
Effectively, after each battle, players will receive a temporary combat buff that gives them more power. Said buffs stack across the length of the dungeon, so you'll approach the final boss with a ridiculous number of new skills and extra abilities. Once the boss is down (no mean feat), you'll be able to choose whether to take those buffs into the next dungeon and increase the dungeon's difficulty as a result. If you're not confident, you can simply drop the buffs and move on.
This gives every encounter in Transformice Adventures a sense of weight and necessity, and stops any enemy in the game feeling like a simple "trash mob". Each enemy has its own tactics and moves to overcome, which means dungeons never feel repetitive or boring. What's more, there's a delightful amount of cosmetic loot to obtain from dungeons, so you'll always be giving your mouse a new hat or piece of clothing.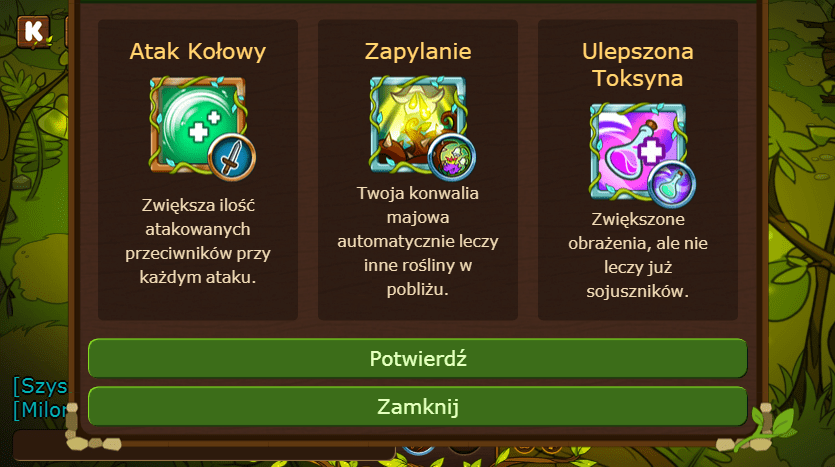 Transformice Adventures is a lovely little game that has a lot of room to grow. The combat system and loot-gathering is precise and unfussy, and the social structuring is fine. We can see plenty of improvements on the horizon – new jobs, for example, or guilds – but for now, Transformice Adventures is a wonderful way to waste a few hours with a couple of your best friends.