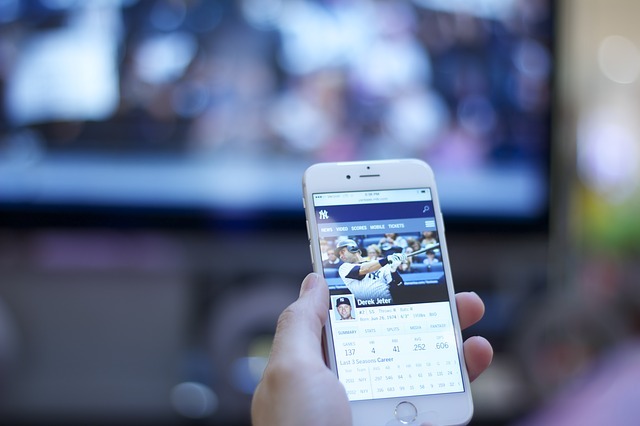 The eSports market is currently valued at $900Million. This value will grow in the coming years because the industry  rapidly. In fact, there is so much money pouring into this industry.The money is from sponsors, viewers, and players. So, eSports gambling is becoming a viable market in its own right.
ESports is also known as competitive gaming.It no longer features amateurs only. The industry has grown. Investors create and maintain professional teams that hire professional players.
Professional players receive a salary. They win tournament prizes. And they get team sponsors that cover their travel expenses and gaming hardware.
There are two main categories of eSports betting; skin betting and cash betting.
Skin Betting
It uses "skins", which are virtual items.Virtual items are used within the game. They are used to change the look of the player's avatar, equipment, or weapon. Players use betting sites to trade skins. They use these skins as virtual casino tokens.
Skin betting marketing has been popular. But there has been a lot of legal challenges and controversies facing this market.So, it has led to the emergence of cash betting.
Cash Betting
Players use cash to place bets. They bet in three types of games; Head-to-Head, Fantasy eSports, and eSports book.
1. Head-to-Head – The players bet against each other.
2. Fantasy eSports – It is the same as traditional fantasy betting.
3. ESports book betting – It is the same as traditional sports betting. Players place cash bets on the outcome of eSports games.
How Investors Can Invest in eSports
1. Bet
This is best and the easiest way of getting involved in this industry. Investors can bet in major esports competitions. However,the eSports betting market is not large. ESports betting market is not larger than the betting marketing of popular games such as football.
The good thing is that eSports betting industry is on the rise. More betting sites are offering odds for this market,so investors can use any websites they want.
ESports betting is a new industry. So, betting sites have better promotions. They use these promotions to entice new players to join their site. Investors can take advantage of these promotions.
Investors who are avid gamers and follow eSports tour closely can make a lot of money from eSports betting. There are so many options available. They can use eSports betting to make some quick and easy cash. This does not mean it is going to be easy. There are some investors who have lost money betting on eSports. Successful investors analyze how professional players play. They learn everything about the players they want to back. And they bet on players who are in form right now. ESports betting has its challenges. But it is the easiest way of getting involved in this industry.
ESport betting is extremely lucrative if investors take their time to study the sport. And learn everything about the teams and gamers. This is the best way for investors to invest their money. It is easy. And it is simple.
Play the Stock Market
This is another way of investing in eSports.But it is slightly more complicated. How do investors play the stock market?They purchase stocks of up and coming gaming businesses. They can even purchase stocks of big corporations that are interested in this industry. The money is linked to the success of this industry. If the industry has more success, investors will make a lot of money.  It is difficult to invest directly in eSports community.
How do investors purchase stocks?
They purchase the stocks from reputable gaming companies. Gaming companies are popular. They have their own games. And their games are played on popular eSports tours. In past few years, these stocks have been booming. Why? Because video games are getting popular. In fact, there is arising interest in several countries such as China and Korea. Some popular gamers and teams reside come from these countries.  As eSports continue to grow, the stocks are going to continue growing.
Investors should know that the stocks do not entirely depend on eSports. Big eSports stock companies make their own games.They sell millions of copies of these games. So, they make billions of dollars from the sale of these games.  Investors who invest in these stocks are not only investing in the future of eSports,they are investing in the future of gaming.
Investors, who have a problem finding the right stocks to buy, can use online resources to find the best up and coming eSports stock. Investors should look at how the stocks performed in the last quarter. And the annual growth of the stocks. There are so many gaming companies, so investors have to do a proper research before buying these stocks.
Get Involved with the Gamers
Investors who are serious about this industry should get involved with gamers. There are so many gamers who play these games for a living. They practice for several hours every day. The teammates live together. They learn new techniques and strategies together. And they improve their communication skills and bonds.
This does not mean every gamer has a profitable career. There are gamers who do not make a lot of money. Why?Because they play less-funded and less-popular games. There are popular players who make millions of dollars from sponsorships and prize money. Some popular sports teams have their own teams. These teams have taken interest in eSports industry.
Investors who are willing to put their money into this industry can build their own teams. There are professional players who will join these teams. They love playing these games. So, they will work hard. And the investor will make money in the process.
ESports games are fun and the community is full of people who love playing these games. But they do not play for fun. They want to make money playing these games and investing in this industry.  Investors who are serious about investing in this industry should meet and talk some of these gamers. They will get an inside look into this industry. There are several ways investors can make money in the eSports industry. They can invest directly in the companies, they can bet one Sports, and they can sponsor the competitions. The opportunities are limitless!