Due to the changes in digital technology, online slots have also been developing at a fast rate. Even though there are many types of slot games available at the moment, we expect more trends to be introduced at the end of the year.
If you want to find out which are the best online slots, go to Labslots and read their reviews or play slot games for free and real money.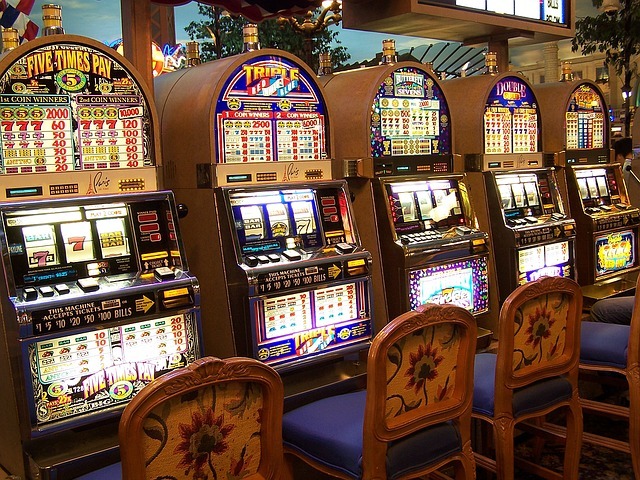 More Gamification
Gamification is a trend that has taken off in many online casinos. More and more slot games are including level systems, just like those found in arcade games. The introduction of classic game-like experience in online slots is aimed at keeping the player longer in the game. Players will be more engaged as they unlock achievements, complete new missions, and get more bonuses when they level up in the game. Also, leaderboards and tournaments are organized more often by online casinos.
Live Streaming
Live streaming was introduced in online casino games a few years ago, and we expect in 2019 that personalized live slot games will bring the gaming experience to a new level of immersive gameplay.
We believe that many slot players will be streaming their winning sessions live so that their gameplay can be reviewed and observed by an audience.
Blockchain and Crypto
Blockchain and cryptocurrencies took the world by storm in 2017, and the increasing number of businesses, governments, and projects are looking to incorporate or make use of these technologies. Online casinos have also got on board with this trend, and more of them have started accepting payments in cryptocurrencies.
Bitcoin, Ethereum, Litecoin, and other altcoins are being used in casinos, and there is a growing number of casinos that accept only crypto deposits for slot games.
Using cryptos comes with certain advantages, such as faster transaction confirmation times. As digital assets are independent of bank processing, the funds are transferred directly between accounts through the blockchain network in a few minutes.
Some cryptos can also offer anonymity, something which most players are looking when gambling online.
Skill-Based Slots
Even if certain skill-based elements have already been implemented in slot games, there have not been many responses from the industry. These types of slot games would have their outcome not determined by luck, but through specific factors that can be influenced by the decision of the player made throughout the game.
Virtual Reality Slots
VR is another tech trend that has gained traction in the past few years. Virtual reality has seen many developments and companies such as Oculus Rift and Vive, which were among the first to incorporate this technology into gaming.
The technology has also spread to the gambling industry as well. Through a VR headset, players can experience playing in a real-life Las Vegas casino from the comfort of their own home.
NetEnt announced their VR slot version of Gonzo's Quest at the beginning of 2017. As virtual reality is becoming easier and more cost-effective to implement, VR online slots might become a mainstream thing.
The gambling industry has seen a great deal of development and diversification in the past few years. We will have to wait and see what new technologies and trends will come into the world of online slots.