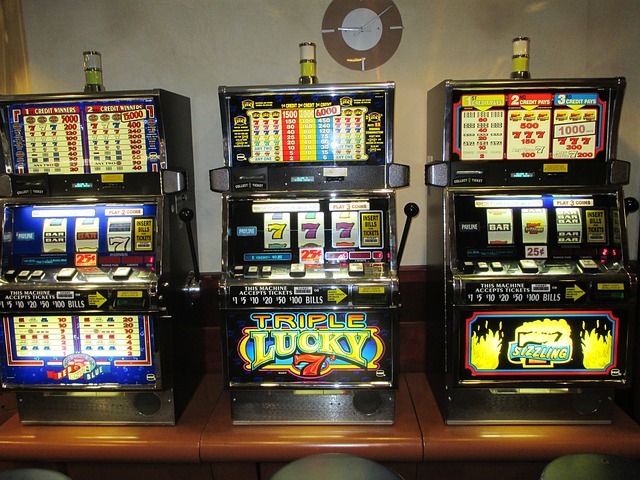 Ever since the world of casinos went online somewhere around the turn of the century, and began to become popular with the same demographic who are into traditional video games, some kind of interaction between the two genres of entertainment has been an inevitability. Now, it's finally starting to happen, and perhaps in a more formal way than anybody anticipated.
At first, you could see the two worlds beginning to collide when betting companies allowed their customers to bet on the outcome of e-sports. As soon as internet gaming became a popular pastime, competitions evolved to decide who was truly the best in the world at any game that could be played online. It made perfect business sense for the companies who made games to host world championships, with cash prizes on offer to the best player. It built interest in their games, gave players something extra to play for, and guaranteed an increased focus on whatever it was they were trying to sell. That's why there's an official Call Of Duty World League.
Then, sports teams started noticing there was another avenue to make money, and decided to create official e-sports teams of their own. We now have some of the biggest football clubs in the world parting with real money to sign individual players to be their official "FIFA" player. With clubs having official video gaming representatives, and gambling companies allowing people who are interested in video games to bet on the outcome, a solid connection between gaming and gambling has been built.
The next step in evolution is to bring the two things together as one experience.
The Advent Of Skill Based Slot Games
Very few people who've ever played a video game will be unaware of 'Space Invaders'. Like 'Frogger' and 'Pac Man', it's a name we associated with the dawn of video games; a time when pumping real-world soundtracks and photo realistic graphics didn't matter; just the fact that you were playing an interactive game on your home television or at the arcade was incredible, and it was a form of entertainment that was unthinkable just a decade earlier. Now, 'Space Invaders' is back, with a new twist on it. You can win money by playing it.
The basics of the game will be familiar to any slot game player; there are six reels, a number of winning lines, and all the same elements of slot machines that have existed since the invention of the format. But in the bonus rounds, you're actually playing the classic 'Space Invaders' game to boost your winnings and claim extra features. There's still a degree of chance to whether you can win, or how much you can win, but there's also plenty of room for skilled players to win and earn more than a non skilled player. The thinking behind it is that players who have the ability will be attracted to being financially rewarded for that ability. Yes, luck is still involved, but so is judgment. For the "Millennial" generation, who are widely understood to have different motivations and interests to their parents, that might mean there's a hook to playing the game that might not exist with more traditional, old-style slot machine offerings.
Reinventing The Wheel?
It's not true to say that there's never been any skill involved in slot games. There has. Knowing when to make use of 'hold' and 'nudge' features has always been a vital part of taking the maximum jackpot out of a slot game. Understanding the logic and direction behind an individual game's bonus rounds has separated successful players from unsuccessful ones. But it's the methodology behind those bonuses and features which has proved elusive to the current generation. Learning how to play slot machines properly took time, and it's time they weren't necessarily willing to invest when they could be playing video games instead. That's only been amplified by the fact that if they're good enough, they could now earn money by becoming a professional e-sport player. They can make a connection with the gambling world by being great at video games, without ever touching the traditional formats.
Obviously, betting companies who want and need to carry on making money have had to react to that. That's why this new generation of slot machines has been born. If the next generation of players can learn slot machine mechanics whilst having a video gaming experience that interests and excites them, they'll be more inclined to venture further into the slot gaming field. That's the hope of the manufacturers, and so far in the limited number of land-based casinos where new machines have been installed, the results are apparently encouraging.
Bringing It Back Online
The true potential, and success or failure, of skill based slots, will only be realized when these new titles move to the internet world. At the moment, they can only be played by visiting a real life casino. To target the sort of people who spend hours of their lives playing 'Fortnite', they have to come online and find those players. It's doubtful that a hardcore video gamer can be persuaded to put down the controller and head down to a casino to find out about these new games, but if they could play them from home, they might be tempted to at least have a look.
We therefore won't know if the skill based slots have been a true success until we see them offered by online slot websites. Developers need to persuade sites who host a whole range of different games, for example Rose Slots, to feature these new games and see how they fare in terms of popularity against some of the widely-played and well loved games that already exist there. When the games are ready to make the move onto the internet, it will be the variety sites who are able to say for sure whether or not there's big money to be made.
What titles from the past do you think would make great slot games? Or should developers be focusing on more recent games instead, so they can strike the iron whilst it's hot? As always, we'd love to hear your thoughts down below!