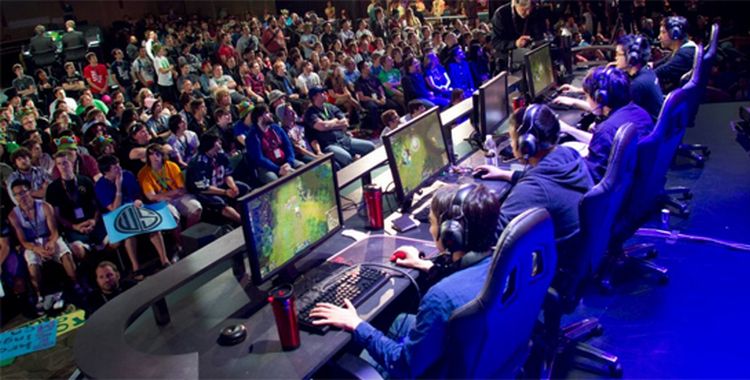 There are few businesses that are bigger than sports entertainment. At this point, it is estimated that in North America alone, the sports industry is worth close to 70 billion dollars. While it doesn't look like it will be slowing down anytime soon, there is no denying that sports entertainment and competition is bound to change. Thanks to people's evolving interests, technological progress, and an increasingly digital world, it is set to happen sooner rather than later. So, projecting into the future, what would this look like for you? Well, here is some insight into this situation:
eSports Will Skyrocket in Popularity
There is no doubt that you have already heard all about eSports. After all, it is a pastime that anyone can enjoy, even those who aren't all that tech-savvy. What's great about this outlet is that it combines two of people's favorite things – sports competition with video games. Already, this industry appears to be doing very well and is making hundreds of millions of dollars in revenue.
This, however, is just the tip of the iceberg as it is presumed that these figures will rise sharply into the billions. The other thing that you will find is that not only will more people be watching this type of entertainment, they will also be engaging in it as well. One popular avenue will be placing bets with bookmakers with the help of sites such as www.esports.net. This means that people will have even more reasons to be excited about this kind of progress.
A Rise in Drone Racing
Once upon a time, people were all about racing their remote-controlled cars and trucks. However, in the digital age, things have gotten a lot more interesting and a great deal more aerial as well. As drones are now becoming more commonplace, drone racing is also experiencing a rise in popularity. Thanks to drone cams, viewers are able to get a birds-eye view of all of the action, making this a heart-pounding experience for anyone. Who knows, maybe one day, drone racing could draw just as many crowds as Formula 1 or NASCAR Racing. Only time will tell.
Giant Fighting Robots
For a while there, everyone was sure that fighting robots were going to be future of boxing but it didn't quite work out as planned. So, those involved on in such projects decided to move onto bigger and better thing, namely giant fighting robots. Considering how much money and time this takes, this particular form of competition has had a bit of a slow start.
Nonetheless, things are looking up in this regard. As building robots become easier to do, there is a good chance that this particular division is going to take off in the near future. With time, this form of fighting could eventually be what the original creators intended.
There are a lot of assumptions to make regarding the future of sports entertainment and competition. Some are actually poised to take over the industry while others require a little more time to blossom. Still, there is no denying that things are about to get very interesting.