Electronic Arts Redwood Studios' Command and Conquer games are a series of sci-fi and military-themed real-time strategy (RTS) that were a breath of fresh air in the erstwhile cookie-cutter, the stagnant world of historical strategy and empire-building gameplay. In the different games of the real-time strategy Command and Conquer series, players, as part of different factions, are expected to compete for resources, combat with enemies and topple other clans. Needless to say, the game now enjoys cult status among all kinds of gamers for more reasons than one.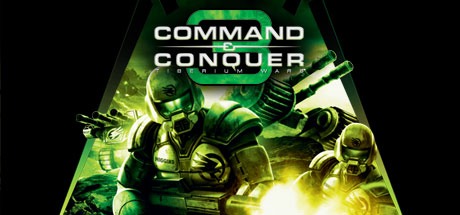 There have been many video games released which have things in common with the uber-popular Command and Conquer. While some share elements of design and graphics or tactical maneuvers, others have overlapping gameplay or plot lines. Here are nine real-time strategy games that are very similar to Command and Conquer.
1. Machines at War 3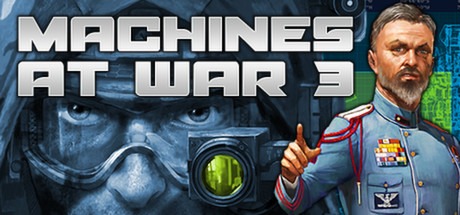 The real-time strategy video game and the third game in the indie Machines of War series, Machines at War 3 is the successive installment of Land Air Sea Warfare. It was created and published for Windows and Mac OS X by Isotope 244 in 2012. The story follows the recovery of a group of important scientists working on classified technology who have gone missing from a top-secret military laboratory. The gameplay requires building over 130 types of units, completing 21 missions to rescue the scientists of the Omicron Initiative, commanding battles and settling skirmishes, deploying armies, fleets, infantries, and aircraft for combat. The best part is that you can tweak the settings and goals to make for a completely new gaming experience each time you play.
2. Dune 2000
The second game based on Frank Herbert's fictional franchise, Dune 2000 is a real-time strategy video game, partially remade from the previous Dune II. Dune 2000, like its predecessor, has both playable and unplayable factions. The House Atreides, House Harkonnen, and House Ordos chiefly belong to the former while House Corrino, the Fremen, the Smugglers, and the Mercenaries form the latter. The player controls the commander of one of the factions to maximize their spice production so as to control the desert planet Dune. It was developed by Intelligent Games and released by Westwood Studios in 1998, and the gameplay consists of observation, fighting for possession on the planet of Dune, capturing enemy buildings, manufacturing of required units to fortify their positions—pretty similar to the gameplay of Command and Conquer: Red Alert.
3. World in Conflict
World in Conflict is one of the most similar games to Command and Conquer, since there is a fair bit of overlap in the global scale of the story, the gameplay, and the RTS style. Vivendi Games' 2007 release for Microsoft Windows has both single-player and multiplayer modes in a story that is set in an alternate version of 1989. With an imminent economic collapse looming in the future, the Soviet Union invades Western Europe due to lack of financial aid and triggers World War III. In the single-player mode, the gamer controls a U.S. army officer in command of US and NATO forces whose objective is to combat a sudden invasion from Seattle. The gameplay consists of real-time tactics, unit deployment, battling enemies, using weaponry, airstrikes, reinforcement points, and special abilities.
4. Act of War: Direct Action
Developed by Eugen Systems and published by Atari, Inc., Act of War: Direct Action was released in March 2005. Set in a futuristic world, the game is based on Dale Brown's story of Major Jason Richtor who leads the task force. Similar to Command and Conquer, there are different factions in the game like the United States military, the Task Force Talon and, the Consortium. The gameplay supports both single-player and multiplayer modes and consists of building, defending, and enthralling combat where enemies may either bleed to death or alternately, be taken as prisoners of war (PoW). It also has a few released expansion packs and sequels like Act of War: High Treason and Act of Aggression, which means that you can keep playing to your heart's content when you're done with the original game.
5. Rise of Nations: Rise of Legends
Made by Big Huge Games and published by Microsoft Game Studios in 2006, Rise of Nations: Rise of Legends is a spin-off of the hit original Rise of Nations. The setting of the game is a world where fantasy, technology, and magic collide to create great visuals and an even better gaming experience. With the setting of the world of Aio, the storyline, along with neutral factions has three different civilizations— the Vinci, the Alin, the Cuotl where each race has its distinctive skillset. The chief objective of the game is to control the central character of Giacomo, a young inventor, in his quest to destruct The Doge of Venucci to avenge his brother, Lord Petruzzo's death. The gameplay is intense with many building classes and types in different districts and cities, master units or war machines, hero units, and quite a few unique features.
If you're already done with most of the games listed above then some other video games that are pretty similar to Command and Conquer in terms of plot, gameplay, and genre are Supreme Commander 2, Tom Clancy's EndWar, Total Annihilation, Halo Wars, and WorldShift.