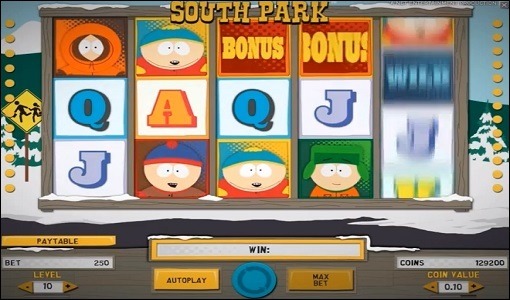 Press triangle, square, now circle.. boom! What a win! Any gamer knows the feeling of triumph over an opponent. The adrenaline filled happiness, combined with a sense of pride and a fulfilled ego.
This feeling does unfortunately die after a few minutes however, as the next game loads and battle commences again.
Things are about to change however. In recent years the online pokies (also known as slots) gaming world has developed at a staggering rate. Whilst gambling hasn't always appealed to gamers at first, they are now beginning to take notice. This is due to a massive reconstruction of the online gaming model, with a great amount of attention paid to making slots tailor made for the users' need. Pokies developers now have more options, and subsequently are making games with video character themes to please their target audience. For more information on the latest pokies games, take a look at Pokies Palace where you can find independent reviews of numerous games, as well as a recommendation on where to play.
Let's skip back to the beginning of the article. We are playing Tekken, but this time the slot game version. Instead of pressing triangle, square and circle, we click our stake lines and preferences. Boom what a win! But this time it's not just the feeling of triumph over a fellow gamer, it's also £500 cold hard cash.
I sense this feeling is going to take a little longer than a few minutes to die down. Welcome to the evolution in online gaming with online slots.
Below are my four favourite online slots:
Tomb Raider: Secret Of The Sword Slot
After countless hours of 'tomb raiding' gamers for years have enjoyed watching Lara collect all the valuables the world has to offer. Well, know it's your turn, as click by click Lara and her other slot reels spin in an attempt to win you fortunes. Explore the jungle in a different way. Your way.
The Lord Of The Rings Slot
Whilst the battle for Middle-Earth is not going to be easy no matter what game you play, this slot rewards players greatly for their hard work, with wilds, bonuses and a special Mordor feature. All the series favourite characters are out in force to help you, with each having special features designed for big wins. Let battle commence!
South Park Slot
Kyle, Stan, Kenny, Cartman, it can only mean one thing.. South Park! This iconic slot takes all the elements of the successful TV and games series, and multiplies them by offering gigantic cash prizes. If wilds, big wins, amusing features and official licences are what you're looking for, then look no further than this classic slot.
The Incredible Hulk Slot
This 5 reel 25 line slot packs a punch like the green monster himself. There are numerous ways to win big, as the Hulk splits the reel open and gives your bank balance a major boost. All the Marvel pokies games can be enjoyed at Mobile Pokies Online. The more you stake the more he appears, so it is well worth a large punt, especially with a jackpot standing of over £300,000 potentially just a click away.