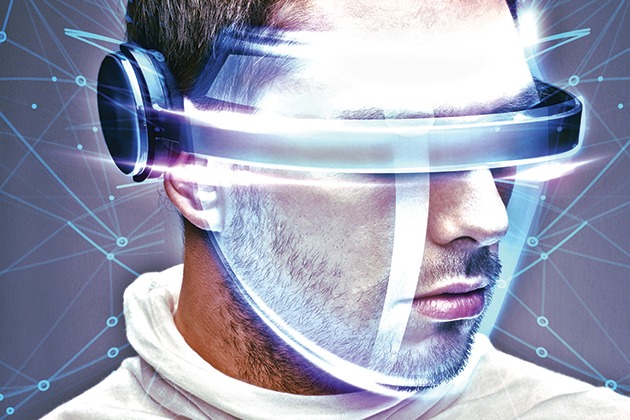 Augmented reality has been one of the hottest topics after Google has first presented its Project Glass. Aside from the fact that a series of smart glasses have been released soon after the tech giant has announced its own, people have started to explore the thought of adding a layer of information atop the world around us. Microsoft's HoloLens has added more fuel to the same fire, presenting a future where learning, entertainment and communication will be improved by the addition of virtual holograms to the world around us.
Virtual Reality is a concept that's even older. VR headsets have risen in the 1990s first, but were forgotten for a time. They have returned to the center of attention when Oculus VR, a daring startup that has in the meantime been acquired by Facebook, has announced its intention to build a new VR headset for the 21st century. The interest for VR has never vanished, it just hid in the background, and has been reignited by the news.
These two technologies have found their way into our everyday life already. Although Google's Glass has been a failure in its original form, smartphones are used to project information on top of images from the real world. I personally use an app called HERE City Lens, which allows me to discover venues by turning on my phone's camera and pointing it in a certain direction.
Augmented reality is seeping into the gaming world, too. Microgaming, a game developer based in the Isle of Man, has launched a demo for its augmented reality technology last year. The demo consisted of a few characters taken from games available to play at red flush, and projected upon a series of cards with the use of a smartphone camera and screen. The demo app for Microgaming AR is available for free download from the Google Play Store, and the cards' design can be downloaded from Microgaming's website. While it's just a technology demo, it demonstrates how reality superimposed on real life images can entertain us in the near future.
Virtual reality has been coming our way through a series of projects involving Google's Cardboard or Samsung's Gear VR. These projects are not limited to gaming, though. Among the most popular Cardboard experiences people can download free from the Play Store we can find a live concert by Paul McCartney, which viewers can enjoy from any viewpoint they want, Cardboard Camera, a Google project that allows its users to take 360 degree photos, and NYT VR, an app released by the New York Times, which adds a new "virtual reality story" to the newspaper's collection every month. And there is so much more to expect to be released this year…