Ever since 28.8 kbps dial-up modems and PCs could start running games like Ultima Online, X-Wing vs. Tie Fighter, and Command & Conquer: Red Alert, the world was fascinated by the potential of online gaming. Those were the glory days of gaming, and we'll never forget the excitement of connecting with a friend online for the first time of adrenaline-fueled, joystick-controlled duels behind the cockpit of an Advanced Tie Fighter.
Of course, online gaming has come a long way since then. Now, it's pedestrian to have one screen up with a live, ranked match of the table-top card game Hearthstone going on while building a to-scale replica of some Transylvanian castle in someone else's server in Minecraft (the digital equivalent of building with Legos), all whilst streaming Twitch Plays Pokemon. In fact, the latter phenomenon I reference – and yes, it was a bona fide phenomenon which garnered the attention of some 55 million viewers – was a crowd-sourced experiment.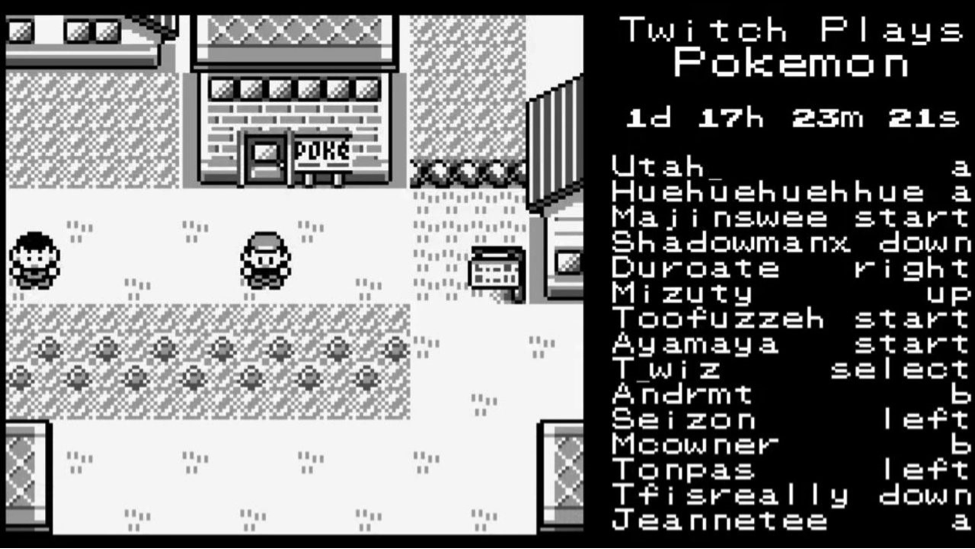 It took place over a year ago and saw a multitude of users giving one of eight possible inputs to collectively play the initial entry into the Pokemon series released for the original Gameboy all those years ago. And, as mentioned, a chunk of people who partook in said experiment were likely playing another game at the same time, or at the very least heavily engaged in the side chat bar where other players were giggling through their keyboards at the absurdity of it all.
That is the level of engagement we've come to expect from live gaming in our time of high speed internet and low attention spans: heavily multi-tasking gamers who can interact with each other by video, text, and audio – and can even play the same game at the same time that was originally intended to be a single-player game. And if gamers are not directly and actively engaging in the digital medium, they are still passively consuming it through the likes of streams on Twitch, the live-streaming service that focuses on games. It was formerly known as Justin.tv and recently acquired for a cool $970m by Internet giant, Amazon, while YouTube, the video streaming service not-so-recently acquired by Google, launched a live-streaming portion to its site not long ago.
There are even online casinos which exist as a cottage industry unto themselves, thanks to secure algorithms that ensure a safe financial investment for the casino and connectivity that lets players gamble away from the comfort of their bedrooms. With the increase in live casinos, it's turning more and more users into accomplished players with brands able to replicate the atmosphere and pressures of brick-and-mortar casinos more and more.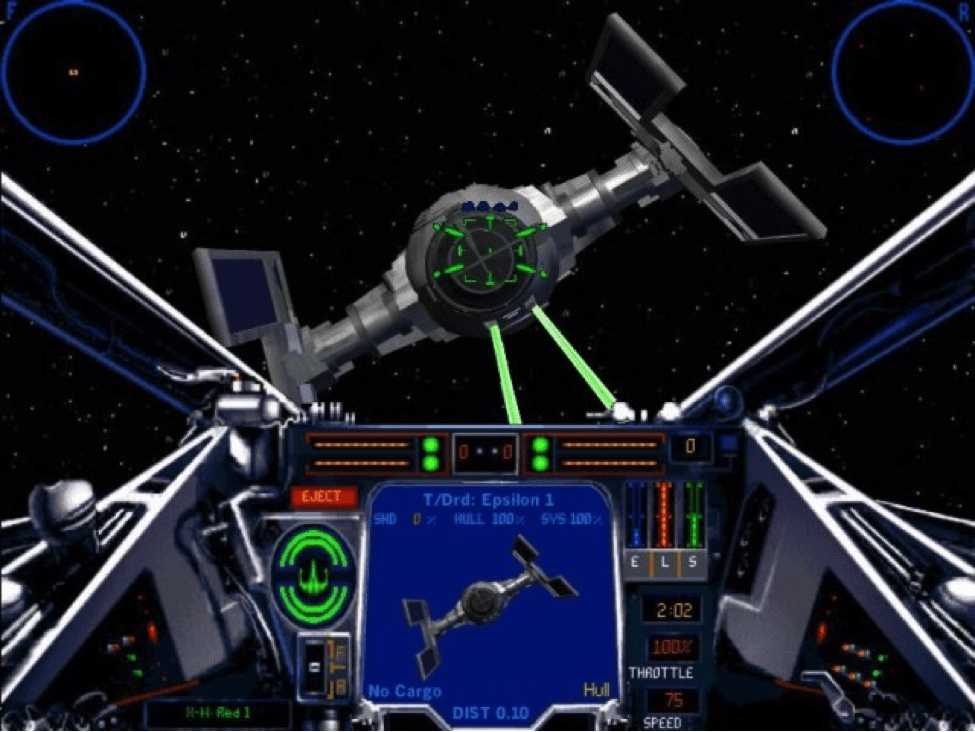 Today, players are able to enjoy a game of blackjack online whilst actually talking to the dealer, thanks to specially designed set-ups with glamorous assistants, matching almost everything possible to actually being there.
And with people carrying phone apps on their person that feature parlour games and competitive card games alike that pay out real world cash, the prevalence of this niche industry is only poised to increase manifold over time.
Passively and actively consuming the digital medium of gaming is so popular that competitive videogames, also known as eSports, have been compared to the traditional sports industry in terms of market share, and even projected to surpass the latter's popularity eventually. It's just a matter of time. That partly explains why recognized leaders in the sports industry have publicly endorsed eSports and legitimized its growing popularity by doing things like joining Major League Gaming's Board of Directors. That's what Houston Rocket's General Manager Daryl Morey – himself a pioneer in the ongoing analytically-based sabermetrics movement in the National Basketball Association – recently did. To hear him say it a few years ago at the MIT Sloan Sports Analytic Conference that he co-chairs, "eSports will someday be the biggest sport in the world."
Yes, live gaming has been here to stay since the earliest days of dial-up gaming, even when certain corporate detractors casted doubt upon the ability for gamers to have fun and maintain a sense of connection when not planted on the same couch in front of the TV. Whilst split-screen multiplayer was technically a form of live gaming and certainly had its heyday with the likes of the first two entries of the Mario Kart series on Super Nintendo and N64, Goldeneye 007 on the same console, and later Halo: Combat Evolved on the original Xbox, the future of live gaming was always through the connective power of the Internet. The console wars bore this out during the generation of the Nintendo Gamecube, Microsoft Xbox, and Sony Playstation 2.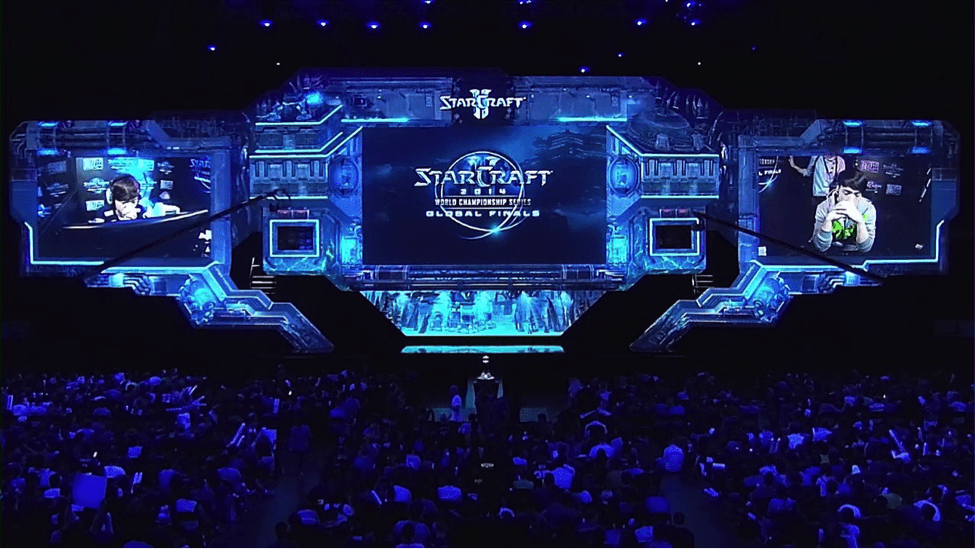 Microsoft, then a young contender in the console arena, famously staked online gaming as a trademark of its brand and reaped the rewards while Japanese giants Nintendo and Sony watched it happen. While neither company put any real intention, whether through marketing or development of first-party games, into supporting online gaming, the American behemoth rolled out with the sequel to its surprise killer-app launch game, the original Halo, with full online support. Their exclusive Xbox Live service for this game pioneered an intuitive matchmaking system for competitive death match mode, a first not just for console games but online games in general.
Meanwhile, online gaming on PC already had a robust presence before the console scene was getting its act together with heavily-populated games like Everquest, the Ultima Online series, the Diablo II franchise, and the popular mod to Half Life known as Counter-Strike all featuring various degrees connectivity. The Counter-Strike series in particular was renowned for its drawing power to fill up teams of kids in Internet cafés and allow them to spar with opponents online in another packed Internet café just down the street. Of course, StarCraft rose to prominence around this time, particularly in the Orient in places like South Korea, which eventually filled arenas with people wanting to watch their favourite, professionally-sponsored players compete.