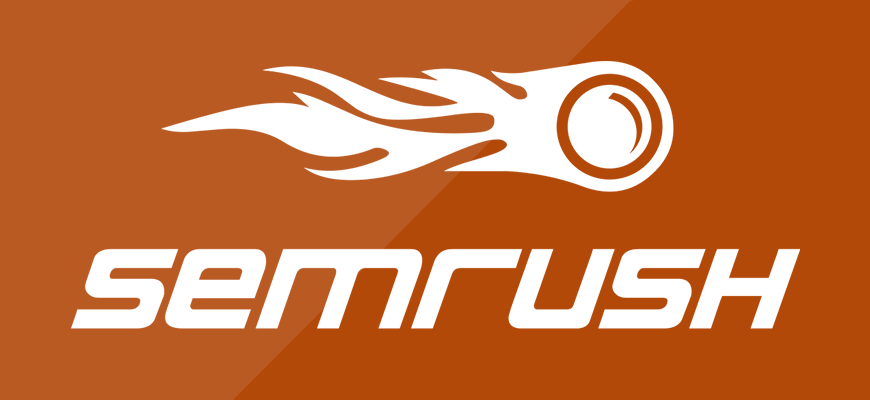 Search Engine Optimization requires more than just stuffing keywords on your webpages, there are other things that are important. Finding the right keywords is the first step but you need to know how your attempts at SEO are working. SEMRush is a great tool for competitive keyword research that can help you analyze not only your website but it also gives insightful information on what your competitors are doing.
SEMRush is a valuable tool for you to get the upper hand in Google AdWords. If you are not sure, you can always start off with the free version.
SEMRush can help you see what keywords and strategies your competitors are using to outrank you in the bid to seal the top spot in the search engine ranking page results (SERP).
This SEMRush review is split into different sections so you know what this tool is capable of and how it can be of help.
Help with your own website's keywords
SEMRush helps you see what it is you are doing right and what you need to improve.
Report on Keyword you rank on
SEMRush can give you a clear picture of the keywords you are ranking for and how effective they are in improving your rank. It also shows what people who are directed to your site are looking for.
The report includes details on the effectiveness of your keywords, the position that your chosen keyword puts you in, the search volume of that keyword, the Cost Per Click (ad costs on Google), which pages on your sites get the most visits and why and a whole lot of information.
Check on Competition and their Posts
SEMRush will also give you a report on the sites using the same keyword that you use.  Keywords change; you need to know what is trending at one particular time so that you can make the necessary adjustments to your site. The overview of your competitors is very comprehensive and you might look at what they are doing differently so to outthink their keyword strategy and lead more traffic to your own website.
There is one more thing!
You can also see what your competitors' posts ranks for and make that all-important adjustment to your own posts to outrank your competitors.
Ranking across different Domains
SEMRush also gives you a report on how you and your competitors rank across multiple domains
Discover Keywords that actually work
SEMRush does a more in-depth probe in to keywords that actually work. You can find useful keywords and other keywords that are related to your site's content that you can add to.
Keyword Research Reports
Here's an example of what you can expect your Keyword Research Report to show: let's take the keyword Roof Repairs.
The report will show you the following:
Your competition
Volume
CPC Cost
Trends
Alternatives and their stats
Use Google's Keyword Planner to search the multiple keywords you might already have in mind. Put those same keywords in SEMRush and see what information it is able to churn out. You can put as many as 100 keywords and SEMRush will give you a report on your competitor's use of those keywords, the volume of web searches, etc.
Conclusion
SEMRush helps you see where you rank and where you could potentially rank if you used certain keywords that it will provide. This is great, saves time on endless research. It is a must-have tool if you are involved in competitor analysis, and like we mentioned before, if you are not sure you are more than welcome to try the free limited version.