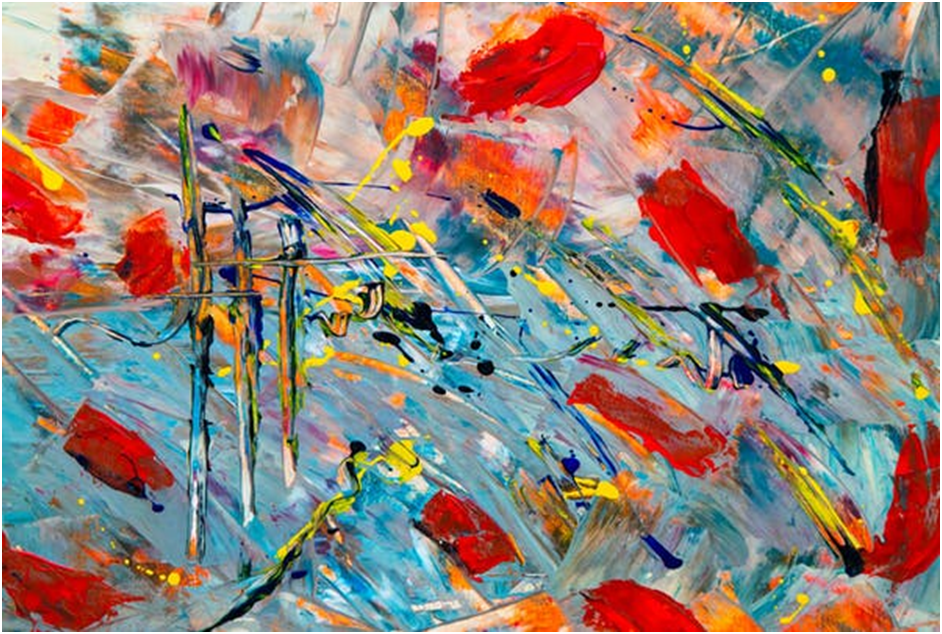 Design templates have revolutionized the way we approach design projects. Whether creating a website, designing a flyer, or crafting a social media post, templates provide a convenient starting point to help you achieve professional-looking results quickly.
This article will delve into the world of uniqueness and unveil the secrets of template takedown with VistaCreate, empowering you to design like a pro effortlessly.
Choosing the Right Design Template
Defining your design needs Before diving into the world of uniqueness, clearly describing your design needs is crucial.
Consider the purpose of your project and the target audience you want to reach. Are you designing a website for a tech startup or creating a brochure for a fashion boutique?
Understanding your goals and audience will help you select a template that aligns with your vision.
Researching Available Templates
Once you have a clear idea of your design needs, it's time to explore the vast array of choices available.
Browse design software libraries, online platforms, or marketplace websites to find templates that suit your project.
Use search filters to narrow down the options based on industry, style, or specific design elements you require.
Considerations for Template Selection
Purpose and target audience: Ensure that the template you choose suits your project's specific purpose and audience. For example, a template designed for a corporate presentation may not be ideal for a whimsical children's book cover.
Customizability: Look for templates that offer flexibility and customization options. The ability to modify colors, fonts, and layouts will allow you to tailor the design to your unique needs.
Compatibility with design software: If you have preferred design software, verify that the template you select is compatible with it. This will save you from compatibility issues or the need to learn a new software tool.
Deconstructing a Design Template
Analyzing Template Structure
A well-designed template has a thoughtful structure that guides the viewer's eye and communicates information effectively. When deconstructing a design template, pay attention to the following elements:
Layout and Composition
Observe how different elements are arranged within the template. Note the placement of headings, subheadings, text blocks, and images. Analyze the balance and spacing between these elements to understand how they contribute to the overall composition.
Typography and Font Choices
Examine the typography used in the template. Look for font combinations that create a harmonious visual hierarchy. Consider the font sizes, weights, and styles used for headings, body text, and captions.
Color Palette and Schemes
Take note of the color palette employed in the template. Assess how colors create visual impact and convey the intended mood or message. Look for complementary or contrasting color schemes that enhance the overall design.
Visual Elements
Evaluate the use of visual elements within the template. Determine how images, icons, or illustrations are incorporated and how they complement the overall design. Pay attention to the placement and scaling of visual elements for a balanced composition.
Customizing the Design Template
Tailoring the Content
One of the primary tasks in template takedown is adapting the template's content to suit your specific needs. Replace the placeholder text with your content, ensuring the tone and messaging align with your brand.
Adjust text formattings, such as font styles, sizes, and spacing, to create visual consistency throughout the design. Add relevant information or modify existing text to convey your message effectively.
Personalizing Visual Elements
To infuse your brand's personality into the design, personalize the visual elements of the template. Swap the placeholder images with high-quality visuals that resonate with your brand or project.
Adjust the color scheme to align with your brand's palette or to evoke a desired emotional response. Incorporate branding elements such as logos, icons, or patterns to reinforce brand recognition.
Enhancing the Design
Making Design Adjustments
While templates provide a solid foundation, you may need to make design adjustments to achieve a polished and professional look. Pay attention to alignment, spacing, and proportions of the elements within the design.
Ensure that headings, subheadings, and body text are aligned consistently. Adjust typography choices if needed to create visual harmony and readability. Strive for a balanced visual composition by spacing elements effectively and ensuring a clear visual hierarchy.
Adding Personal Touches
Consider adding personal touches that reflect your brand's identity and style to make the design uniquely yours. Incorporate custom illustrations or icons that align with your brand's aesthetics.
Apply creative effects or filters to images to create a distinctive look. Experiment with custom backgrounds or textures to enhance visual interest. You can create a design that stands out and captures attention by infusing personal touches.
Conclusion
These are powerful tools for non-designers and professionals to create visually stunning content efficiently. By understanding its elements of it, selecting the right one for your project, and skillfully customizing it, you can design like a pro in no time.
Embrace the convenience and creative possibilities, and unleash your inner designer without compromising on quality. With template takedown, you'll be well on your way to creating impressive designs that leave a lasting impact.