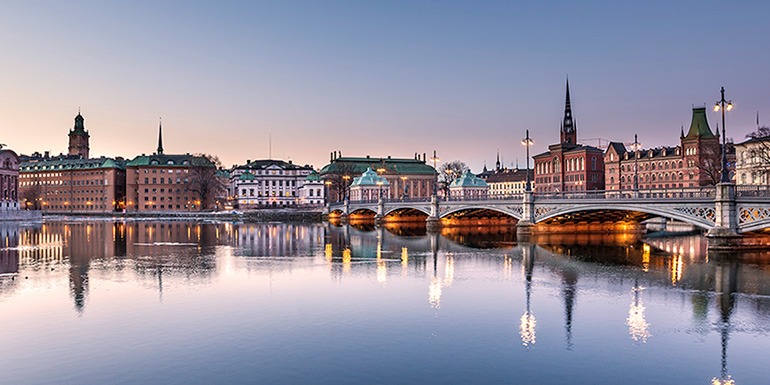 Did you know that Sweden was home to almost as many tech startups as Silicon Valley? In fact, many popular apps, like Minecraft, Candy Crush, Skype, and Spotify, all hail from Sweden. This begs the question: Why are there so many successful Swedish gaming companies? It seems that there are many reasons why are so many tech startups, but it's important to highlight the country's cradle-to-the-grave welfare system and high taxes. This allows the country to offer its citizens free schooling, they even give college students a stipend.
The universities in Sweden are gaming hubs that offer research facilities, gaming studies, and institutes for students. Because of this, they attract talented game developers from around the world while simultaneously creating and maintaining close ties with the development companies in the country. Companies like DICE, which has been in operation for about two decades, and have been successful largely because of the free education and sponsored student grants. It's also relatively safe to start companies in Sweden. The government even offer a tax deduction for those who want to invest privately in startups.
It's safe to sway that Sweden is risk-friendly country that offers a lot of financial safety nets that reduce the risks of starting a company. For this reason, it's also relatively safe to open online casinos in Sweden. With their free education, solid business practices, innovation, and solid technical expertise of the Swedes, it's relatively easy to see how gambling operators can gain a competitive edge over the other countries.
Additional contributors to the Swedes' success include: ** Computers are in every home: In the 90s the Swedish government subsidized the costs of computers for everyone in the country, which gave each family the ability to buy a personal computer. The end result was a generation of Swedish kids having the freedom to mess around with technology, coding, etc. ** Broadband for everyone: The government passed rulings that made sure that, by the year 2000, virtually every home and school had access to a quality WiFi network. In other words, Swedes have had access to a table infrastructure with high connectivity for decades, even when the internet was still in its infancy. ** Management culture: Swedes have a consensus driven management style, which means they work well in groups. This makes it easy for techies and creative types to work together to create something magical All of these elements have helped to create a gaming industry that is thriving, with Sweden being ranked as one of the best computer gaming exporters in the entire world.