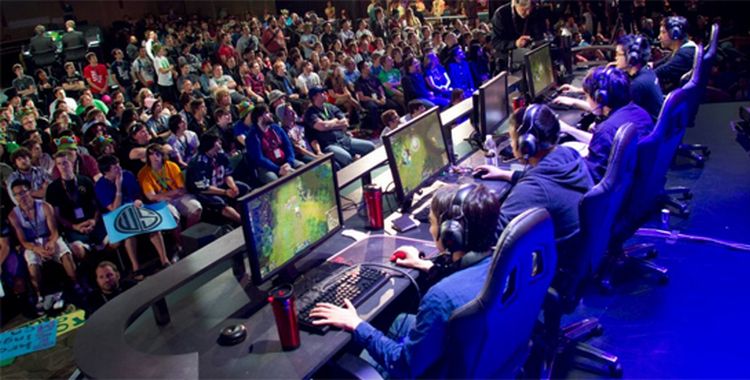 E-sports are redefining the word 'sports'. The first thing that used to come in people's minds was athletes running in a field. Chess was the closest thing we had classified as a sport where people used to sit calmly and play. Now games like Dota 2, LoL, and CS:GO have millions of viewers for their big matches and manage to fill arenas with spectators. People are regularly betting on these games on websites as big as bet36 and Matchbook regularly. The prize pool for Dota 2 has surpassed 18 million US dollars so this is definitely something which needs to be taken seriously.
Barriers when it comes to Dota 2 and LOL
Dota 2 and LoL are, as of now, bigger than CS:GO. Then why are we claiming CS:GO may be the next big sport? Well, Dota 2 and LoL are immensely popular among players who have been playing video games for a few years now. These people have experience in Warcraft, Starcraft, and other such games so they understand the logic behind these games. For someone completely new to this genre, Dota 2 and LoL can be very intimidating. They are easy to understand if you try to, but honestly, most people don't like having to learn a lot before watching something new. So there is this barrier to entry when it comes to the viewership of these games. Right now if you were to go on Matchbook you will see people betting on both these games.
CS:GO – Have guns, must kill
The beauty of CS:GO however, is that you don't really have to understand the rules of this type of video games or even video games at all. Both Dota 2 and LoL include magic and fantastical creatures which aren't everyone's cup of tea. CS:GO on the other hand, has a model which everyone is familiar with. There are 2 teams and they have to kill each other with guns in a military standing. You do not have to know anything about video games, all you need is to see a CS:GO match for 2 minutes and you will naturally understand the game. This setting is so common in all of our media that even kids can immediately pick up on it. No need to understand spells or ultimates or range of heroes. 2 teams have guns and have to kill each other with them. As simple as that.
Betting websites are getting in on it
If you've used betting websites like bet365 or Matchbook previously, you'll know that the viewership of a game greatly factors into betting as well. Huge games have a large number of people placing bets. Since CS:GO is so easy for casual players to understand it is logical that it has the potential to be the biggest e-sports game if Valve plays their cards right. Call of Duty is already a part of people's everyday lexicon but it doesn't translate well to competitive MP and thus the market is ready for CS:GO .