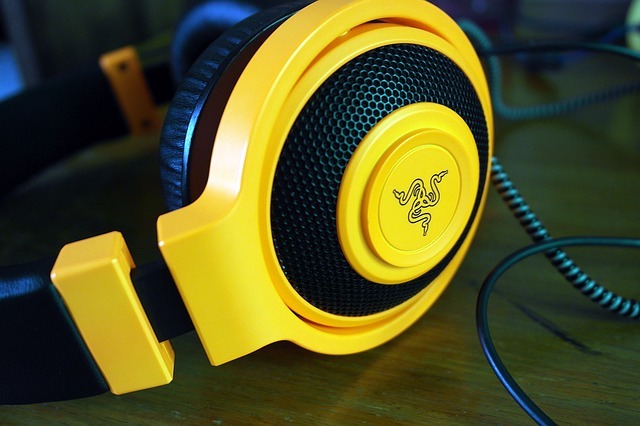 For the ultimate gaming experience, you need visuals as well as sound. Of course, for the best sound, you need top of the line headset and these aren't cheap. Well, if you are looking for an easy way to get your hands on the Logitech G231 Prodigy Gaming Headset, this is your lucky day. The contest below gives you a chance to win this ideal audio accessory.
There is virtually no effort involved in entering this competition and everyone stands a chance to win the headset. Before moving onto the contest, let's first take a look at what this headset has to offer:
Lightweight Design: do you spend hours gaming? If so, your headset can feel quite heavy after a while. Well, this isn't an issue with this headset as it is incredibly lightweight. It will rest gently on your head and you will barely feel a thing.
Personalized Fit: there are few things more infuriating than constantly fixing a slipping headset. This headset, though, is equipped with lay-flat earphones that swivel up to 90 degrees. So, finding the right fit for you will be a breeze.
Total Comfort: the lightweight padding ensures that you stay comfortable at all times. To top it off, the ear cups are covered with breathable, sports performance fabric keeps sweat and other discomforts at bay.
Versatile Compatibility: it doesn't matter if you have a Nintendo Switch, PlayStation 4, Xbox ONE, or a VR platform, this headset is compatible with them all. It can also be connected to all smartphones and tablets as well!
High-Quality Audio: this headset boasts 40 mm neodymium drivers which produce a high-quality stereo sound. You will have no trouble picking up on each and every sound in the game.
Built-in Controls: don't have time to be looking for headset controls when in the middle of a game? Well, not to worry since this headset comes with in-cable controls. With just the flick of a finger, you will be able to mute or change the volume.
Noise-cancelling Mic: this mic makes it easy for you to clearly communicate with your gaming buddies. The noise cancellation feature means that nothing will disrupt your conversations. Also, if you want to, you can simply move it out of the way.
If all these features have got you pumped up about this headset, great! The next step is to actually enter the competition and this is easy enough. The only restrictions are that you have to be older than 13 to enter.
The contest begins on March 1st, 2019 and comes to a close on April 30th, 2019. You just need to fill out the fields below to enter. You can send in as many entries as you like within the specified time period. If you do want to enter more than once a day, you will have to use a different email address. So go ahead and test your luck!