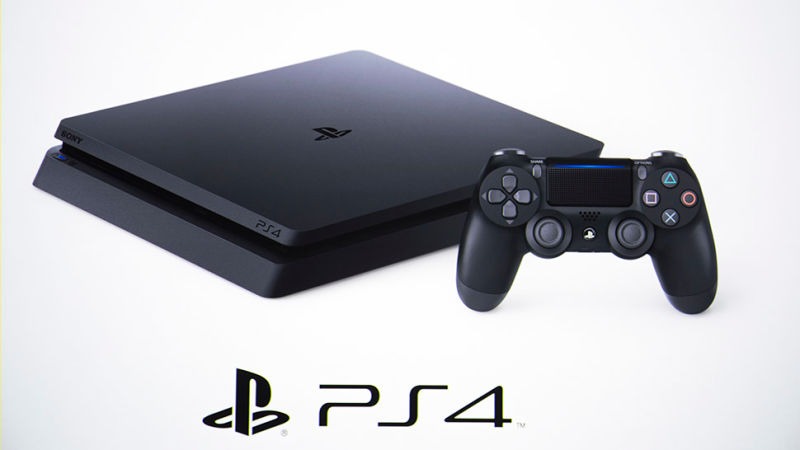 Are you an avid gamer? Then this is your chance to get your hands on a brand new PS4 Slim. You don't have to pay anything or offer up credit card information. You can get closer to your own PS4 Slim by filling out the form below to enter the contest.
PS4 Slim will be replacing the bulky and a bit disappointing initial release of the PS4. Slim is similar to previous Playstations in design, and sports a thin and sleek look that style-conscious gamers will love.
It's compact and highly portable. If you are sharing the PS4 with other people, or are constantly on the move, you will definitely love Slim a lot more than the standard version.
The PS4 Slim is said to be 16 percent lighter and 30 percent smaller. Plus, it uses 28% less power than the regular PS4.
This contest will get you closer than ever to owning a matte or gloss surfaced PS4 Slim. This version is compatible with all Playstation VR headsets (devices not included in this contest). You can play games by virtually being in the game with PS4 Slim.
Slim has the same power port, accessory port, Ethernet port, and HDMI port as the standard PS4. It forgoes the largely unnecessary optical port, so the device is skinnier.
PS4 Slim comes with improved controllers as well. The Slim controllers have tiny transparent strips on them so the front-facing light can shine through. The standard PS4 had an LED strip users found extremely distracting. This annoyance is gone for good in the Slim.
When you connect a controller to the PS4 Slim using a USB port, the new controllers can communicate via that connection so latency is reduced remarkably.
For those who are really into gadgetry, the hard drive on the PS4 Slim can be removed easily as it only has a single screw. The plastic cover can be removed by hand. Replacements will now be hassle free.
The Slim retains the physical power buttons. If you hate the touch-sensitive buttons, as they were in the PS4, you will love Slim even more.
You will need to spend close to $300 to get your hands on the PS4 Slim at a retail outlet. With this contest, you can win one without having to spend a cent.
Entering the contest is easy. Fill out the form you see below. Double check the information to make sure it's accurate. If you misspell your email, we will have difficulty reaching you if you do win a PS4 Slim.
There's no extra hassle involved to get your hands on a Slim. You don't need to call or mail anything. Once the form is in order, submit. We will get back to you soon if you win a PS4 Slim.
Don't wait. Get your PS4 Slim before Last of Us 2 releases. Get typing down below.
To enter to win a new PS4 Slim, simply complete and submit the entry form below by 11:59 pm PST on November 30, 2016. This contest is open to anyone around the world 13 years old or older. Entries can be submitted once per day per email address. The more entries you have, the more your chances of winning. Winners will be randomly chosen. Odds of winning vary based on the number of entries received and can be increased by coming back to enter every day and/or with different email addresses.