Microsoft's Xbox One and Sony's PlayStation 4: these are the consoles which have dominated the console gaming industry for a long time now. They are constantly evolving, with new and interesting features added to them with each installment and exclusive game titles, just to occupy that space in your living room. Needless to say, the game libraries of both the consoles have expanded greatly, and both of them now starting at $350, there was never a better time to get the best in the gaming arena. But which one should you buy!? That's seriously a tough decision.
So we are here to just help you out! Read and decide!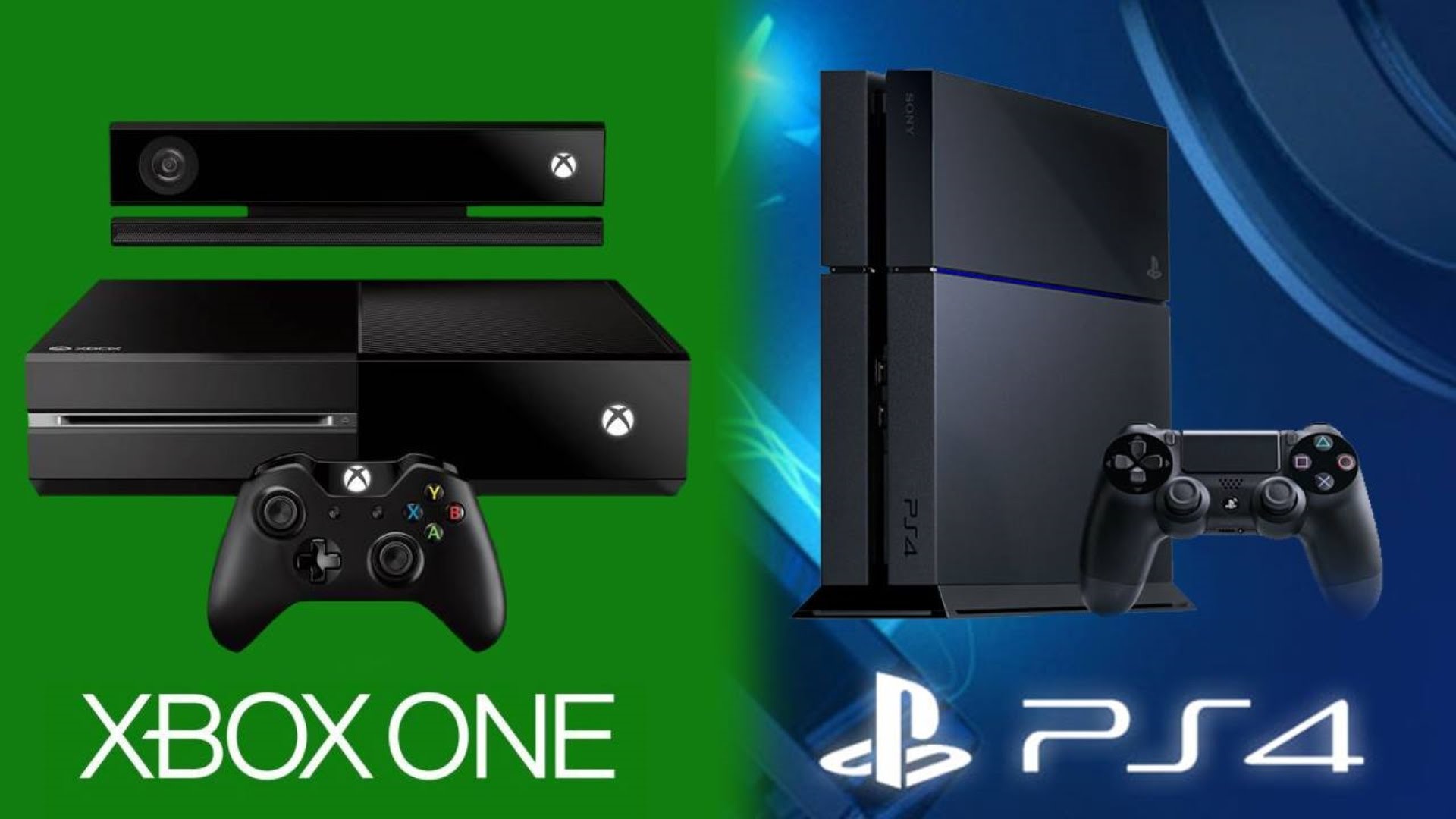 Game Library 
The game libraries of both the consoles contain some of the best titles of the generation including games like Fallout 4 and Witcher 3 to indies like Shovel Knight and Rocket League. Most of the sports games are available in both the consoles; however, Sony's MLB: The Show series of games in available only on the PlayStation.
Xbox One has a fantastic title under its name with exclusive blockbusters like Halo 5: Guardians, Forza Motorsport 6 and Quantum Break in its ranks. Similarly, PS4's big first-party titles include games like Uncharted 4, Until Dawn and Bloodborne, apart from Call of Duty and Destiny series which contain content exclusive to the PS. In case of fighting games, titles like Street Fighter 5 is exclusive to PS4 whereas Microsoft's Killer's Instinct is available only on the Xbox One.
Although both have huge game libraries, one thing that sets the Xbox One apart is backward compatibility. You can play in excess of hundred Xbox 360 games on the Xbox One, including games like Mass Effect and Gears of War, thanks to backward compatibility. However, you have to pay up in order to play the older titles on PS4.
Via PlayStation Now, one can play the PS3 games on PS3, which lets the users to stream some of the last-gen games from the cloud at $20 a month. On the contrary, Xbox One being the exclusive home of EA Access, you have access to hordes of games by EA games at just $30 a year or $5 a month.
Hardware
Though it is wrong to judge a console just based on how its outward appearance is, it is also one of the criterion; and PS4 is the clear winner when it comes to looks. It's sleek, angular and the matte-black finish makes it even sexier. Xbox One is more of a big, black rectangular box, and while it is attractive it doesn't beat the PS4.
Now let us get into the hardware specifications. Starting at a 500GB of storage, which is quite less given the size of games these days, there is a slot for expandable storage as well. Here Xbox One scores as one can simply plug in as USB 3.0 external HDD to increase the space; whereas, in case of PS4 one has to open it up and put in a new 2.5 inch or SATA drive.
The console of the Xbox One is a lighter and improved version of that of Xbox 360. There is also an Elite Wireless Controller available for $150, with soft grips, swappable thumb sticks and buttons that can be remapped.
The DualShock 4 controller of the PS4 has more special features with a front-facing touchpad, ability to motion control, a speaker built into it, and battery indicator LED's at the top. The DualShock allows USB charging right out of the box, while in case of Xbox One you have to buy it for $25.
Performance and Graphics – PS4 v/s Xbox
In terms of graphics, both of these are beasts with an octa-core AMD Jaguar processor, 8GB of RAM, an AMD Radeon GPU and a 500 GB HDD, along with support for expandable storage.
Coming to the performance, the PS4 offers better resolution when compared to the Xbox One, though the demarcation is hardly noticeable. Moreover, in terms of crispness of the games that were played on both the consoles, PS4 scores better than the Xbox One.
Interface and Streaming
Dubbed as Xbox One experience, the new Interface of the Xbox One is completely new, sleek, and give the feel and look of Windows 10 to the console. The icons are larger for easier navigation, more shortcuts, and features for messaging and notifications just by a single tap. The interface of PS4 is similarly slick, with the unique feature of capturing gameplay moments and sharing with friends being the highlight. The exclusive Share Play feature lets you give control of your game to a friend who is online for up to an hour.
Entertainment
For the huge number of options available, Xbox One is the entertainment device you are looking for. One of the most unique features is its ability to transmit the signal of the cable box, allowing you to swap between your game and your favorite show. Furthermore, you can just snap it at the top right corner of your screen so that you can do both at once!
You can use Kinect to browse through various channels using voice commands and see the trending shows on TV using the OneGuide app.
Otherwise, both the consoles support most popular streaming services including Netflix, YouTube, and more apps like WWE Network, NBA Game Time, to name a few. However, PS4 is the only console to offer support to the popular music service Spotify, and it has the unique ability to keep playing in the background while you are playing your game.
Online Experience
Microsoft's Xbox Live Gold ($60 yearly, $10 monthly) and Sony's PlayStation Plus ($50 yearly, $10 monthly) are necessary to play any game on the multiplayer mode online, and both come with their own perks. While PS Plus members get two free games every month, the same service is provided by Microsoft for the Xbox gamers. These stay in your library till the time you are subscribed to the respective programs.
In addition to games, they also provide cloud storage, albeit of different storage capacities. PS provides 10GB of storage capacity, while the Xbox One games are backed up to the cloud anyway.
However when it comes to online stability, Xbox One is the winner, as one can play games without any hiccups.
Value
The Xbox One and PS4 are more desirable and attainable now than ever before, with both of them starting at $349. Apart from the consoles, there are a lot of special goodies as well for gamers with varying budgets and tastes. Just don't think about the value criteria; go for the one you love!
Since both are beasts in their own right, it is a really difficult decision to take based on just one criteria. Gamers vary, so do their choices and needs. Go for the one that suits your needs, your taste of games and your trust; you won't regret buying either of those beauties!