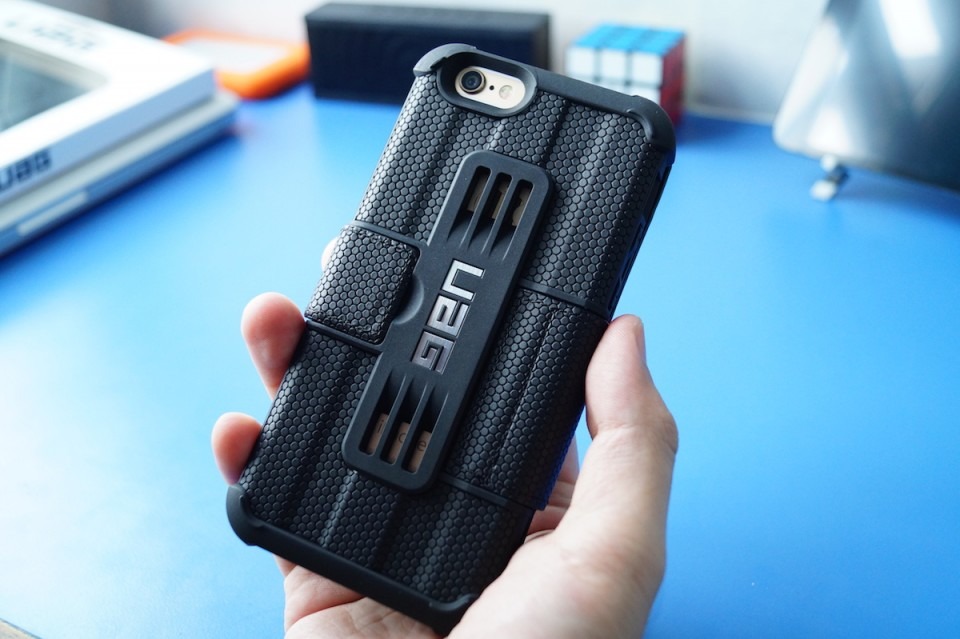 Are you up for another round of contest? Here at Daily Game, we're never going to be short on items that will be given away. This time around, we have a cool accessory to give away: the rugged iPhone 6 cover by Urban Armor Gear, nicknamed the Scout. It's an awesome, bang-for-the-buck cover for the 4.7 inch iPhone 6 but if you want to get it absolutely free, then it's time to join our contest!
The Scout retails around $35 USD and although that could be a hefty price tag for some, we have to take a look at all the benefits of owning one. First you will notice how little the case adds to your phones overall weight. It's definitely light as a feather but its core can handle high impacts or other accidental damages to your device. Some iPhone cases can go the extra mile and protect phones from damage but at a price: extra weight. This one just looks rugged and hefty but you'd be surprised at how light it really is.
And did we mention that this case is also water-resistant? It has a water-resistant FrogSkin Technology grip that prevents your phone from getting water-damaged. All the necessary ports and the actual touchscreen itself is not hampered at all so you really get to enjoy your iPhone! And of course, unlike other cases, the camera's flash is not compromised so you get glare-free photos each and every time. Awesome, right? Lastly, your iPhone 6 will always look pristine and brand new since this case was tested and met military standard drop-tests (MIL STD 810G 516.6).
To enter to win a new Urban Armor iPhone 6 Case free, simply complete and submit the entry form below by 11:59pm PST on July 31, 2015. This contest is open to anyone around the world 13 years old or older. Entries can be submitted once per day per email address. The more entries you have, the more your chances of winning. Winners will be randomly chosen. Odds of winning vary based on the number of entries received and can be increased by coming back to enter every day and/or with different email addresses. Remember to check out all our other free contests. Good luck!
You don't want to miss our contests, right? So stay tuned and check out our site every now and then for more contests in the future. We have more cool gadgets, games, and accessories to give away! See you soon!