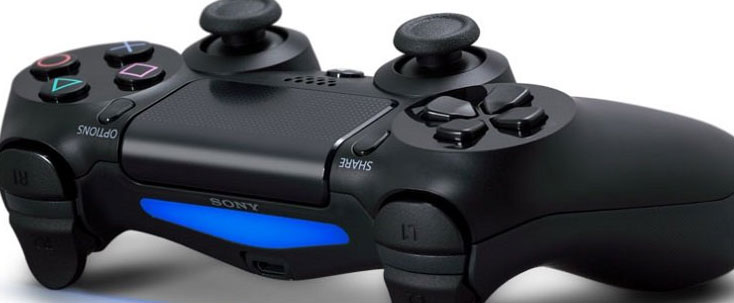 As everyone knows, the best way to take your video game experience to the next level is with the right controller. After all, this is your main connection to your game. Now, if you are in desperate need of a new controller but don't have the cash to make an investment, you have come to the right place. Here, you stand the chance to win a DualShock 4 Wireless Controller for PlayStation 4.
All you have to do is simply enter the competition below and wait for your name to be announced. First, let's take a look at some of the features that make this device such a highly prized controller.
Total Wireless Play: tired of wires getting in the way of the ultimate gaming experience? Well, this isn't something you will need to worry about anymore. Thanks to the Bluetooth features, you can have more freedom while playing.
Excellent Control: with video games, it is all about control, and this is where this controller really shines. See, the shape and feel of the trigger buttons and analog sticks ensure that it is a breeze to have constant control over your game.
Improved Accuracy: the analog sticks and trigger buttons have also been refined to afford you better sensitivity. Due to this, even the slightest movement will be easily transmitted into the game, giving you a competitive edge every time.
Motion Sensor Enabled: a built-in gyroscope and accelerometer are able to detect your movements. Therefore, you can interact with the gameplay easily, making your experience a lot more interactive.
All-New Experience: The built-in speaker, light bar, and touchpad mean that you are now able to interact with the game in a whole new way. This makes every game you play that much more real and exciting.
Stereo Jack: do you prefer listening to your games through headphones? That's not a problem with the 3.5mm audio jack that allows you to plug in your headphones and have your own, personal audio experience.
New Sharing Features: these days, one of the biggest perks of playing video games is being able to share the gameplay. Well, this just got a whole lot easier with this controller. There is a built-in share button that allows you to quickly and easily share your progress.
Now that you know what to expect with this awesome controller, let's see what you need to do to win it. Luckily for you, entering this competition is a breeze. You simply have to fill out your details in the fields at the bottom of the page and then send it in. The competition begins on March 1st, 2019 and ends on April 30th, 2019.
You can apply for this contest as many times as you want. However, if you like to send in more than one entry each day, you need to use a separate email address. This competition is only open to those above the age of thirteen. Good luck!