In light of our previous praise of The Elder Scrolls V: Skyrim and the accolades from dozens of other outlets, it goes without saying that Skyrim is an outstanding game. With such a hit on their hands, some game developers might call it a day and move on to their next project. Bethesda — thank the Nord gods — is not one of those developers. Bethesda keeps adding to the already-expansive and mesmerizing world of Skyrim, first with Dawnguard DLC (review), then a little more with the Hearthfire DLC (review) and now with Dragonborn. But is Dragonborn good? Is it worth buying? In short, yes. The third installment of DLC for The Elder Scrolls V: Skyrim is quite simply a must have.
Dragonborn panders to every Skyrim owner who likes to spend his or her free time roaming Tamriel, and also to owners of The Elder Scrolls III: Morrowind. According to my research, the addition of Solstheim is actually a throwback to Morrowind. I started playing The Elder Scrolls series with Skyrim, so I have nothing to compare the current Solstheim to, though I have to say that the effort to really tie together The Elder Scrolls' world is impressive.
While Dawnguard added a new storyline and new dungeons to an already-existing map, Dragonborn toes the line of being its own game. For this DLC, Bethesda added not just a storyline but an entire island (Solstheim), complete with new landscapes and races of creatures both friend and foe. There's even a mystical world contained in books! The Dragonborn storyline is integrated into the core Skyrim story by requiring players to advance to a certain point in the Skyrim story before Dragonborn is "triggered," so if you were concerned about this DLC feeling disconnected to the main game, you can cast that worry aside. Basically, once you reach a certain point in the main questline, you'll be ambushed by Cultists, who follow Miraak (the "original" Dragonborn and antagonist of the Dragonborn questline) and annoyingly claim that your character is the "false Dragonborn."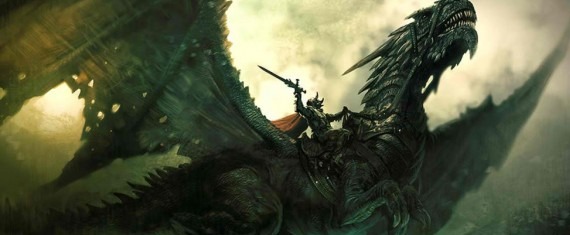 Actually, when I triggered the Dragonborn storyline, I had just fast traveled into Riverwood, and (I'm not exaggerating) I got ambushed by Dragonborn Cultists, a group of "Traveler" Vampires, a generic thief and an Ancient Dragon… all at once. So, world of Skyrim all comes together in a way that seems congruent with Murphy's Law.
The change in scenery and enemies adds depth to Skyrim and helps keep those who have traversed every possible inch of Tamriel interested in the game. That seems to be one the strongest point with Skyrim and all its DLCs, the team behind it are masters at creating a world so deep you want to spend hours upon hours exploring to find all sorts of little things to discover. For example, I liked how they tied together NPCs across the game from Skyrim to Solstheim. In the first Solstheim city you arrive in, one of the first people you meet is the brother of a Thieves Guild member. Another amusing surprise I found was when I delved into my first Riekling (probably need a picture of one) dungeon. After several caves of looting, I found a huge pile of books. Actually, it was a pile of copies of the same book… The Lusty Argonian Maid. I found the Riekling stash of Skyim Smut.
As I said before, part of the expansion includes the mystical world of Apocrypha that is contained within these special books you find across Solstheim. The landscape contained within is simply amazing. I could easily gush about the world built out of books, but I will let you explore that one for yourselves. I will say this, though: in that world, you will have your first chance to ride and control a dragon.
The only criticism I have for Dragonborn (and actually, it isn't exactly Dragonborn, it's all of Skyrim) is that while they introduce several more named dragons, they didn't really explain their significance. Sure, you can read a little about them on the Skyrim Wikis, but I'd really like to hear more of their story in game, otherwise what is the point of naming them? Without giving away spoilers, there's a battle where a few named dragons appears and immediately get killed. Why bother naming them then?
I know this is a round-a-bout way of saying it, but if you were to ask if you should buy Dragonborn, my answer would be an over-enthusiastic YES.
Score: 9.5
– Amber Taylor
Platform reviewed: PlayStation 3