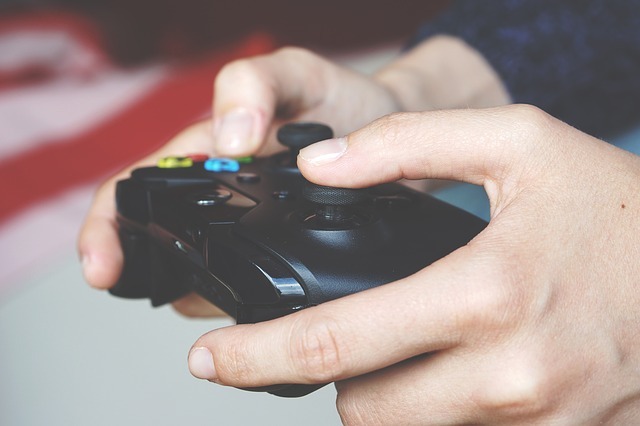 Everyone likes to have some entertainment in life. Some like outdoors and some like to just sit on the couch and watch TV, but there are some who entertain themselves by playing games on PCs. And thus, to enhance the entertainment quality here are some gaming essentials which ever PC gamer should have.
These gaming essentials will help you to enhance your gaming experience and will help you enjoy the game more efficiently.
If you are a gamer you must surely have one controller. Controller enhances your gaming experience. it works as keyboard, mouse as well as like a joystick. There is a wide variety of gaming controllers available in the market. The best ones are of Xbox, PlayStation and Razer.
I know it might sound useless but if you are not able to move your mouse properly it might ruin your whole gaming experience. A mouse-pad will help in creating less friction and getting more control over the mouse. It enhances the use of mouse as well.
It is also important that with a good gaming experience you even make yourself feel comfortable. It is but obvious that once we start to play any video game we get glued to it but this may have a bad effect on your arm. For this you need to buy a pillow which will help you in arm-rest and will help you maintain a good posture. Ergonomic gear do includes a lot of stuff and all these will be good investment for those who work or play video games for longer hours.
If you play every-day without fail then it is even important to keep the devices clean and dust-free and for that you surely need a brush. You can use it to clean the dust from your keyboard and even CPU for that matter.
The place which your brush cannot clean can be clean by using dust management tools. You might think that it is like vacuum and might create static on your keyboard but that is not true; these dust management tool help you to blow the dust and is useful for cleaning delicate areas where you are not able to use a brush.
A game is not very interesting if it doesn't have good sound effects and to enhance those sounds it is very important to have a high quality the speakers. Having a high quality speaker will make your good game experience into best gaming experience.
If you don't want everyone to get disturbed with the game sound then you can surely buy headphones. It will give you the same effect which a high quality speaker will give.
It increases your gaming experience by increasing your resolution and graphics of images in the game. it make the game more beautiful.
It is similar to Fraps. To get a good gaming resolution and graphics this will be very helpful.  It will again make your gaming experience much better.
It is every PC enthusiast thing to test, build, analyze, and monitor your game. It helps you to tell the temperature of the PC and gives all the information you need to know about your PC. It helps you in monitoring and recording your frequency and FPS data. It even suggests update which is required to for your rig. It will help you in getting a smooth gaming experience.
It might happen that your PC might shut down or may give you some trouble. It might happen your game progress might get stopped or might get vanished. Hence, evernote which is an online file storing system helps you in retrieving the progress.
It not compulsory that you own all these gaming essentials but having those will surely help you to the best and amazing gaming experience.
Check latest offers at titanbet bonus code