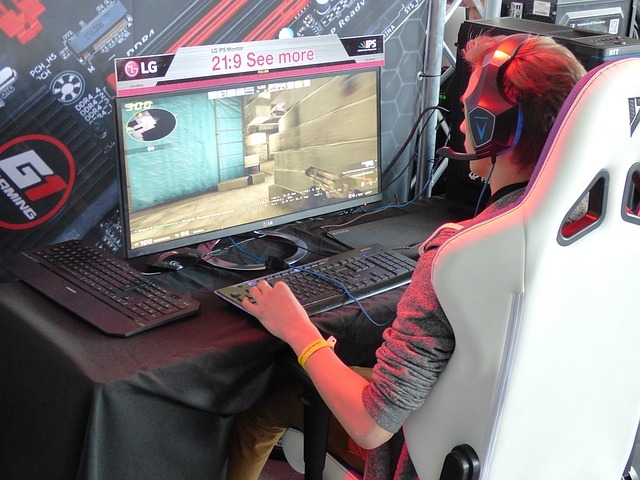 Gaming freaks require very fine sound quality while gaming. Obviously, they wouldn't want their favorite character to be killed because of the missing shot delivered by the sound source. While playing games, gamers prefer headphones than the speakers, as they provide them with better concentration and environment. There are a lot of headphones present in the market but then, one always looks for the best ones. So here is the list of the best headphones that would fulfill your goal of ultimate gaming and make you the champion.
These over-ear headphones with closed back enclosure help you to create a better gaming environment at an affordable price. The wireless headphones are a perfect example of delivering sheer performance with beauty. The headphones also come with the wires so that you can plug them in your phones to listen to music outside your gaming world. The headphones provide support for the Play station, X-Box and PC gaming. Unlike most of the headphones out there it has breathable pads that help you to go for the hourless gaming without any hindrances.  With the retractable mic and the ergonomic controls, it gives you a smooth gaming experience.
These headphones are a little expensive but then seeing the performance, you won't mind that much. Apart from gaming, these wireless headphones also provide you with a great experience with the music and movies. With a base station having a pretty low latency, they provide you with a better sound environment indoors than any other headphones. Moreover, the sound quality of the headphones is amazing that makes you hear each sound separately. These headphones don't have a wired variant that would make it difficult to connect with consoles. Although with the help of the little hacks you would be able to get in the X box and the play station in the PC mode.
Beach Stealth 700 by Turtle
These headphones have a Bluetooth compatibility, features noise cancellation and have all the reasons that would make you buy them. With the superior sound quality, they work better with the surround sound settings. This headphone has a plastic body and supports the noise cancellation very well. Apart from this, it comes with the USB dongle which has an optical input. This can help you to connect to all the gaming consoles that you want. The headphone can also be used to use the Turtle Beach audio hub that has an equalizer so that you can set the headphones according to your requirement.
Logitech has been great with this headphone as it has a quality sound along with the looks. The headphones can be used outdoors as it has a good support for both the indoors and outdoors support. With the mic attached, the headphones are excellent for the chat gaming. Moreover, the headphones come with the USB adapter that can be used for the PC and also the cable that can be connected to the phone for listening to the music.