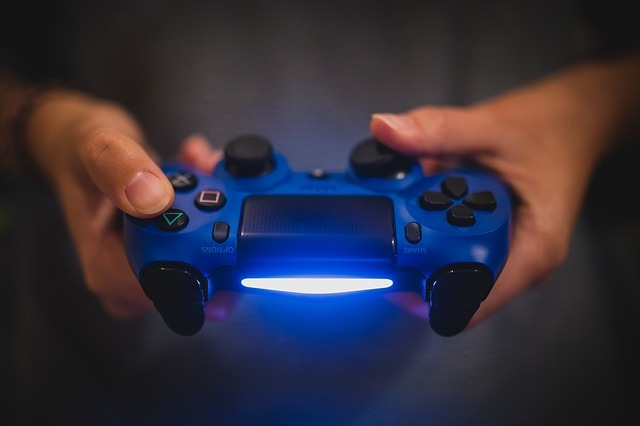 PlayStation, as the name goes, is fundamentally a platform to show-off your gaming skills. It supports the blockbuster games and you can sink into passionate gaming. In 2018 gaming has been revolutionized with unrealistic animation and enriched plots. We will provide you a list of best games on PS4 those became a sensation on the gaming platform.
GTA V
Rockstar brings you the all-time greatest open world game with unimaginable innovation and three major characters with a different perspective. Mostly it is about heists and undercover missions with incredible plot twists. Rest there are multiple side missions like car racing, vigilante, golf tournament, etc. Free Roam can get hilarious and entertaining.
Assassin's Creed Origins
The name is enough to excite gamers, the latest marvel from Ubisoft, Assassins Creed Origins takes you to a historical journey you ought to know. The theme is placed in ancient Egypt and is connected to the Original Assassins Creed Bayek. This has produced a new formula for RPG and delivers an exquisite experience.
Horizon: Zero Dawn
Horizon is quite an ironical name as the game is build up in a manner where Sci-fi meets the horizon of the Prehistoric apocalypse. Another RPG with dramatic actions. Aloy is the protagonist who hunts down robotic dinosaurs and scraps them. The graphics and landscapes are beautiful and can be explored being a huge open world game.
Resident Evil 7: Biohazard
Horror games are indeed a fantasy every gamer wants to experience. Resident Evil which was losing its high-end performance in later franchises is back with a bang. A game horrific enough to give you chills yet filled with action and thrilling plot. Virtual survival skills will be tasted here with zombies chasing you from the shadows. PlayStation 4 also offers VR for this game with HDR graphics.
Uncharted 4: A Thief's End
This game is fresh on the charts and its one of the best adventure games in the history of gaming. The sequel to the Uncharted series offers you an engaging story is actually the last part of Naughty Dog's classic. The game has 4K HDR graphics with 30-fps support. The production cost of the games is surging but it will offer you a journey that will be a memory you want to nurture with.
The rise of the Tomb Raider
Lara Croft never fails to amaze us and it has been 20 years since its first ever release. This is the story of Lara's past and from where she stood to become an adventurer and tomb raider. The game is open world and scattered with tombs. Action and adventure are blended to captivate your thoughts. The bonus is 4K graphics with VR support exclusively available for PS4 users.
Destiny 2
Destiny was a massive hit, but its sequel blew off the statistics. If you are into online gaming then this is the right game for you. Remarkable online platform with different modes and also an incredible single-player story arc. The addictive gameplay and virtual encounters are surely engaging. In addition, 4K HDR with 30 fps is available even in online mode.
FIFA 18
The worlds largest football/soccer game which amuses us every time with a better and bigger release. FIFA 18 is by far the best in the genre with new flavors to it. Aside from the manager's mode, there is a cinematic story mode which allows you to understand the conquering life of footballers. The better skills you have the faster you can upgrade players with multiple and new modes.
Battlefield 1
Here is a game by DICE which will take you to the harsh realities of World War 1. Battlefield lost its gleam in the past few years but this original franchise is back with a promise. The single-player mode with different story arcs all intertwined is highly entertaining. Cruel as reality gets this game can be touching sometimes. The urge for survival and hardcore action with strategy is to the point.
So, if you have a PS4 and yet to decide where to start your gaming, these are the finest series out there, overwhelming and captivating to the core. Now gear up yourself and start showing your gaming skills with the best games in the list above.
Check latest virgin promo code