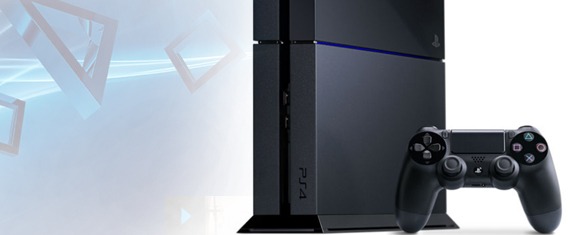 The pre-order craze at Amazon has tapered off a bit for the PS4 and Xbox One, but the pace of that tapering off appears to be in Microsoft's favor. A quick review of Amazon's Video Game store
shows that PS4 pre-orders are showing sharp declines, while Xbox One pre-orders are essentially treading water. Meanwhile, games and accessories for both consoles are on the rise, presumably going to gamers who have already pre-ordered a PS4 or Xbox One and want to add items to their holiday bounty.
As of this writing, rankings of Amazon's most popular items show almost all PS4 SKUs dropping multiple positions. The PS4 Standard Edition
has dropped in rank from 3rd to 5th place, the PS4 Battlefield 4 bundle
has dropped from 5th to 12th, the PS4 Watch Dogs bundle
has decreased from 4th to 7th, and the PS4 Knack bundle
has dropped out of the top 100 altogether (down to 121st). The PS4 Killzone bundle
shows a green arrow to indicate its pre-orders are rising, but based on earlier rankings it's actually gone from 8th to 21st, so the green arrow is likely an erroneous graphic. Meanwhile, the Xbox One has dropped from its top ranking to second place, a modest decline that it could feasibly recover once the rush for Borderlands DLC subsides.
Note that these PS4 bundles are currently the only way to guarantee you'll get one of Sony's consoles on the actual PS4 release date. Microsoft's Xbox One Day One Edition
is still available at Amazon, in spite of a confirmation from Microsoft about actual quantities and concerns from retailers that the Xbox One may have very limited supply at launch.
To call the tale of PS4 pre-orders vs. Xbox One a seesaw battle would be putting it mildly. But in the world of passionate fanboys (and fangirls), emotions were bound to run high and lead to highs and lows for both systems in the days during and after E3. Following Sony's warmly received E3 press conference, gamers went crazy for the PS4's $399 price, snapping up pre-orders from retailers and Amazon alike at a rapid clip. In fact, a reporter from Forbes and one analyst said PS4 pre-orders on Amazon and at GameStop were outselling Xbox One pre-orders by a two-to-one margin.
Things changed considerably once Microsoft reversed its Xbox One DRM and used-game policies, as Xbox One pre-orders raced to the top spot on Amazon, beating out the PS4 for the e-tailer's top pre-ordered console. The Xbox One still holds the top spot for recent pre-order sales trends, but Sony still holds a notable lead in its overall pre-order sales volume. This is partially due to the aforementioned PS4 bundles — the Battlefield bundle
, Killzone bundle
, Watch Dogs bundle
and Knack bundle
— whereas the Xbox One has only one flavor on Amazon, the Day One edition
.