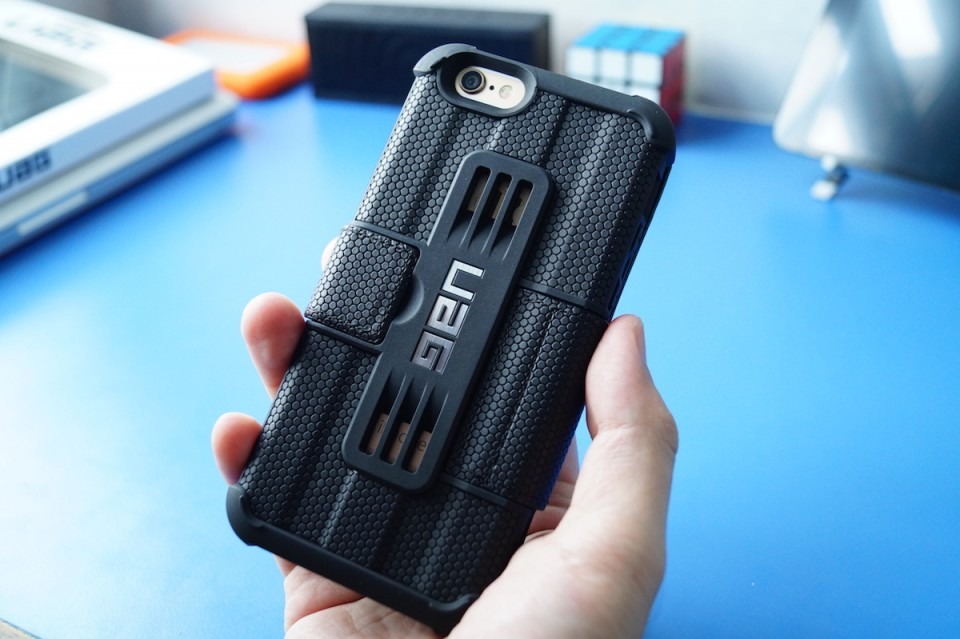 Anyone who's ever owned an iPad or iPhone knows how expensive these are so protecting them should be a priority. No one makes robust protective cases for these devices like Urban Amor Gear. With this brand, you can get reliable, military grade protection for your precious iPad Air or iPhone 6. Military gear does not mean that the casing will look dull but the technology used to construct this product makes customization easy. You can get the Urban Armor Gear Case for iPad Air 2 in military black to more colorful colors like red while the Folio for iPhone 6 comes in wider range of colors.
Design and Features
Urban Armor Gear used a unique design that blends rubberized binding with a with a feather-light honeycomb structured core. This design makes the case hard enough to pass military drop-test standards. Both the cases are well made and nicely designed with perfect protection for the phone and the buttons.
UAG's special patented Frogskin Technology is a rubberized material that assures grip in all weather. The design is low profile and not bulky so it can slip into your pocket quite easily. In addition to the impact resistant core, it also offers easy access to touch screen and ports. An engineered bezel on the front deflects flash interference when you are taking photos. The cover ensures 360-degree protection with the crystal clear High definition screen guard. You have 360-degree protection from abrasions. The Urban Armor Gear Case for iPad Air 2 cost $49.5 and the Scout Folio Case For Iphone 6 costs $39.95. The price is reasonable considering for the kind of protection this product offers.
Who is it For?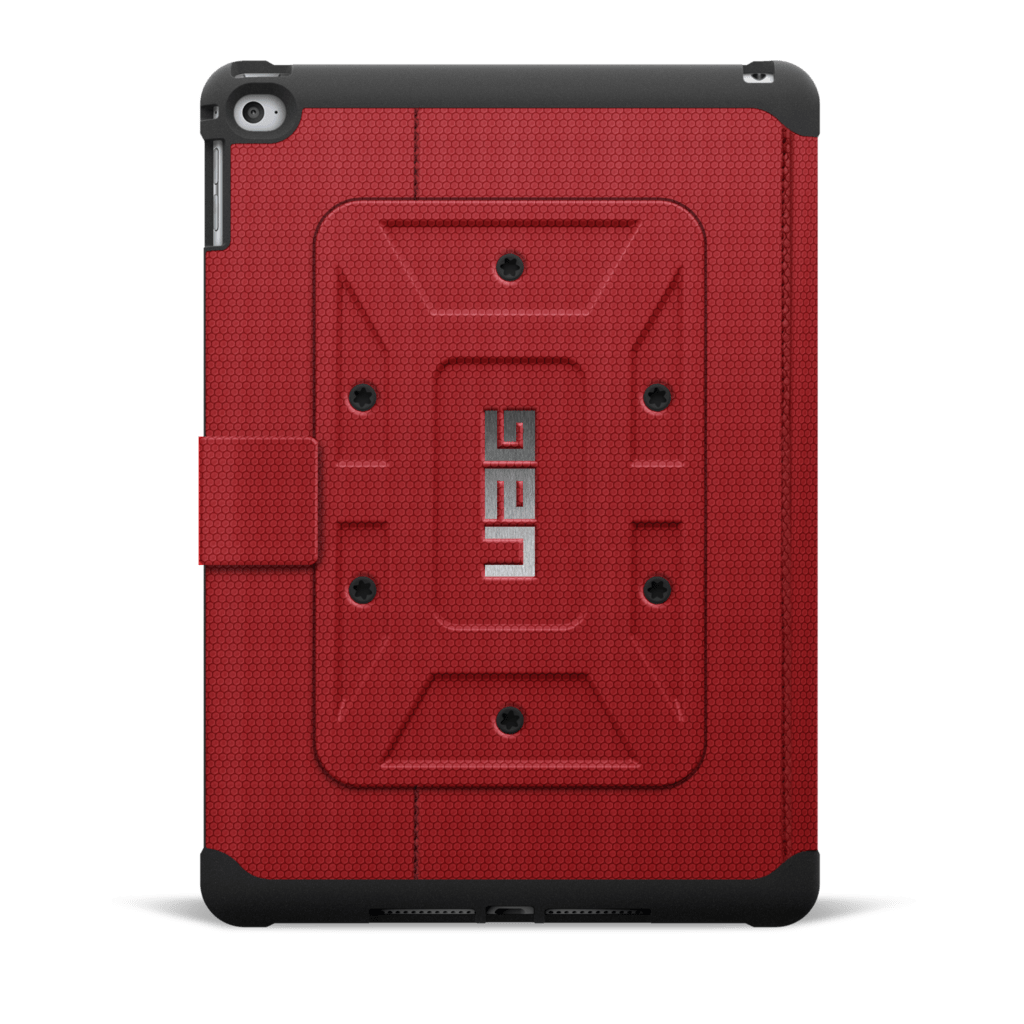 These are ideal products for iPad and iPhone users who love to give their gadgets ample protection, even if they have to go as far as getting military grade protection. It is also useful to people who are habitually clumsy, even with sensitive electronic devices. It also comes in handy if you are going to engage in rigorous activity while using your iPad or iPhone.
Pros and Cons
The military ruggedness does not guarantee prevention of cosmetic damage. Replacing your iPad screen can set you back so the "no protection for the screen" clause in the specifications is disappointing. You would actually be better off buying a new iPad than trying to fix the screen. Habitually clumsy people can minimize having to pay excess on their insurance on devices they break if they take the precaution of using the Urban Armor Gear Case for iPad Air 2 or the Scout Folio Case For iPhone 6.
The Urban Armor Gear Case for iPad Air 2 might be an accessory but it is too drab to be considered suitable for people who are style conscious. The folio case also feels a little bland. When you consider the kind of protection these cases offers, price should not be an issue.
Verdict
For those who have enjoyed all rugged cases from UAG but wished to have better protection for the screen, these cases are the perfect answers.