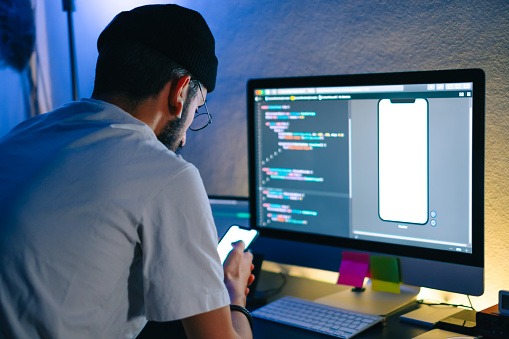 One of the most common past times are playing video games. Everyone has their own preferred genre, console, and even the type of controller they use. However, gaming is far from a mere hobby; it can be a very lucrative career. Have you ever wondered what goes into making a video game what it is? All the kinks and unique functions? Getting a career in game development can shine light on that information. However, keep in mind that there's different processes that goes into this career. If you're looking to get a career in the field, then sit back and get ready to learn the mechanics of game development.
What Does a Game Developer Do?
Although it's enticing to jump right into the field, this isn't a career you can complete as quick as possible. You need to know all sorts of skills, like coding, math, designing the maps and levels, coming up with an enticing story, and creating memorable characters. In fact, you'd be surprised to know that there are sub-categories of developers that dedicate their skills to just one of these factors.
You need to be 100 percent sure where you want to be in game design. Furthermore, you also need to be certain about the genre of games you want to create. This is something many articles and how-to guides regarding this topic doesn't tell you. Do you see yourself creating first-person shooters? Are you interested in coming up with unique RPG mechanics? These are the questions you must ask yourself before going any further.
The Education Requirements
Game development is a complex and time-consuming career. It's why most games take at least three to five years to complete on average. Those who go into this type of work must be well-equipped with the knowledge and skills necessary. The first step is to obtain at least a bachelor's degree in one of the following fields:
Graphic design
Interactive media
Animation
Game design
Art
These degrees tackle different aspects and have different curriculums. If you're looking for either a general position or a senior-level position, you might have to aim for a master's degree or have multiple. Pursuing a master's or multiple degrees at once costs a lot of money. However, you don't necessarily have to pay anything if you research scholarships for college students. Scholarships allow students to access the educational resources they need to succeed in their career.
These days, it's very easy to get a scholarship as all you need to do is go on an online search and application platform. These platforms give students the opportunity to find the perfect scholarship that suits their educational needs. However, note that you need to be diligent when you get this scholarship. Consistent failing grades can penalize you with the worst one including having it revoked. Furthermore, not every scholarship is the same; there are some that only cover about half the cost of your degree program. Make sure to take as long as you need to weigh your options.
Build Your Game Design Portfolio
Education aside, many game development companies want people who can back up what they say. There's no better way to prove you're the best than by diversifying your portfolio. Before getting into an actual career, it's always best to get your fair share of experience in the field. You can start your own side project and hire a team to help out. This will show employers you've worked others on games before, and teamwork is critical in game development.
You'll also want to provide a playable demo, or the full project if you want to test out. Your portfolio should also show your handiwork with programs, like Java, C++ and implementing artificial intelligence. It's recommended you have at least a year or two worth of experience before applying. On the other hand, you can easily get the experience you need by starting off with an entry-level position first.