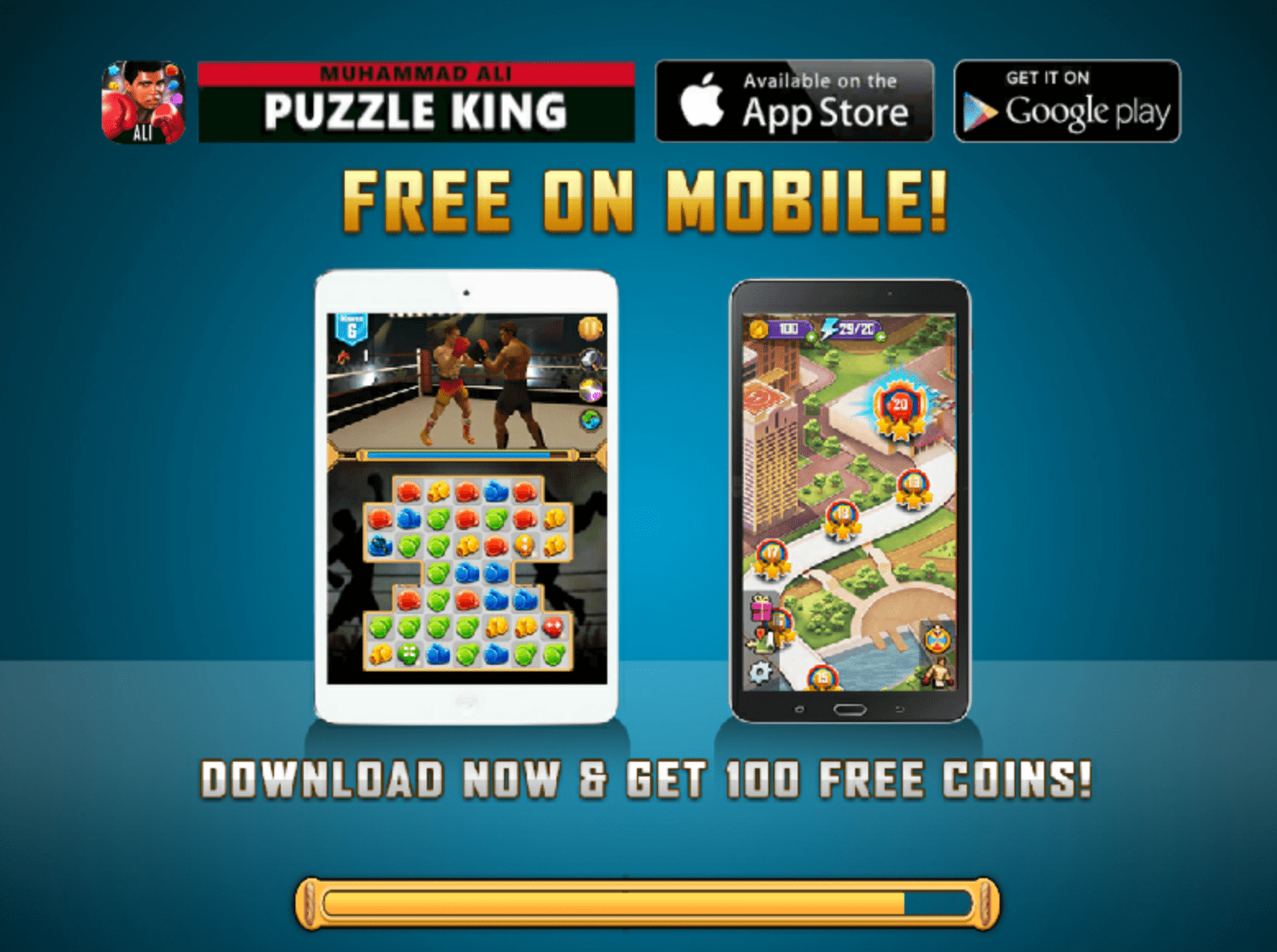 Cassius Clay, Cassius X, and Muhammad Ali all refer to one person: The People's Champion. The iconic heavyweight boxer now has his own game. Muhammad Ali: Puzzle King is a 3D fighting game that relies on keen thinking instead of button mashing. It's fun, addictive, and unlike any other boxing game we've seen.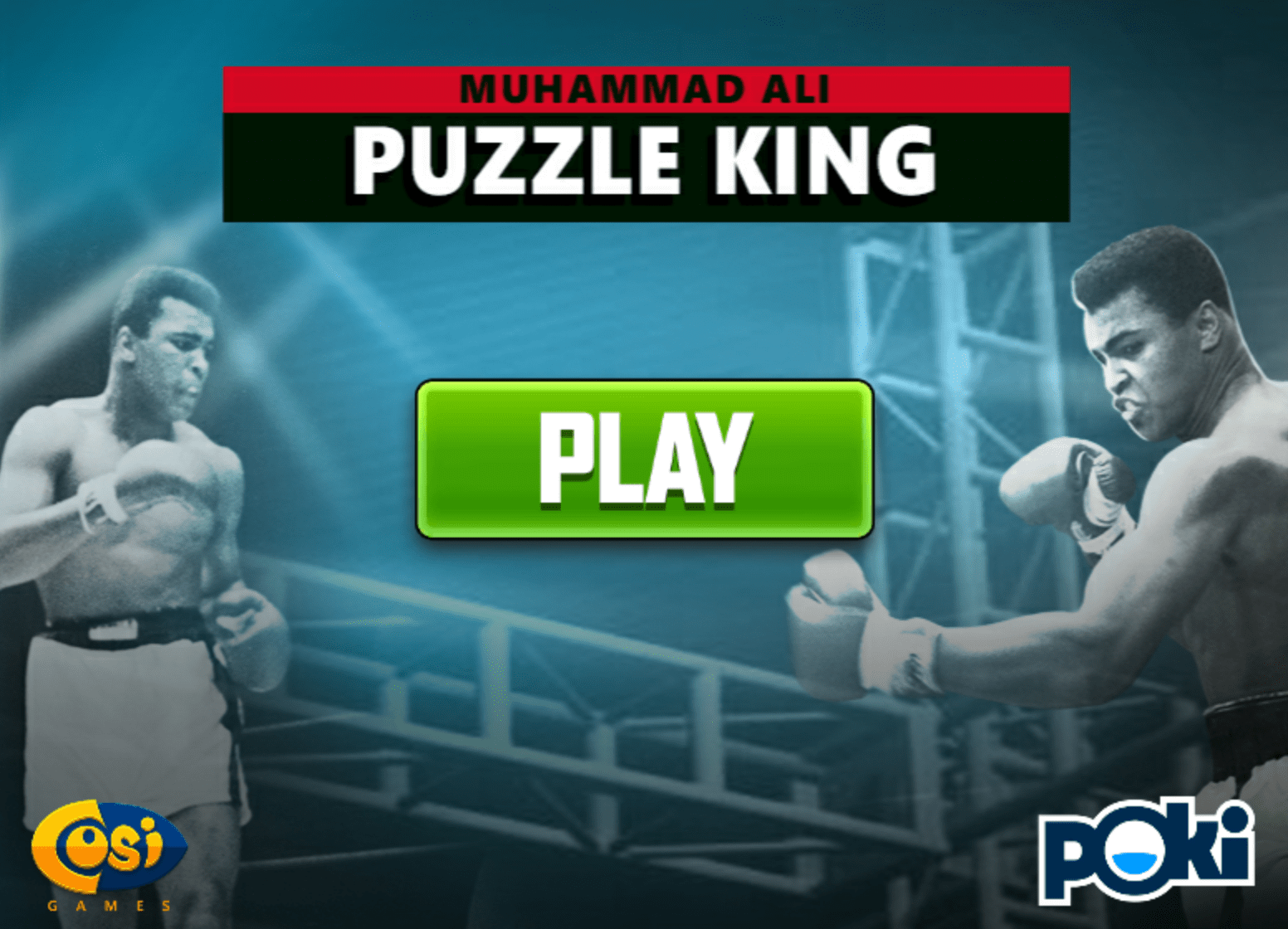 Don't let the title fool you; Muhammad Ali: Puzzle King is essentially a Match-3 game. Instead of just dealing with abstract shapes or candies, you will strive to connect matching boxing gloves. The goal isn't to rack up points. In this game, your mission is to deliver a knockout blow.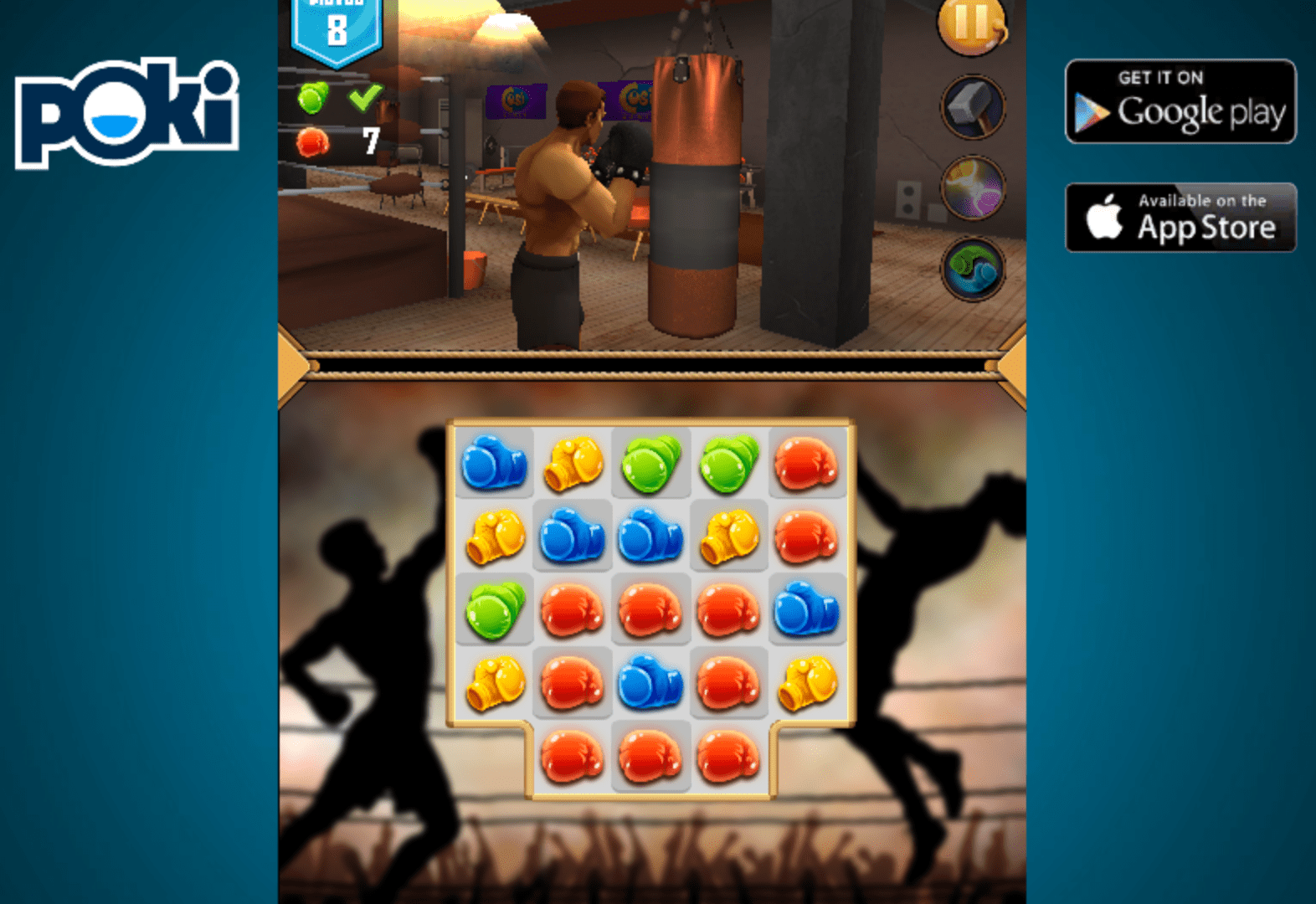 The more boxing gloves you link, the harder Ali will punch. High-scoring moves result in a flurry of powerful strikes. The Match-3 and fighting action are completely intertwined. In Muhammad Ali: Puzzle King, one aspect doesn't exist without the other. This brings two types of gamers together: puzzle-solvers and fighting fans. It's an interesting combination that appears to be working well, as fan reviews have been overwhelmingly positive.
The storyline in Muhammad Ali: Puzzle King is linear, but you can go back to any previous level at any time. After playing for a few minutes, the game will actually suggest that you revisit easier levels. This is absolutely essential for earning a gold star in every stage. After all, this is a browser/mobile game—the replay value lies within earning every reward in every level. If you're not a completist, you'll probably play through most of the stages relatively quickly. However, the gold and silver rewards will make the advanced levels much easier to beat.
In regards to rewards, there's a vast amount of upgrades to acquire. Ali can fight in 19 different pairs of gloves, 20 shorts, and 20 boots. All of the wardrobe items are available separately, resulting in thousands of potential fighting outfits. The sheer volume of style choices is great for fashion-savvy girl gamers and picky guys. The more essential upgrades include 5 fighting moves: left jab, right cross, uppercut, hook, and body shot. Each move acts as a power-up during matches. If you train to have a strong uppercut, you can unleash "area bombs" to clear large sections of the puzzle. Clearing big groups is a surefire shortcut to victory.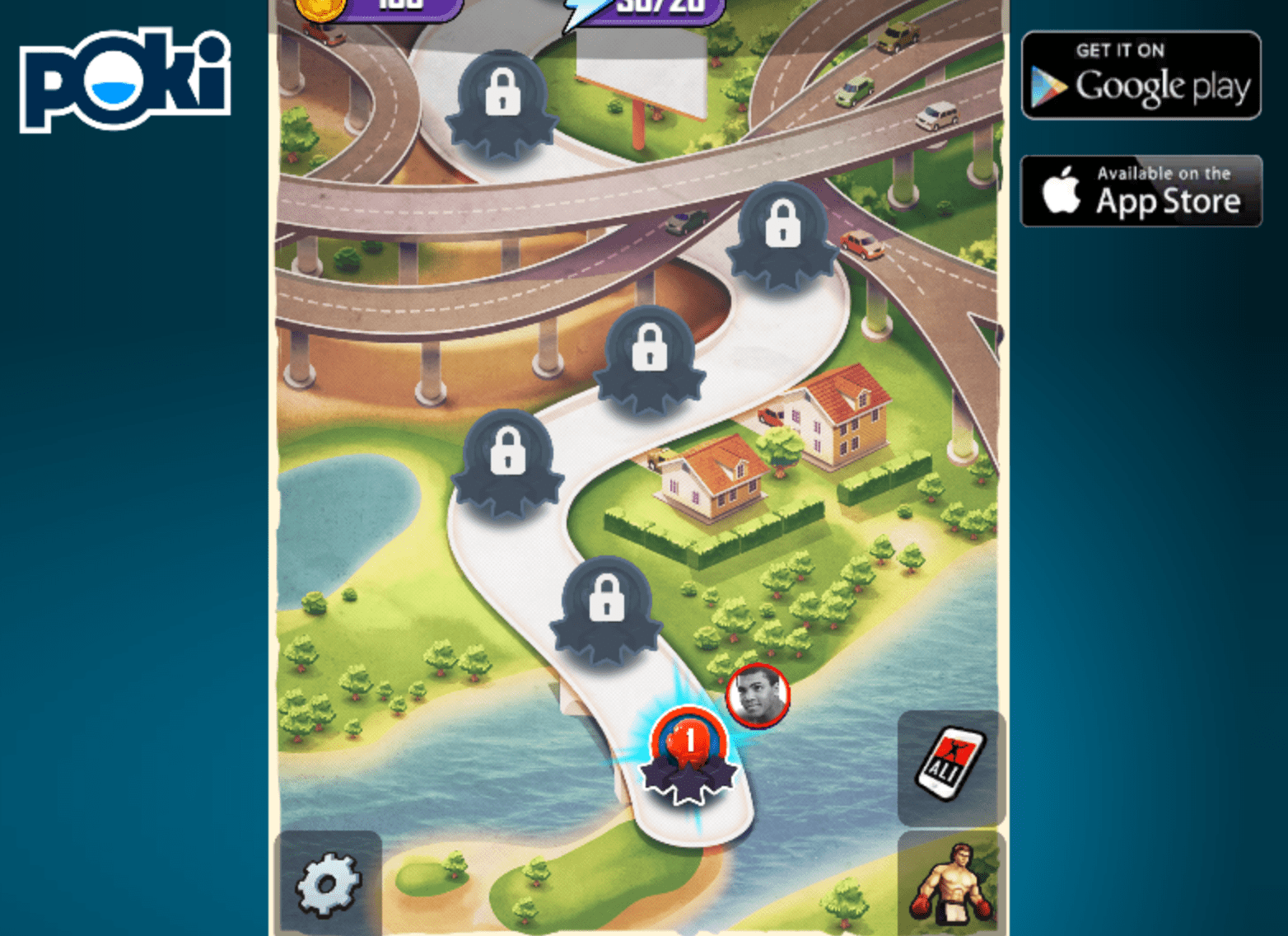 The visual and aural elements of Muhammad Ali: Puzzle King are also clear winners. The puzzle graphics are bright, easy on the eyes, and never lag. What's even more impressive is how smooth the 3D fighting graphics are. Whether they're jousting on a high-end PC or a mobile phone, boxers look crisp as the camera circles the ring smoothly. The sound effects are equally appealing, providing a mixture of fun puzzle sounds and brutal punching smacks. The background music is cool and quiet, resulting in a fitting mood for training and fighting, without becoming distracting.
If you're into Match-3 games, Muhammad Ali: Puzzle King won't disappoint. If you prefer button-mashing fighters, you might want to look elsewhere. This is a boxing-themed puzzle game that delivers in all corners of the ring.