We may no longer need to plunder land and build settlements. The comforts of modern life have taken care of all of that. Still, many gamers take joy in such exploits and it is easy to see why. Not only are such games immensely satisfying, they also require thinking, planning, and strategizing. This makes these games an intellectual challenge as well. If you are looking to conquer new lands then the Glor.io game may be right up your alley. It is an adventure game that allows you to gather your resources and build up your settlement and rise in rankings. Check out this in-depth review here:
The Graphics
Let's start off with the graphics because it is an interesting combination of features. At first glance, the layout and the graphics of the Glor.io game are overwhelmingly simple. In fact, you can just about see the top of your players head and their sword swinging forth, when you want it to. Besides that, there is a bevy of trees, farm animals, and various other elements. Although it may be basic, there aren't any real drawbacks to the graphics. This is because you can easily tell precisely what each and every object in the game is. As a result, you don't really feel that anything is lacking.
The Goal
There isn't really just one goal but rather a series of objectives that you need to meet. The more that you are able to create and produce, the higher up the ranks you move. In the beginning, it is fairly basic. You have to get food for yourself. You can do this by collecting eggs as well as killing the birds and pigs for nourishment. Planting crop beds is another option available to you.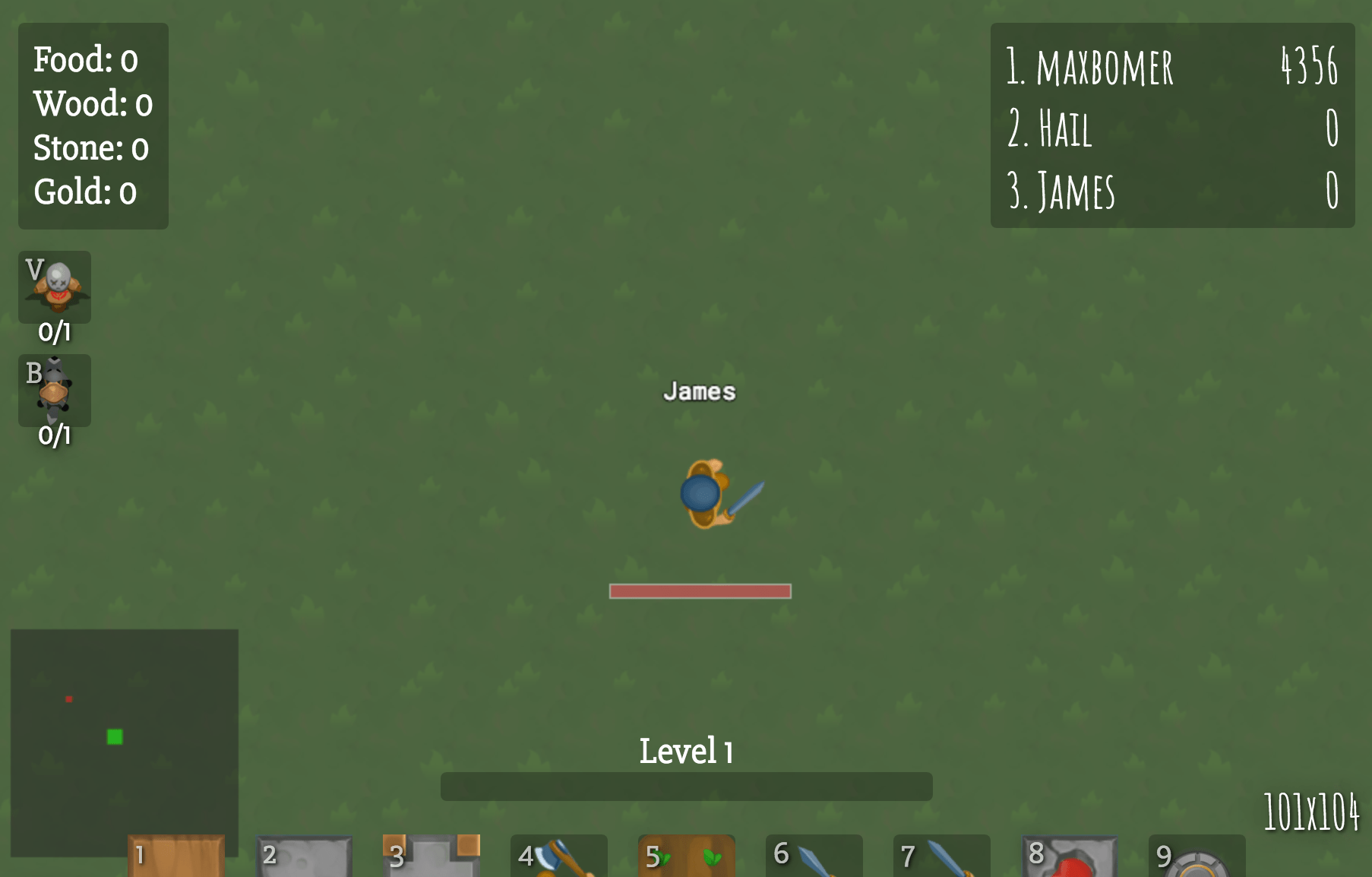 While the trees appear to be an impediment, they are actually not. Instead, you need to cut them down and collect the wood. This wood will be used to reach your ultimate goal. This is to get as much gold as you can. The greater the amount of gold that you have, the higher you can move up on the scoreboard. The wood that you collect will allow you to build towers. These towers are what you need to farm gold. You can also construct doors which will provide you with protection.
Now, you don't have to go it alone as there are people that you can use to help you out. You are allowed to create guards, peasants, and even mercenaries. It is a multiplayer game so you can have your friends get in on the fun too. You can create your very own clan with them.
At the same time, you also have your enemies. The two things that you have to really watch out for are wolves as well as other players. Coming face to face with them could mean your downfall.
Final Thoughts
If you could use only one word to sum up this game, it would be: Fun. It is a great exercise in terms of strategy as well as entertainment. It is also equally popular with people who are novices and more experienced gamers. You can easily spend a couple of hours exploring this game.