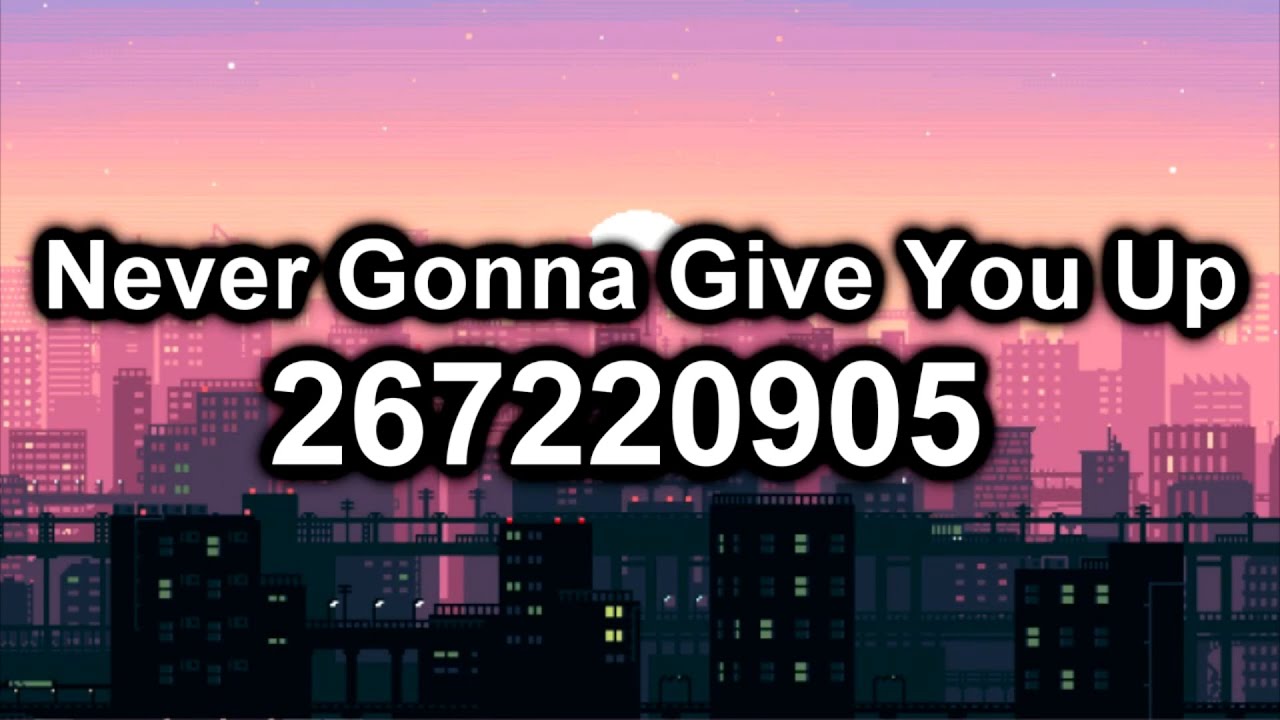 Roblox, the popular online game creation platform, allows players to immerse themselves in a world of creativity and imagination. One way to elevate your Roblox game's experience is by adding custom music using music codes.
Music codes are unique identifiers that represent specific songs, allowing you to incorporate your favorite tunes into your game.
In this comprehensive guide, we will walk you through the process of creating Roblox music codes and infusing your games with the perfect soundtrack.
Choosing the Right Music
Before diving into the technical aspects of creating music codes, it's essential to consider the kind of music you want for your game. First and foremost, ensure you comply with Roblox's guidelines for using music. Use only copyright-free music or obtain proper licenses for commercial tracks.
To select the ideal music, think about your game's theme, atmosphere, and overall vibe. Whether you need upbeat music for an action-packed adventure or serene melodies for a relaxing environment, the right music can greatly enhance your players' experience.
Obtaining Music IDs
In Roblox, each piece of music is identified by a unique Music ID. To find Music IDs for songs available on the Roblox platform, follow these steps:
Go to the Roblox website and log in to your account.
Visit the "Audio" section in the Create tab.
Browse the vast collection of songs available, or use the search bar to find specific tracks.
Once you've found a suitable track, click on it to view its details, including the Music ID.
If you wish to use external tracks not available on Roblox, you can find Music IDs on various third-party websites like gamecodegenius.com. However, ensure you have the necessary rights to use these tracks in your game.
Creating Music Codes in Roblox Studio
Now that you have the Music ID, it's time to implement it into your game using Roblox Studio, the platform's game development environment.
Open Roblox Studio and access your game.
Add a radio, sound, or script component to your game to play the music.
If using a sound component, insert the Music ID into the "SoundId" property.
If using a script component, use the "PlaySound" function with the Music ID as the argument.
Implementing Advanced Features
Roblox Studio allows you to add advanced features to your custom music implementation. Consider incorporating the following:
Looping: To have the music play continuously, enable the "Looped" property for the sound component or use a loop function in the script.
Volume and Pitch Control: Adjust the volume and pitch of the music to suit the game's requirements. Higher pitch can create a sense of urgency, while lower volume can set a relaxed tone.
Pausing and Stopping: Implement script commands or in-game triggers to pause, stop, or change the music during specific game events.
Testing the Music Codes
After implementing the music codes, thoroughly playtest your game to ensure the music functions as intended. Pay attention to timing, transitions, and whether the music complements the gameplay. If any issues arise, revisit the script or sound components to troubleshoot and fine-tune the music implementation.
Uploading and Sharing the Game
Once you are satisfied with the music integration, save your game in Roblox Studio. To share it with the Roblox community, upload it to the Roblox platform. Share the game link with friends, social media, or Roblox groups to gather feedback from players.
Best Practices and Tips
As you create and share games with custom music, keep these best practices in mind:
Respect Copyright: Only use music that you have the rights to use in your game. Avoid using copyrighted music without proper permissions.
Balance Music Volume: Ensure the music's volume doesn't overpower other in-game sounds or dialogue.
Player Feedback: Welcome feedback from players regarding the music. It can provide valuable insights for further improvements.
Advanced Music Code Techniques (Optional)
For seasoned game developers, consider exploring more advanced music code techniques, such as:
Custom Sound Effects: Record and use custom sound effects to create unique audio experiences.
Dynamic Music: Design music that changes based on player interactions, game events, or environmental conditions.
Multiple Tracks: Implement different music tracks for various game scenarios, such as day and night themes.
Conclusion
Custom music codes can significantly elevate the immersion and enjoyment of your Roblox games. By carefully selecting appropriate music, implementing Music IDs, and incorporating advanced features, you can create a memorable gaming experience for your players. Remember to adhere to copyright guidelines, seek feedback from players, and continuously improve your games to deliver the best possible music experience.
Whether you're a beginner or an experienced developer, the art of adding music to your Roblox games will enhance your creations and leave a lasting impression on your players. Embrace your creativity, experiment with different styles, and let the power of music take your Roblox games to new heights. Happy creating!
Also Read – How To Trade In Roblox