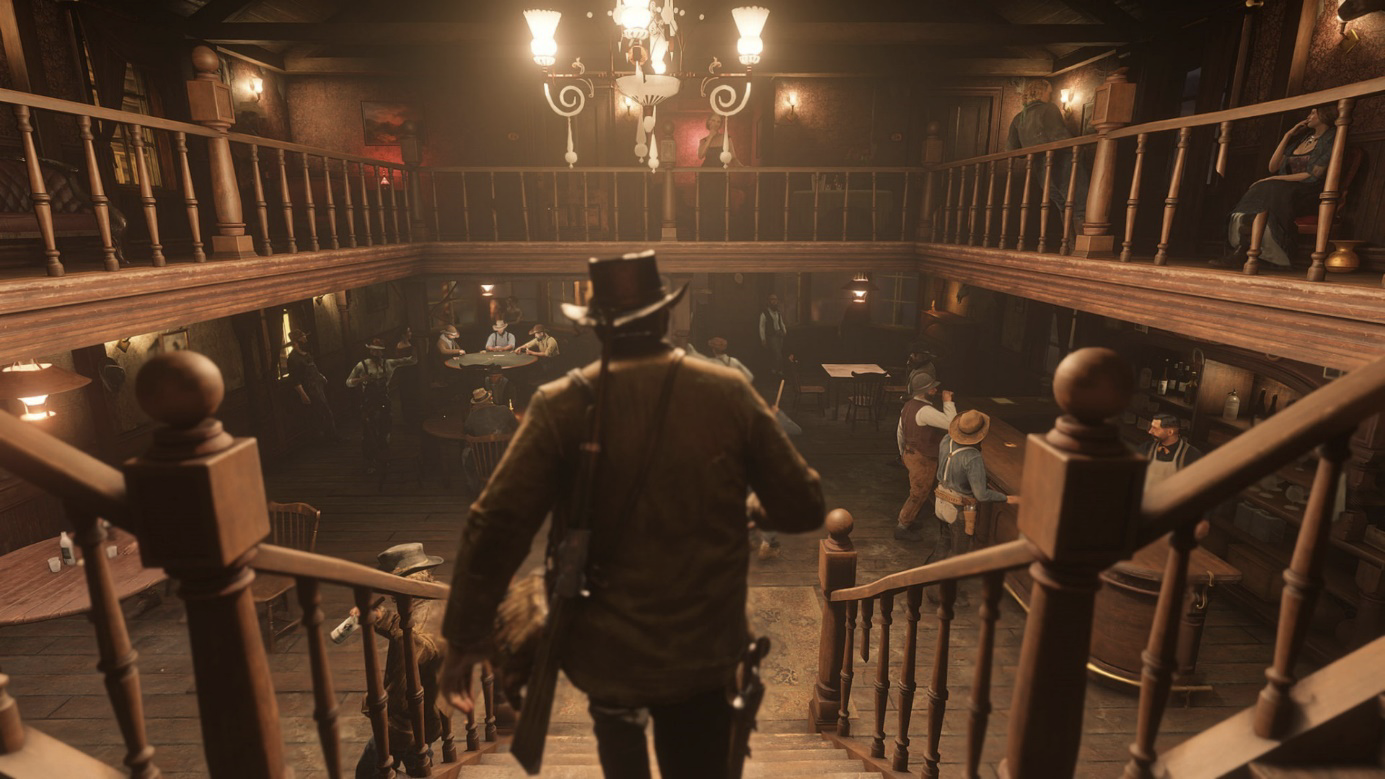 Minigames have been an industry staple since the early days of gaming in the 1980s. Subgames give players a welcome respite from all the fighting of a high-octane action entry, if not add an extra layer to the overarching narrative of an immersive RPG.
While not all minigames come equal – and some are plain silly or tediously repetitive – the cream of the crop can be so fun as to overshadow other gameplay aspects. Plus, they often make for great role-playing material. So, let's dive into some of the coolest minigames sprinkled within popular RPGs.
Orlog
Assassin's Creed Valhalla crafts a compelling Viking story. Spanning the stormy shores of the British Isles to the frozen territories of Scandinavia, this action RPG is as much about combat as open-world exploration. While no AC entry is akin to a historical lesson, there is much history going on behind this Viking legend.
Developers at Ubisoft Montreal also paid meticulous attention to the game's lore credibility. And this punctiliousness extends to the minigames included for added flavour. A quaint dice-based minigame, Orlog never existed in the Viking and Saxon world of the 9th century. Still, its creators drew from antique dice games and old Norse traditions to design it. Funnily enough, this subgame proved so popular it spawned an officially licensed board game.
Journey of the Prairie King
Stardew Valley gets you off to a fresh start in the country. This open-ended farming RPG has you restore the dilapidated farm of your late grandfather by growing seasonal crops and tending to livestock. Once done on your farmland, you can partake in various activities like cooking, fishing, and exploring mines. You might as well join your fellow townsfolk at The Stardrop Saloon to sip a beer or have fun on arcade machines.
One machine allows you to play a SmashTV-style top-down shooter called Journey of the Prairie King. Beating this minigame is all the more satisfactory for it rewards you with your very own arcade system. If you feel like winning over Abigail, one of the town's bachelorettes available to marry, honing your skills comes in handy as this minigame plays out during her 2-heart event.
Five Finger Fillet
Cleverly blending an absorbing storyline and engaging side missions scattered in an ever-evolving open-world map, Red Dead Redemption II is a gripping Western. This classic RPG puts you in the shoes of the outlaw Arthur Morgan, a gang member living by his own rules who roams around the cutthroat and lawless heartland of a fictionalised American frontier. And exploring the Old West implies taking high risks to reap hefty rewards. 
That's why Five Finger Fillet isn't for the faint-hearted. To play this minigame, Arthur must lay his hand flat on a table, outstretched. Using a knife, it's up to you to quickly stab between the fingers back and forth without causing injury. The higher the wager, the harder this test of courage becomes. But if you get any skilful at it, you might make a significant buck. Arthur Morgan can also strike it rich by playing other gambling activities like poker and blackjack at the saloon.
Club SEGA arcades
Published by SEGA, it is only fair the Like a Dragon franchise pays homage to the catalogue of the Japanese giant. Hence the SEGA gaming arcade that pops up in nearly every entry. In Yakuza: Like a Dragon, retro gamers can stop by the Club SEGA for a nostalgia-filled game of Fantasy Zone, Space Harrier, or Virtua Fighter 2. The iconic mobster series being known for its minigame galore, many more activities await around the karaoke parlours and underground gambling dens of the entertainment districts of Kamurochō and Sotenbori.
Players can also try their luck at pachinko slots to enjoy this Japanese take on a casino classic. Spinning the wheel in-game might even get them in the mood for more pokies fun. If so, gamers can switch to online platforms for free online slots. Many online casinos feature a filtering system allowing users to scroll through their extensive library. Thousands of slots by top-tier software developers cover an array of themes, from ancient mythology to fantasy. Besides, all games are compatible with mobile devices for a quick session on the go. 
Minigames spice up gameplay while breaking up a game's monotony. Better still, they usually yield players generous rewards. So, from past arcade classics to high-tension dice or card games, the minigames above definitely pack a ton of fun.