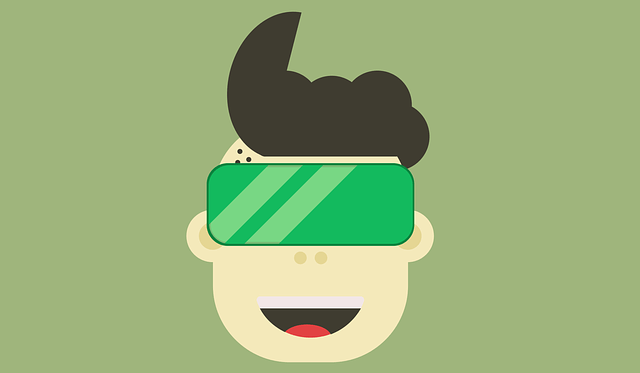 The oculus rift games which were launched in late March has released new lineup of games which are very exciting. Several games have been released after the launch. But, it is common that no one has time to play all the released game and so, here is the list of top 10 best oculus rift games which you must play.
Rick and Morty: Virtual Rick-ality
This is a virtual reality game which is developed by Owlchemy Labs and   published by Adult Swim Games. This Virtual Rick-ality game received a favorable review. It is a very interesting game but sometimes it becomes monotonous due to some of the tasks. Though you might face some issues while loading scenes even then the overall graphics of the game is good.
Robo Recall
Robo recall is a first person shooter game. It was released on March 1, 2017. You can use four types of weapons in this game and move with the help of teleporting which is operated by thumbstick. It cool ways to kill enemies and the feature that helps you to throw the bullets fired by the enemies back to them is amazing. This game earned quite good reviews. You must play this game at least once.
Edge of Nowhere
Edge of Nowhere is developed for Oculus rift by Insomniac Games. It is an action game well combined with adventure. This game was released on June 6, 2016. In this game you control the main protagonist to find his fiancée who went missing along with her rest of the scientific expedition.  The game received a kind of mixed reviews.  Its amazing story-line is what will make you play this game.
Chronos
The title itself of the game is very interesting. The game includes over the top puzzles and challenges and a whole new varieties of enemies. One more interesting thing in the game is that whenever the hero dies one year of his life is reduced.
Eve: Valkyrie
This multiplayer shooting game is developed by CCP and is designed to use virtual reality. The game managed to get mixed reviews. It was praised for its amazing arcade experience.Though this game has very limited plot and the limitation of single player still it a really fun game.
Minecraft (Windows 10 Edition Beta)
This game was announced on July 4, 2015 but the beta edition was released on July 29, 2015. This Windows 10 Edition game has ability to play up to seven players at a time.The game has multiple control schemes. The cost of this game is $26.95 on the Windows Store.
The Climb
This is a first person virtual reality game. The main objective of the game is to climb stone walls to the top of every stage which is presented. The game was released on April 28, 2016.
Damaged Core
This is also a first person shooter game.  The game has given full attention in the gun details, and in keeping high graphics.  It has a full story mode which many of the game in this list lack. The game has seventeen different enemies. The story line is that the robots want to take over the world. These robots were made by humans which are now becoming nightmare to their lives. Another humanoid is created by the codes which will help humans to save the world.This game is one of the best game which you need to play at least once.
The Mage's Tale
This is yet another role playing game. Its development is done by InXile. This game was released on June 20, 2017. The game received a lot of positive reviews. It is very addictive and has a great story line and graphics. The game is about exploring subterranean passage, fight enemies and solve puzzles.
Lone Echo
This is an adventure game which was released on July 20, 2017. The game is perfect amalgamation of exploration and using tools and objects to solve puzzles. It has won Game Critics Award of Best Virtual Reality Game this year.