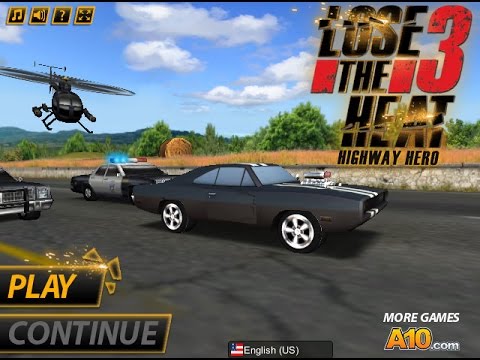 There are thousands and thousands of 3D car driving games on the internet now, and you can play tons of them for absolutely free online. Here are a few 3D car games that you can play without downloading or paying to play.
Offroader V5
This car driving simulation is an upgrade on the previous V4 version. This version has upped the ante a little bit with the graphics, so the game looks a lot better than before.In Offroader V5, players can switch between multiple cars while in the middle of their drives. Choose from racecars, a pickup, or even a bus to drive around on a terrain of your choice! This game keeps things simple, with instructions that you can hide or leave up on the left side of the screen. If your car is damaged, repair it with a single button push. Control time, switch between cars in real time, and view your car from several different vantage points. There's no racing in this car game, but you can limitlessly drive around.
Scrap GL
Scrap GL has three different cars to choose including a Ferrari Zegabria. With a key, you can obtain a fourth car. This game allows you to set up obstacles like ramps, loops, half pipes, and even mines!You can also enable or disable ABS, TCS, and ESP and kick in NOS when you feel like it. Select from a variety of camera angles so you can even watch your car drive off into the distance. This game has a single player and a multiplayer mode. In multiplayer mode, you can create private or public races and drives. You can even have a password for your friends to get into the races with you. A chat feature enables you to speak with other players.
3D Car Simulator
In 3D Car Simulator, players can select one of three maps and one of three cars. This includes a police car with a working siren that you can toggle on and off as you please. Change the camera angle so you can feel like you're a spectator or like you are right behind the wheel of a rally car. The screen will show your speed and gear with a speedometer as you drive around endlessly in the countryside or city.There is also a NOS bar, which automatically refills as you use it up with the shift key.
Madalin Stunt Cars 2
In Madalin Stunt Cars 2, players can choose a single player or multiplayer option. There are plenty of cars to choose from including Lamborghinis, Bugattis, Camaros, and police cars. Players can then hit the stunt track with some high speeds and use NOS for a boost. The tracks have several ramps, loops, walls, and hoops to literally jump through. Multiplayer mode allows players to join tracks with other drivers online. Break down stacked objects, and see who can get past obstacles and through the stunts the best. A speedometer is displayed and a chat feature in the multiplayer mode will allow you to interact with other players.
These are just four of the online 3D car driving games you and your friends might enjoy playing, but there are countless others to try.