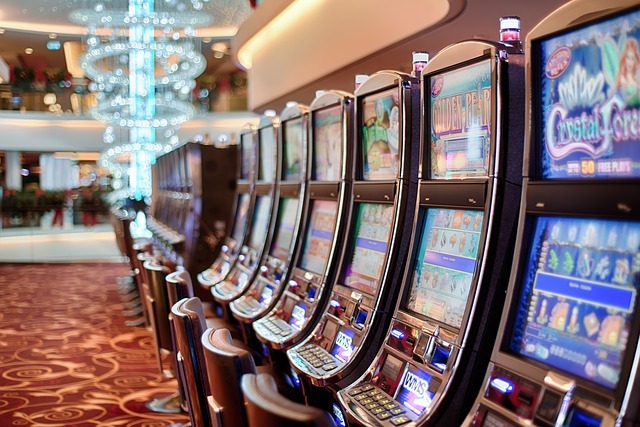 Online casinos were always highly appreciated for their diversity. Thousands, if not millions of people play the top table games at Red Flush online casino, then head over to its casual games, scratch cards, and all of the other titles in its library. Most players agree, though, that they are most excited about the lineup of slot machines the Red Flush and other online casinos have to offer. The popularity of slot machines is unbroken since their invention over a century ago, and it shows: by the numbers, casinos have more slot machines than any other games all over the world – online or otherwise. And the number of slot machines is constantly rising: this February, the Red Flush will add four new titles to its library.
Classic 243
Classic 243 will be a favorite among players seeking pure, unadulterated slot machine action. As its name shows, it will be a classic video slot, with 243 ways to win, and symbols on its reels that are considered "classic" by the gaming community: BARs, 7s, fruit, and such.
Classic 243 will be released both for desktop computers and via Red Flush Mobile, so all players on all platforms will be able to try it.
Secret Romance
If it's February, it's Valentine's Day. The 14th of February is a day of love, with a ton of heart-shaped and chocolate-covered merchandise added to the mix. It's only normal for the Red Flush to get its players into the mood with its upcoming Secret Romance slot machine.
The game's reels are covered with symbols related to this date filled with love and lust: perfume, flowers, jewelry, heart-shaped wreaths, and love letters that transform in virtually any other symbol on the reels. A game that will appeal to the incurable romantic gambler in you.
Fruit vs. Candy
A game that helps its players choose between healthy and delicious treats – or perhaps makes the decision even harder. Fruit vs. Candy is a game that features both of the things in its title on its reels but not at the same time. Instead, players can choose whether to go with the healthy option or simply give in to the temptation of sweetness. Their decision can influence the benefits they receive later on, of course, much like in real life.
Mirror Magic
A game that takes its players through the looking glass, into a fantasy world filled with magic and wins. With realistic 3D graphics, and amazing, animated symbols, the game promises to be a fantastic trip to a fantastic land.
+1 – Castle Builder II
The Castle Builder slot machine was one of the most successful ones ever to be released online. It combined the simplicity of a slot machine with the complexity of a building game, giving birth to a unique mix of resource gathering and luck. This year, the game will get a sequel: Castle Builder II will be released at this year's ICE Totally Gaming in London. While there's not much to know about it, Castle Builder II might become the most played slot machine of the year.