Games have become more than just something to help you relax, it has sort of become more a part of our routine. We play a game or two – when we take a short break from work, when we wait for some, when we travel, before going to bed, while eating – it has just somehow been included in everyday tasks. With the use of mobile phones and a number of new games being introduced daily, it is easy to get lost in them.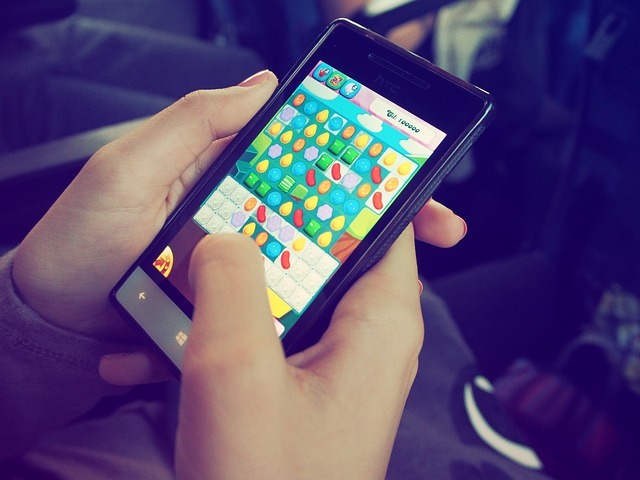 For many people, loading up their new phones, formatted phones, extra memory space, with games is the main priority. There are some games that are somewhat addictive, and take up the time that we have set for other tasks as well.
Remember Candy Crush? It is still growing strong, with new additions being added consistently. I was sort of addicted to it, got to level 800-something, and that is when I slowed down. I still have three versions of the game – Candy Crush Saga, Candy Crush Jelly, Candy Crush Soda – on my phone, but I rarely play them nowadays.
Here are some of the addictive games out there, though beware not to get too addicted because then you will be getting nothing else done.
Candy Crush Friends Saga
I had to start with this. The latest instalment of the popular Candy Crush franchise is Candy Crush Friends Saga. It is as fun as the other ones before that. I am biased towards this game, so obviously I would recommend any game that the franchise launches.
Angry Birds 2
Remember how popular Angry Birds was, and still is. The inspired products of the characters of the games are found everywhere, plush toys being the most popular. The Angry Birds franchise has expanded. But I like to stick with the classic game. The Angry Birds 2 gives you exactly what you want and expect from an Angry Birds game: shooting birds at evil pigs. It is so satisfying to make that hit.
Bubble Witch 3 Saga
Candy Crush maker King a lot of popular phone games. They seem to have perfected the formula of a perfectly addictive fun mobile game. The Bubble Witch series has proven to be working for a majority of people, the shooting and matching puzzle game keeps people occupied for hours. The latest instalment, Bubble Witch 3 Saga, is as fun as its earlier versions.
Temple Run 2
I remember the time when everyone was crazy for Temple Run. All my peers had it on their devices, except me. I never liked it much, I like my games a bit more laidback. But even I admit that it was fun to play. This latest version has better graphics, new obstacles, achievements, and power-ups. More fun for the temple run lovers.
Gardenscapes
In Gardenscapes you help Austin (the Butler) to restore an outdoor garden by playing this matching game. If you would like to play another version of the game, with the same idea but a different setting, then the other game is called Homescapes. In this game, you have to help Austin renovate and design a house. I for one am a sucker for games that include the concept of farming, gardening, and designing. I have my (now neglected) farm on Farmville to show for it.
Heads Up!
Heads Up! Is a game created by Ellen DeGeneres for her talk show and popularized by the said show. Heads Up! has since become a massively popular mobile game. If people haven't played it, then they have heard of it. It is used as a fun game on many talk shows now, it has become a common party game. One player puts the phone on their forehead, a word is displayed that the other players can see, and the other players give clues about words on the screen. The person holding the phone has to guess. It uses skills and quick thinking in real life, making it even more fun.
Draw Something
Remember game night in Big Bang Theory? Sheldon and Leonard vs Penny and Amy. Remember their game of Pictionary? Draw Something is similar to Pictionary. One person draws and others have to guess what the word is supposed to be. Sounds fun, doesn't it?
These are just a few of the games that I have been playing or hearing about recently. No matter what games you play, know when to stop.