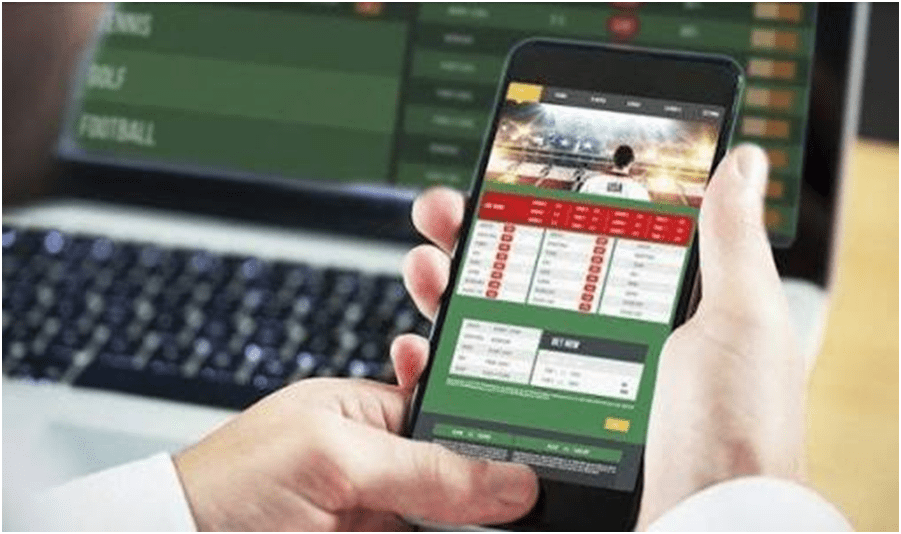 As far as entertainment goes, there is no better way to spend a weekend than watching a game of football or baseball. Of course, if you really want to get caught up in the action, then sports betting is the way to go. It gives you the chance to put your money where your mouth is and see if you are as good of a game predictor as you think you are.
Now, you may have realized that times are changing with sports betting. These days, people aren't lining up at bookmakers, waiting for a chance to place a bet. Instead, these processes can be taken care of online. Still, although it may sound simple enough, there are a few things that you need to know before you get started.
Understand the Laws in Place
America has had a rather contentious relationship with sports wagers. For quite a while, the practice was actually banned there but then the Supreme Court lifted these sanctions. Despite this, there is still some uncertainty when it comes to placing wagers. This is largely because the Federal and State laws are at odds with each another.
To make sure you are on the right side of the law, do your research on websites like Betting Top 10. BettingTop10.com's USA section has a list of states with Legal Online Sports Betting to allow users to know what the laws are in their state and which sportsbooks are licensed to operate there.
Take the Time to Study
It's not all fun and games with sports wagering. On the surface, it may appear simple enough to place a bet. However, there is more to it than you might think. For one thing, did you know that there are several kinds of wagers you can place?
The most common is a moneyline wager, also known as a win bet. This is simply predicting who the winner of a match or game is going to be. Nonetheless, your options don't stop here. You also have the chance to place wagers on point spreads, over/under, prop, futures, parlay, and more. Obviously, when you are first starting out, it is best to stick with the wager you find the easiest to understand and place. Websites that do free sports picks, tips and predictions like Doc's Sports Service are also a big help.
Analyze the Structure of a Wager
Even with the simplest sports wager, you need to do more than just place money on your favorite team. This is because there are five different elements to a bet. Let's take a closer look at these:
The first stage involves the two sides of a wager. For instance, let's imagine that you want to place a bet when the LA Rams are playing the Minnesota Vikings. Obviously, you will have a favorite in mind and therefore, you will take that side ­– for the sake of an example, let's assume that you are a Rams fan. This means that the bookmaker will be taking the opposing position with the Vikings.
The next step is choosing a winner. Since it has been presumed that you are rooting for the Rams, you will be selecting "Rams to Win". Then, it is a matter of deciding your stake. This is the amount of money you will place on your team to win. There is typically a minimum stake mentioned but this tends to be quite low so that anyone can join in.
After this, you will have to see what odds the bookmaker has for you. The odds are what will determine how much the bookmaker will have to pay you, should your guess be proven correct. If there is a good chance that the Rams will actually win the game, you can expect low. However, if it seems like the Vikings may easily beat them, then your odds will be high.
Always Have a Plan
Placing a wager on a team, player, or any outcome can be exhilarating and thus, will bring out a few emotions in you. This is why it can be easy to get caught up in the moment and end up wagering or losing a lot more than you intended. Fortunately, there is a way to avoid this scenario.
You can set limits for yourself by creating a plan for your finances. First, set a total limit – this will be the final sum that you spend during a week or month. Then, determine just how much money you are willing to lose on any particular wager. Make sure that you never bet more than this amount.
Prepare Yourself for Anything
The best – and sometimes the worst – thing about sports is that anything is possible. Just consider what happened when the Ram's running back Todd Gurley decided to get tackled rather than go for a touchdown against the Green Bay Packers. Sure, the Rams won the game in the end but Gurley's simple action cost some bettors thousands of dollars. This shows, more than anything else, how important it is to carefully consider your wagers.
Sure, all of this may seem like a lot of information and quite a bit of work as well. However, once you get the hang of sports wagers, there is actually a lot of fun to be had. Not to mention, you stand a chance to win quite a bit of money too.