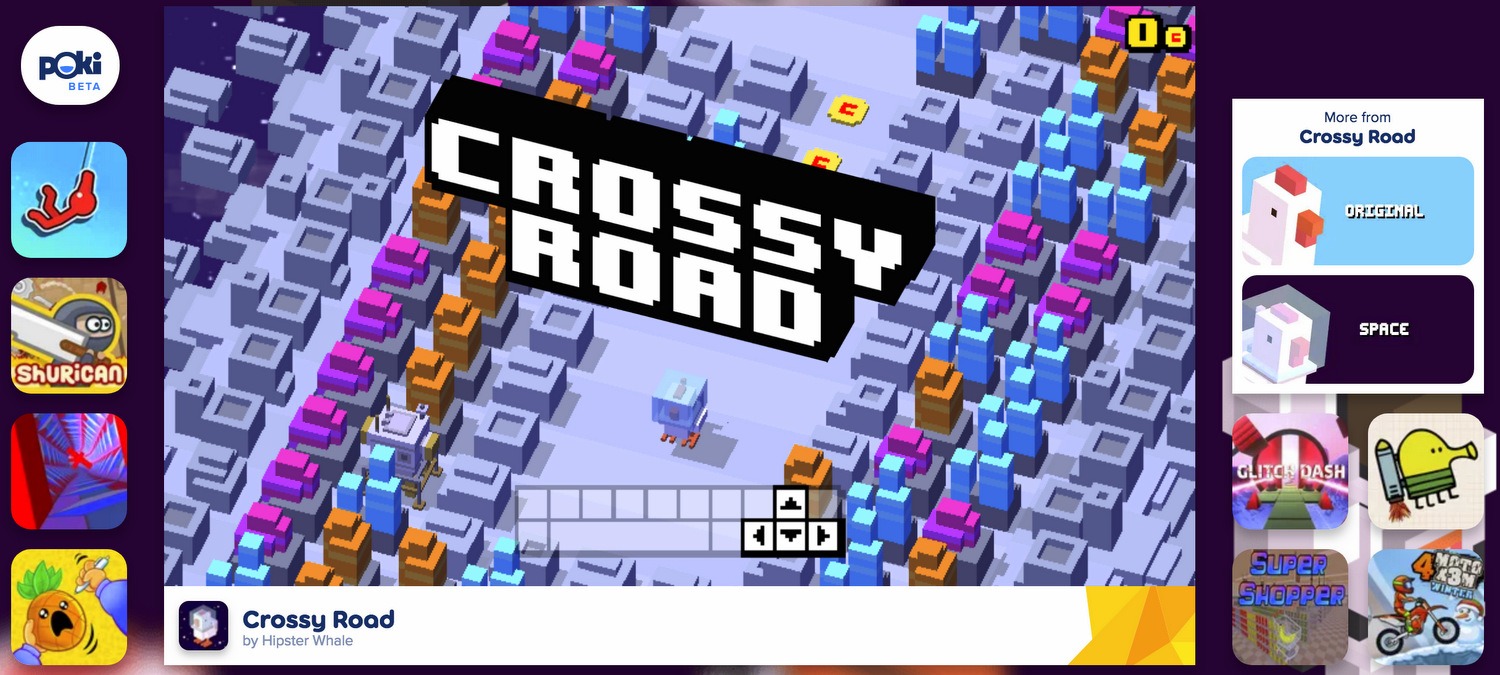 The title of "first animal in space" is held by several different candidates depending on one's parameters. If you accept insects, then two American fruit flies were sent into high altitude aboard a V2 rocket back in 1947. If you're more of a mammal person, then it's Albert 1 the rhesus monkey you're looking for, who was also aboard a US rocket. If, however, nothing but true orbital flight will do, then look no further than Russian pooch Laika, whose space journey is now commemorated with a statue in Moscow.
All of this is to say that any enterprising animal wishing to explore the furthest stars has strong precedent. Exploring space is a noble mission, so the task should fall to a similarly noble animal. How about a chicken? Chickens are ubiquitous; every culture uses them for something, be it meat, eggs or companionship, and they can be pretty fun farm pets, too. Chickens seem like a great fit for space in our books.
Clearly, the folks at Hipster Whale agree with us, because space is exactly where they've sent their intrepid chicken protagonist in Crossy Road. The game, which is already a pretty popular time-killer on the web thanks to its exclusive host Poki, has received an update in the form of some extra content related to everyone's favorite massive incalculable void, and who better to forge forwards into this new and exciting world than the Crossy Road chicken?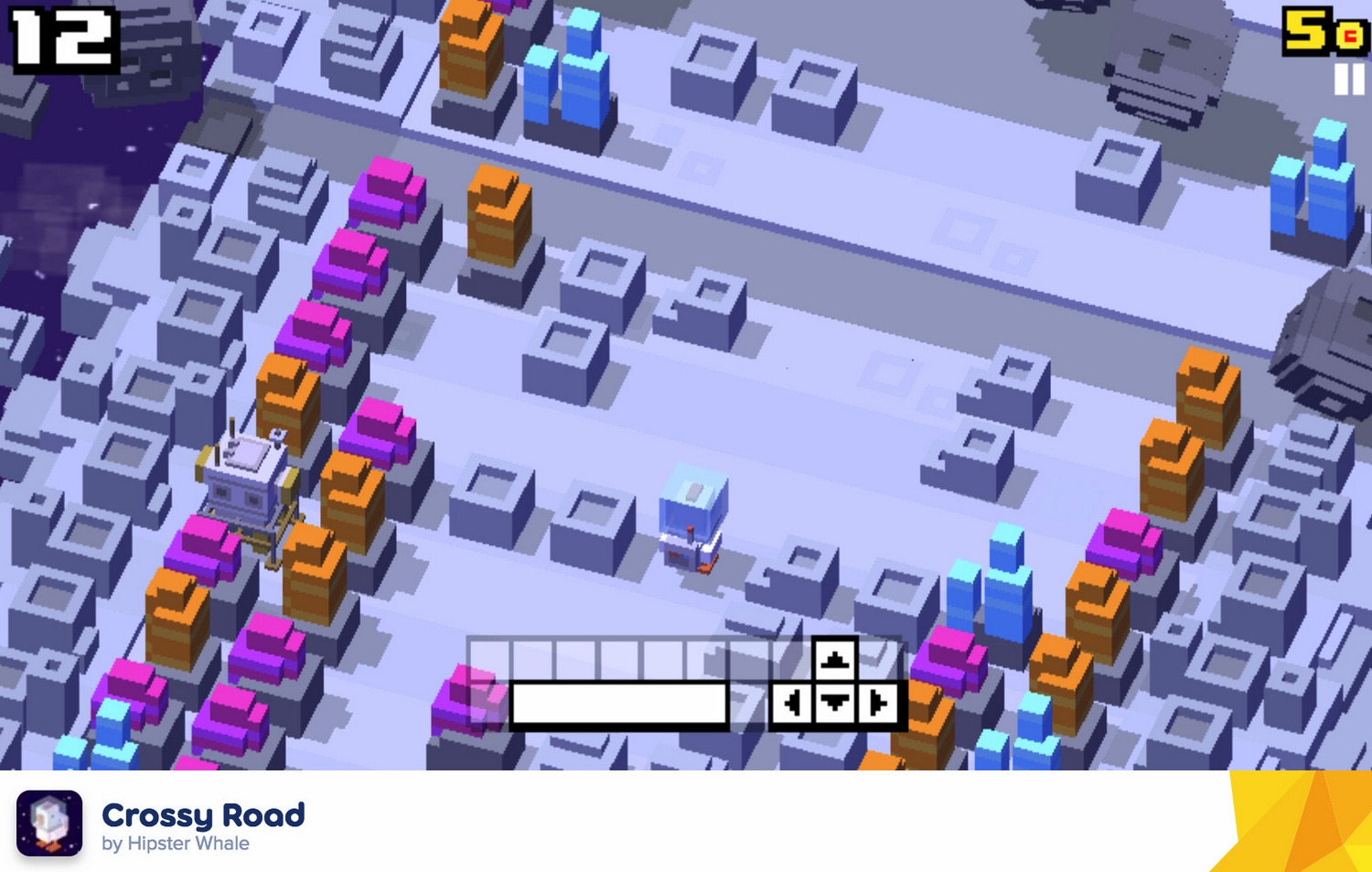 Poki earns its place as the exclusive home of Crossy Road thanks to the ease with which players can switch between the two versions of the game. The visuals have been completely overhauled in Crossy Road Space, so it's not unreasonable to think some people might simply want to return to the relative simplicity of the game they already know and love. Thankfully, on Poki, you can simply click either Original or Space, and you'll be playing that version within nanoseconds. Cool, eh?
Luckily, everything out in space operates in a similar way to everything back on Earth. Maybe the Crossy Road chicken has some sort of field that manipulates objects around it, because it turns out space is also full of obstacles to dodge, platforms to hop on and coins to collect. Lucky for the chicken, or indeed whoever happens to be tackling the space gauntlet at any given time. The Space update of the game adds a few new unlockable characters and changes the aesthetics, but this is still very much the Crossy Road you know and love.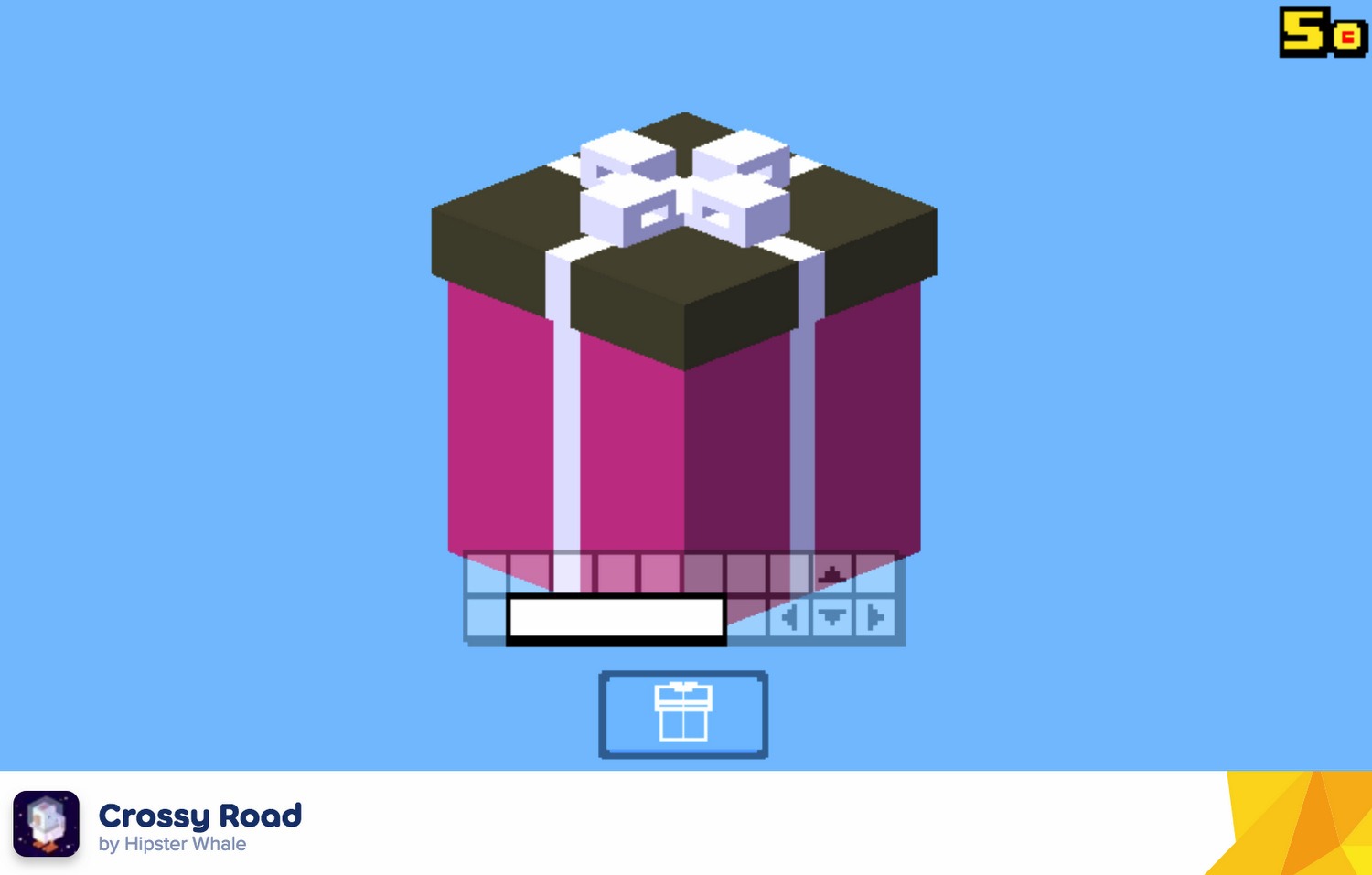 Let's talk gameplay. Most of you may already be familiar with Crossy Road, having played its original version on Poki already. If you have, the Space version will feel instantly intuitive to you. It's still the same Frogger-inspired jaunt through a series of moving obstacles and fast-flowing "rivers" (read "vastness of space" for the intergalactic edition) with coins to collect along the way. Mechanically, the Space version is identical, but there are some new hazards and obstacles to get used to. The new platforms on which our chicken friend waits for floating space debris to hop onto can be a little confusing at first; it's not always easy to see exactly where one can stand if one wishes to avoid death.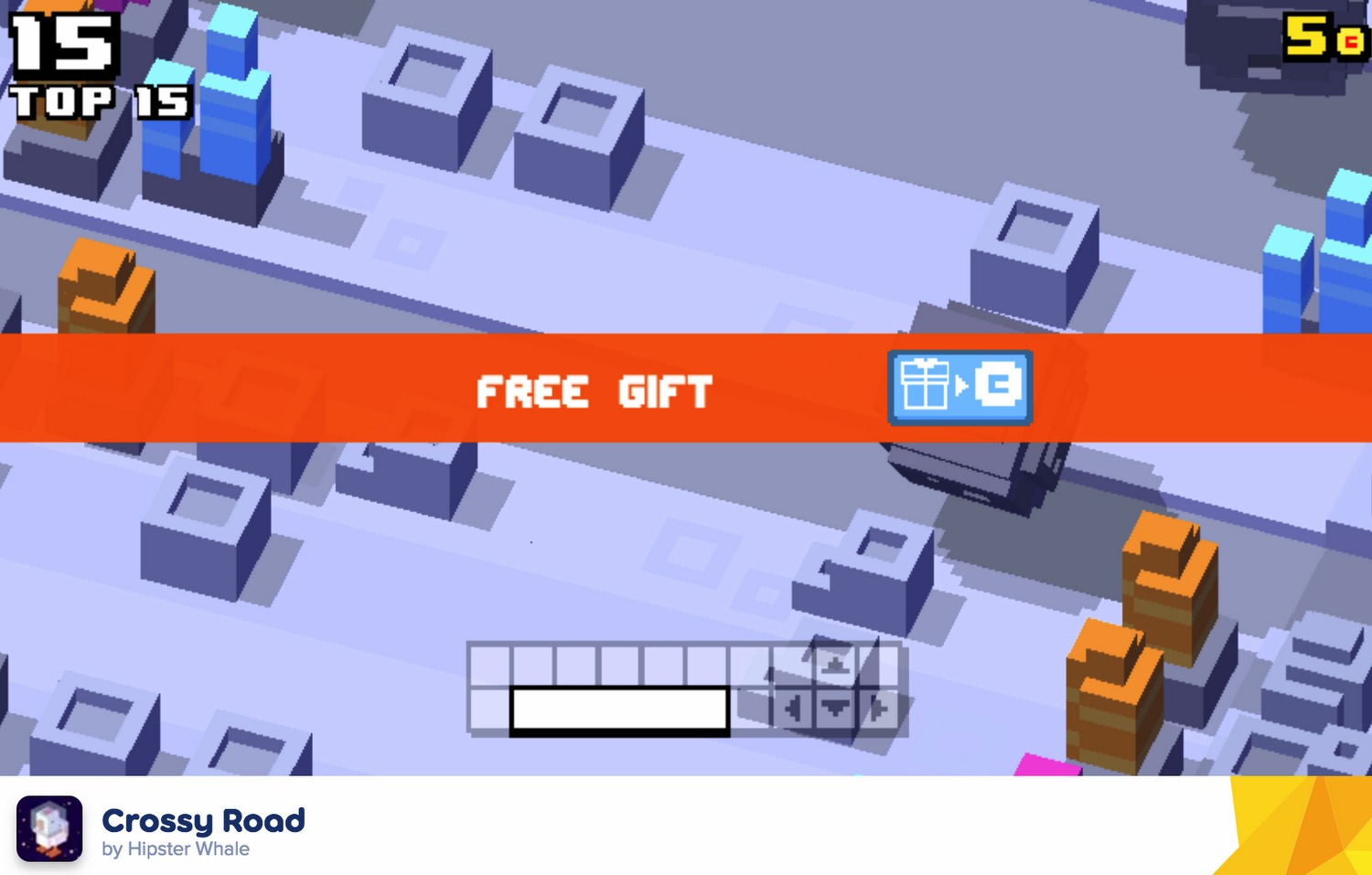 After a while, though, the Space edition of Crossy Road marks itself out as an excellent aesthetic update. All of the new obstacles are thematically appropriate and enjoyable to work through, with the flying asteroids a particular welcome highlight and a glad change from the usual speeding vehicles. Also welcome are the occasional robotic droid-type things, which will watch the chicken's journey with interest but never actually do anything (we were convinced for a while they were going to come to life and attack us, but "sadly" this never happened).
If you've never touched Crossy Road before, here's a quick rundown of the mechanics. The game strongly resembles isometric Frogger, right down to the rivers which must be crossed using logs and the roads which must be navigated. Your aim is to get as far as you can through an endless stream of obstacles and environmental hazards, collecting as many coins as possible along the way. Crossy Road does not end, so your aim is literally just to get as many coins as you can and score as highly as possible. In this way, it's the perfect accompaniment to a relaxing cup of coffee and a snack of some kind; play a few rounds of Crossy Road to unwind rather than dedicating yourself to the game for extended periods of time.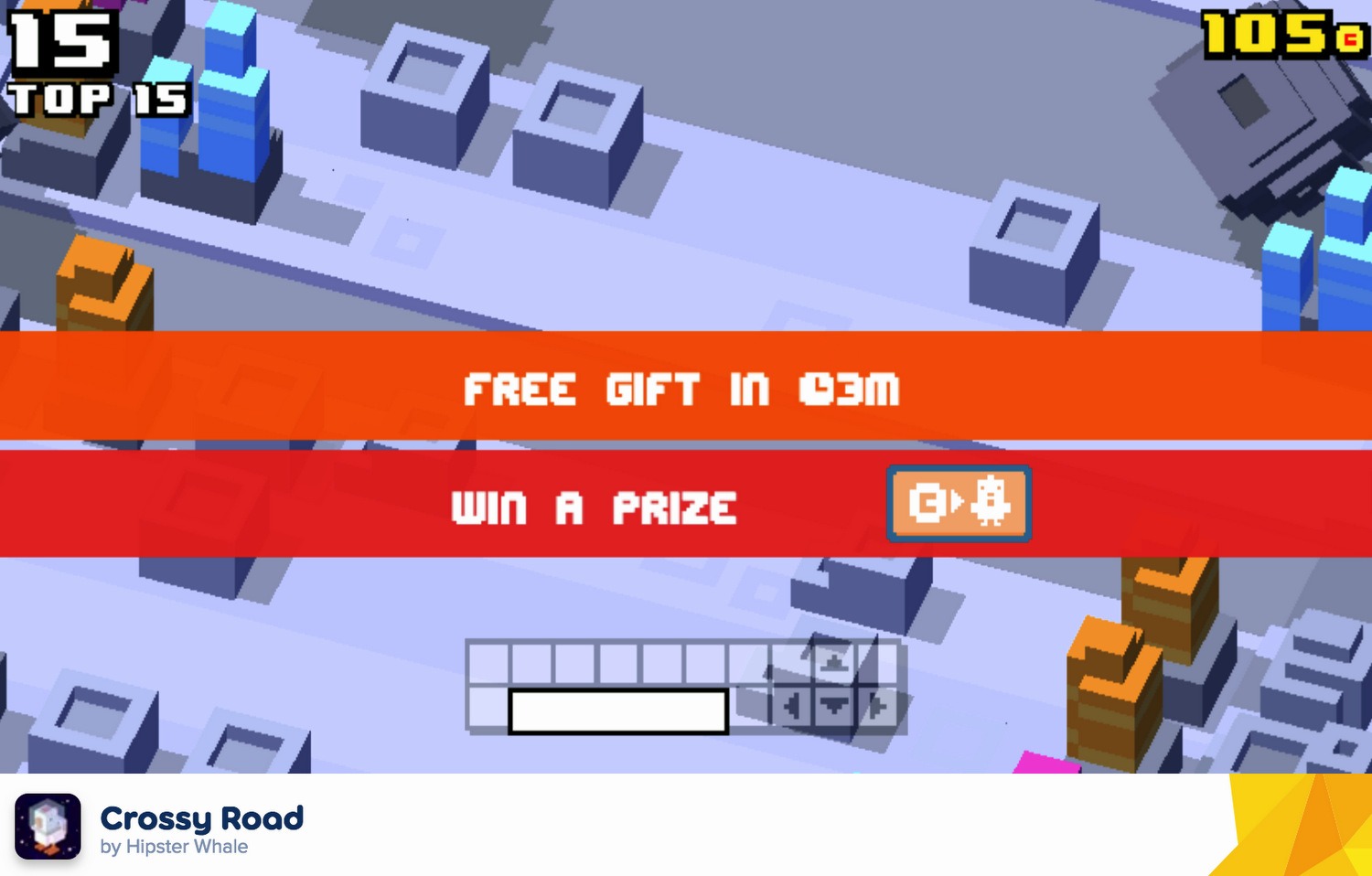 The Space version of Crossy Road has a few cute surprises in store for the enterprising unlockables enthusiast (which we won't spoil), so make sure you get stuck in enough to unlock all of these new characters. Obtaining new folks to make the death run still involves the same slot machine-style minigame, so you'll be familiar with the methods by which you can choose a new victim – uhh, intrepid hero. There are also new mechanical surprises, one or two of which are significant. Again, we don't want to spoil them here, as they're likely to take seasoned Crossy Road players by surprise. All we will say is watch out for the meteors.
It's not hard to see why Crossy Road is so popular. Hipster Whale as a developer has a knack for creating arcade-inspired experiences that echo the games they're based on while still bringing something new to the table. Pac-Man has already received the Hipster Whale treatment, as has Frogger with Crossy Road, so we're looking forward to what the developer brings us next. In the meantime, you can sate your hunger for straightforward, super-fun arcade experiences with the new Crossy Road Space update.