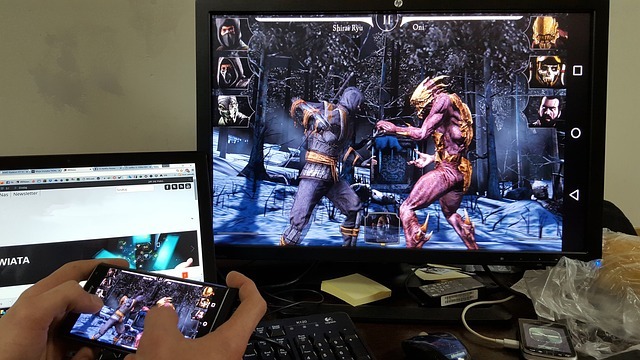 Everyone loves a good fantasy game, and this has been a strong year for Android games in this department. From new experiences to nostalgic throwbacks, you'll have no problem finding at least a few games to enjoy. Both RPG lovers and overall fantasy enthusiasts should be happy with the 2017 Android lineup.
Final Fantasy XV: A New Empire
Starting strong, we are going to discuss why Final Fantasy 15 deserves a place here. At first, this game seems incredibly difficult. There are resources to mine and manage, research projects to ensure you have the best items and many character classes to train and use effectively. Sounds like a big task, but in common Final Fantasy fashion, there's actually a fairly low learning curve.
Aside from building your empire, you can join a guild with other players to dramatically boost your strength. This social element helps you find new friends while improving your own development. You're going to need the help as there are many rival empires who are looking to destroy you. It's a fun game that's easy to pick up but hard to put down.
Evoland
This one hits the nostalgic button hard, regardless of what type of fantasy RPG you like. Evoland takes many elements from classic games like Diablo, Zelda and Final Fantasy and inserts perhaps the most unique mechanic ever. The game evolves from a two-tone, 2D classic akin to early Gameboy games to a detailed 3D game as you progress. You literally improve the colors and mechanics by progressing through the game.
The very definition of a nostalgic throwback, this will show you why you fell in love with fantasy games in the first place.
7 Mages
While most Android games take on a retro, 2D look, this one uses full 3D graphics to deliver an intense dungeon crawler. Fighting classic monsters like skeletons, orcs, trolls and demons, you must solve puzzles while doing your best to survive. There are over 60 spells to cast and 14 different environments to trek through. You start as a single mage, but soon gain more in your quest.
Whether you're in it to save the kingdom or just enjoy the engrossing fantasy fun, 7 Mages definitely sticks out as a great Android game.
RPG Toram Online
RPG Toram Online is very unique in the Android environment. First of all, it's a full MMO experience akin to larger PC games. It's also class-free, which should definitely be relieving to players. Instead of picking a class and being forced to stay within its parameters, you are able to grow your character in whatever direction you'd like. You can also hire other players and get pets to help in your adventure.
This game does require a lot of digital resources, but most mid-tier devices should have no problem running the app.
Knights of Pen and Paper 2
If you're looking for an hilarious RPG that smashes together pen-and-paper games with turn-based RPGs, then this is the right app for you. You can customize your characters, the game room and learn various skills as you level up. Game masters can be bribed to give you special advantages, and there's even a mega dungeon at the end to really test your skills.
If you want to have a laugh while also enjoying a classic fantasy RPG, then this game is worth checking out.
Conclusion
There are many great fantasy games available through the Android market. From 2D retro games to modern 3D dungeon crawlers, you can find something regardless of your preferences. All of these games will satisfy that fantasy itch that you have, and the huge selection ensures that you can quickly find new games in this genre.