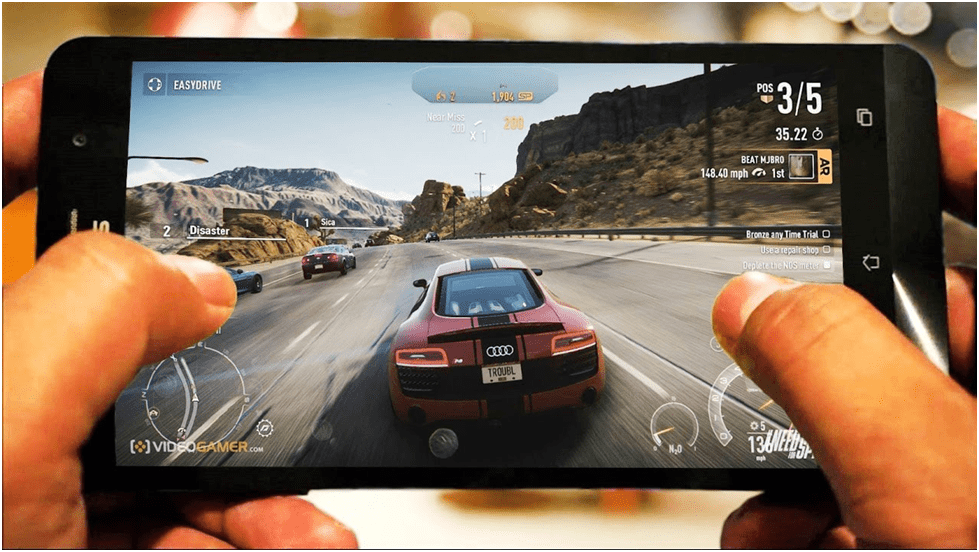 Not so long ago, mobile gaming meant the likes of Nintendo's Game Boy, Sony's PSP, and other similar devices that, despite being commendable in their own right, couldn't come close to replicating the experience of a home console or PC. Today, however, the scene has evolved, so much so that high-quality 3D games are now available on gadgets as small as mobile phones.
If have you been thinking of giving mobile gaming a go, you can start preparing yourself for a treat. In addition to gaining access to millions of single-player games, you'll also be joining a rapidly expanding community of gamers, ready to put your skills to the test in the online world.
That said, you'll need more than just your average portable device to get in on the fun. Although the market is filled with smartphones that are powerful enough to run most mobile games, not every handset is built with gaming in mind. Picking the phone that will offer the optimum gaming experience requires that you weigh your options carefully.
With that in mind, here are five smartphones that are currently at the top of the mobile gaming line.
1. The Razer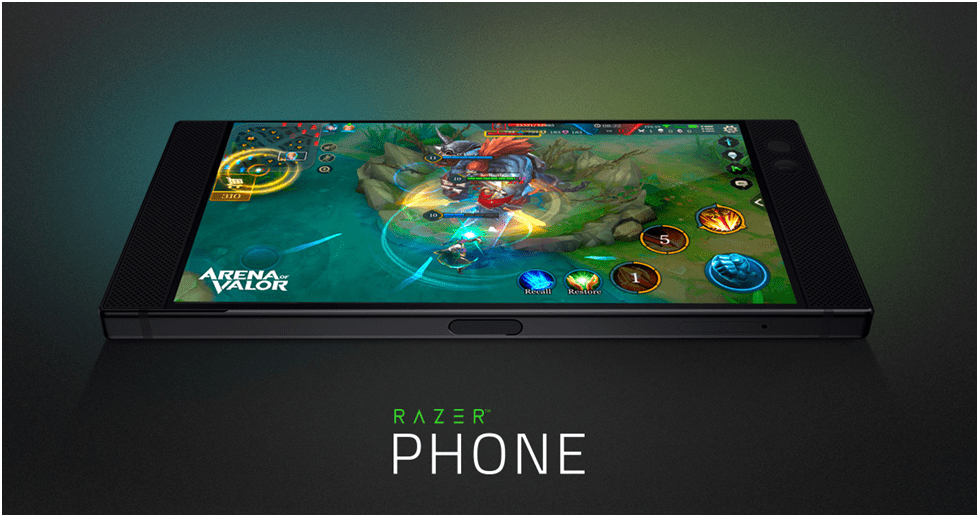 After much anticipation, Razer finally made its debut into the smartphone scene in November, last year, and unsurprisingly, the new gadget has received stellar reviews ever since.
The most breathtaking feature of the Razer is undoubtedly its 5.7-inch IPS display, which sports a resolution of 1440p and a never before seen 120Hz refresh rate. As a result, the phone offers the smoothest, most highly responsive gaming experience you'll find on a smartphone. Sure, only a few games support 120Hz gameplay, but this technology is the next big step for mobile gaming.
The Razer's internal hardware is on par with the current range of premium smartphones. With a Snapdragon 835, 2.35GHz processor, the Adreno 540 GPU, and a generous 8GB of RAM, the phone will chew through anything you throw at it.
While the display does a decent job of distinguishing the Razer from other similarly specced high-end smartphones, it's the software that wins it the gold. Having made a name in desktop and laptop gaming, Razer introduces some perks to its flagship phone, including Game Mode, which allows you to control performance settings for each game you launch, such as the CPU and frame rates.
As a consequence of the power-hungry screen, the one downside to buying the Razer is its battery, which hardly gets to seven hours of continuous usage. Nevertheless, that alone isn't enough reason to challenge its place atop the list of the best gaming smartphones out there.
2. Samsung Galaxy Note 8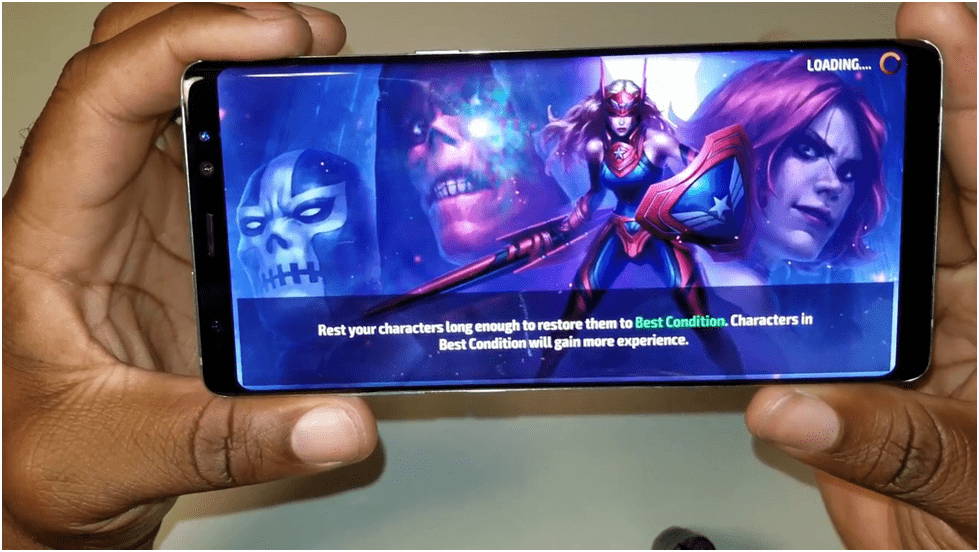 Although the Galaxy Note 8 doesn't scream "gaming" to your face like the Razer, it packs enough punch to give our number one a run for its money.
The phone's 6.3-inch screen combines AMOLED technology with a 1440p resolution to output bright, crisp and colorful visuals, regardless of the game you play. And, coming with a Snapdragon 835 CPU, Adreno 540 GPU and 6GB of RAM, performance isn't going to be a problem.
While you would probably prefer the stock Android 8.0 interface to Samsung's TouchWiz, the custom UI is surprisingly gaming-friendly. As such, you get a gaming mode, which includes performance tweaks and the ability to mute alerts while gaming. It's not nearly as aesthetically pleasing as Razer's Game Mode, but it works.
As for the battery life, expect a decent 12 hours of gameplay. That, coupled with how comfy it is to hold for lengthy periods of time makes the Galaxy Note 8 one of the best gaming smartphones you can buy.
3. iPhone 8 Plus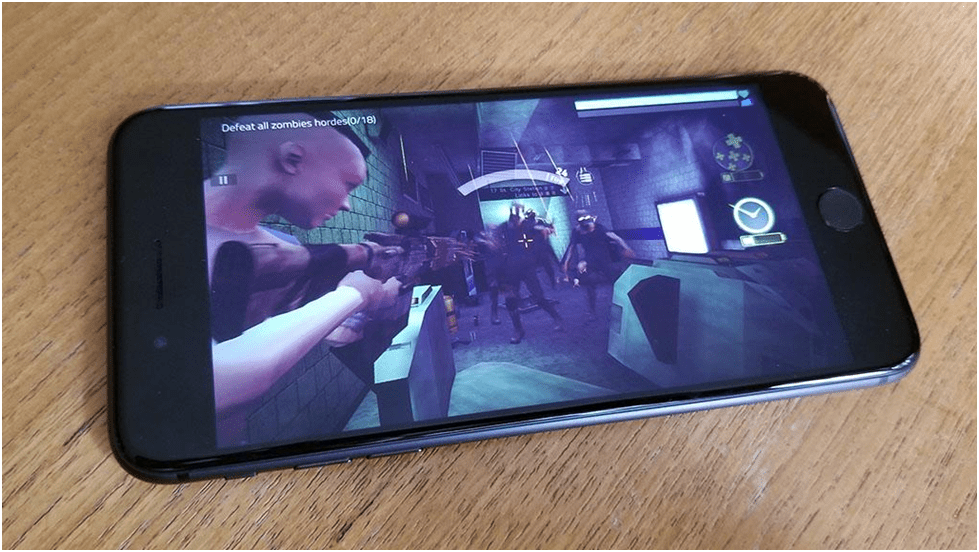 Apple's iPhones have been gaming powerhouses for years, and the iPhone 8 Plus is no exception. From the premium-grade specifications to its extensive game catalog, the iPhone is guaranteed to please the heart of any iOS gamer.
For better or worse, the iPhone 8 Plus still looks like an iPhone. While its design is as refined as ever, its large bezels make it quite big. In fact, the phone is about the same size as the Galaxy Note 8, despite the latter sporting a 6.3-inch display. Critiques aside, however, the 5.5-inch 1080p LCD is brilliant.
The real strength of Apple's flagship comes in its CPU, the A11 Bionic chipset. A hexa-core processor may not seem like much when standing side-by-side with Qualcomm's 8-core dragons, but going by expert benchmark scores, the A11 Bionic is the most powerful mobile CPU around. Add that to an equally impressive Apple GPU, and you have a smartphone that performs exceptionally well, even with only 3GB of RAM.
The lack of a gaming mode on iOS 11 can be a bummer, especially if you're substituting the Razer or the Galaxy Note 8 for the iPhone 8 Plus, but on the upside, you get access to the latest games and updates. Even more impressive is the battery, which clocks a decent 11 hours of gameplay.
If you're looking for a gadget that offers the best gaming experience outside of Android's top-flight smartphones, there's no better device than the iPhone 8 Plus.
4. OnePlus 5T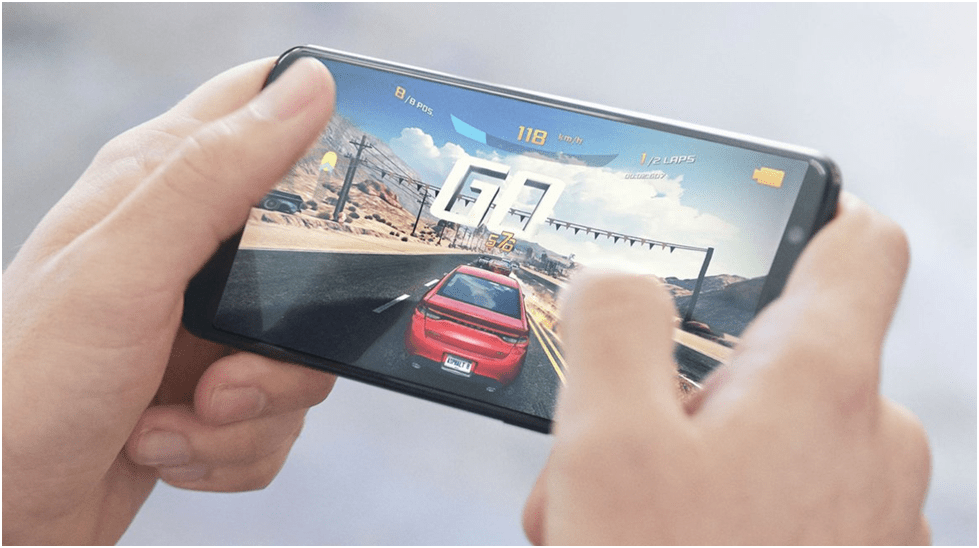 The OnePlus 5T may sit fourth on this list, but that is no indication that it's even remotely inferior to the above devices. Despite being only 1080p, its 6.0-inch AMOLED edge-to-edge display offers excellent visuals for gaming.
Under the surface lies a Snapdragon 835 SoC, which coupled with an Adreno 540 GPU, promises a hiccup-free experience with any game you choose to launch. And if you're wondering how it does with multiple applications, the 5T comes with a good 8GB of RAM for seamless multitasking.
Software-wise, the OnePlus 5T keeps the Android OS mostly stock, so you won't have to worry about the interface bogging down system resources. Although it lacks performance tweaks, the software does include a Gaming "do not disturb" mode, which disables notifications and soft keys for uninterrupted gaming.
The only notable area that the 5T falls short in is comfort. While not unusable, its ergonomics aren't exactly friendly for extended gameplay. Regardless, the OnePlus 5T is not only a remarkable gaming handset but also one of the best budget smartphones around.
5. HTC U11+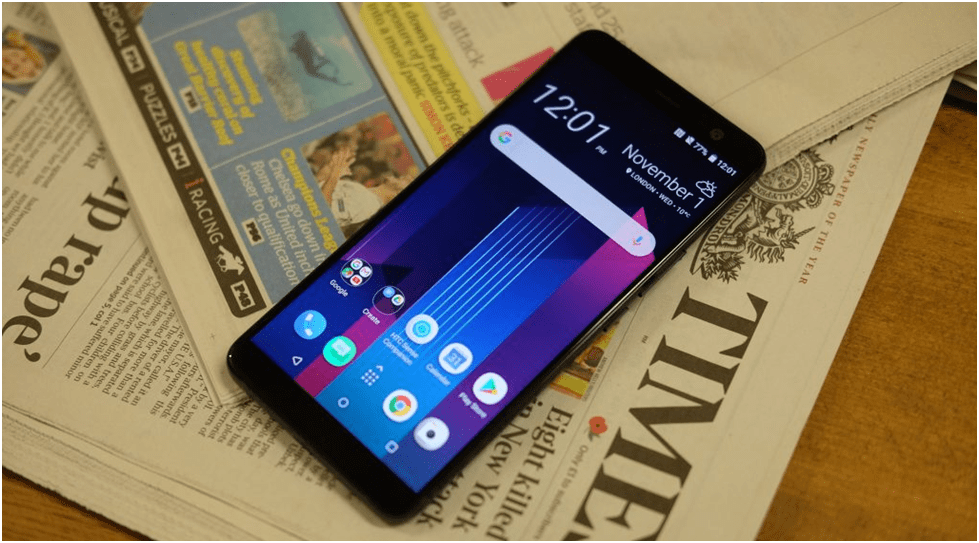 The U11+ isn't that different from HTC's previous flagship, the U11, but it does come with impressive upgrades, notably to the design, screen, and battery. The seamless metal and glass combination makes it look elegant, and the sizeable 6-inch display means you get more than enough viewing area for your favorite games.
Admittedly, the LCD panel doesn't pack as much depth as the OLED screens on devices like the Galaxy Note 8 and the OnePlus 5T. Nonetheless, its QHD+ resolution keeps everything looking crisp and clean. Arguably the best thing about the U11+ is its audio hardware, whose HTC BoomSound speakers and four omnidirectional microphones makes the lack of a headphone jack somewhat bearable.
Performance-wise, the HTC U11+ stays comfortably in the competition thanks to its Snapdragon 835 CPU, Adreno 540 GPU and 6GB of RAM. And when it comes to software, the impressive HTC Sense UI is only sparingly populated with bloatware. The result is a phone that reacts blazingly fast on all accounts, despite lacking a dedicated gaming mode or performance settings.
As for the battery, the HTC U11+ will last a good 12 hours of continuous usage on a single charge, which is commendable considering its demanding display and powerful hardware. By all standards, HTC has delivered a solid gaming smartphone that sits pretty among the top handsets on the market.
Conclusion
While it may not be easy to pick a winner, the five options above promise the best of the current mobile gaming scene. The Razer may edge itself to the top with its ultra-high refresh rate and exemplary specs, but the Note 8, OnePlus 5T, and HTC U11+ all have enough going for them to make it to the top. And although the iPhone 8+ doesn't have some of the impressive features you'll find on its Android counterparts, its generously populated game catalog helps it make a solid case.
Ultimately, whether you choose to follow your heart or to close your eyes and pick, you really can't go wrong with any of these smartphones.