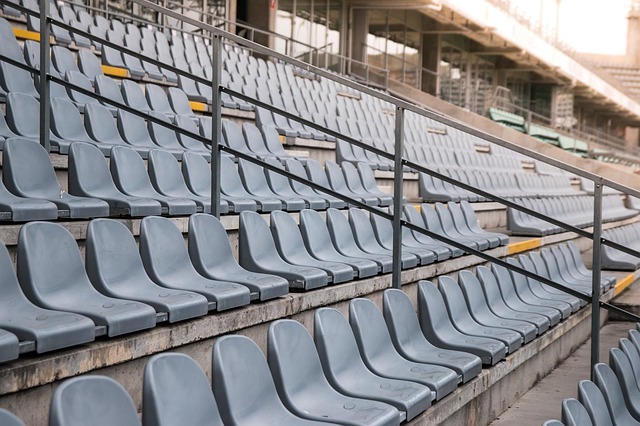 Comfort during gaming plays a pivotal role when it comes to claiming those digital victories. It's not just about how comfortable you feel, but it's also about keeping your back in good shape. All in all, health concerns should be your primary concern, especially if you're spending a lot of time in front of your computer or gaming console.
So what are the top 7 gaming chairs on the market today?
GTracing Ergonomic Gaming Chair
This gaming chair has a racing design and it's very reasonably priced. It comes with removable lumbar support and an 80 – 170 degree recline function. Nearly every part is adjustable, so chances are it's going to fit your requirements quite well. The quality leather it's made of is rather easy to clean, so all that is left is pure enjoyment.
Vertagear Racing Series S-Line SL4000
This gaming chair is adjustable in four directions. The tilt feature allows you to lean back comfortably without losing your balance. You can even lock the chair into a specific position if you so desire. Overall this chair is going to reduce the strain on your back and make you feel comfortable at all times.
Merax Executive Racing Style Chair
Many computer chairs look ergonomic, but after spending a couple of time sitting on them, the strain on the back gradually gets increasingly more noticeable. This is definitely not a problem with this chair. Apart from that, it has a smooth rocker and a 360 degree swivel. Due to this, not only does it prioritize posture and comfort, but also focuses on functionality.
Akracing AK-7018
If you feel like some gaming chairs put a little bit too much pressure on your legs, you might think about giving this one a shot. It has an adjustable recliner as well. You can also adjust its height. This is one of the most comfortable gaming chairs around, and its stylish design will never leave you bored.
The X-Rocker 5125401
This ergonomic chair has been designed with comfort in mind. It allows you to tilt forward and swivel. You can also take advantage of its built-in Bluetooth functionality that will allow you to communicate with all devices that support it. No more cumbersome headsets needed!
OpenWheeler Advanced Racing Seat
if you're a fan of racing games, you probably be particularly interested in this model. Basically, it simulates the conditions of a real racing environment without sacrificing any of the comfort you would expect from a quality gaming chair. By using this chair, you will truly feel like you're in command of a sports vehicle.
X Rocker 51396 Pro Series Pedestal 2.1
You can just sit down in this chair and get lazy, or play your favorite video games without feeling any kind of discomfort. Not only does it have comfortable padding, but also a built-in stereos and wireless transmitters.
Conclusion
This concludes our review of the 7 most comfortable gaming chairs on the market today. If you haven't thought about getting one already, you should do so as soon as possible. Your health will thank you and your gaming skills will improve.