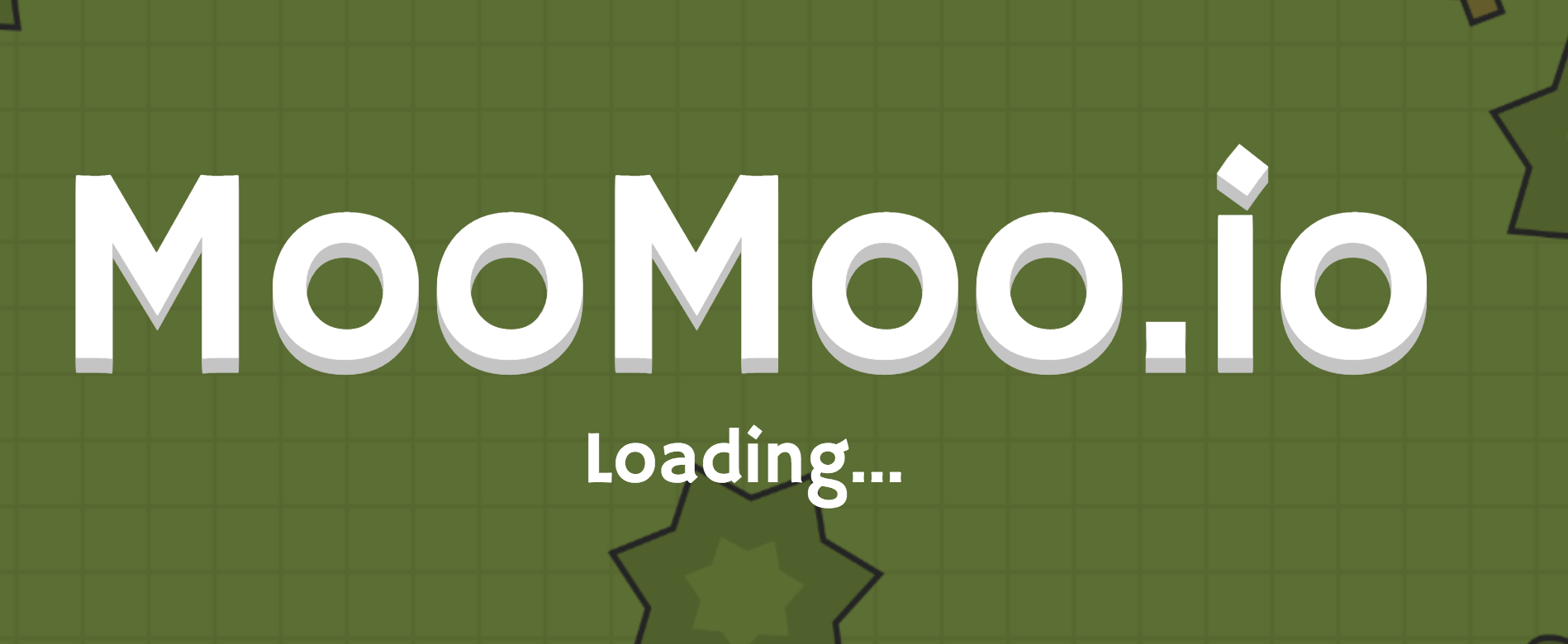 MooMoo.io is the latest in a rapidly growing list of .io games. If you haven't heard of that genre, your friends probably have. In a nutshell, .io games are simple, speedy multiplayer titles. The most popular ones are totally free to play. In some form or another, .io games bring players together. Today, I'd like to share a game that's become quite popular around the office: MooMoo.io.
One of the first things I noticed is how fun MooMoo.io looks. It has warm, bright graphics that showcase green grass, healthy trees, and blossoming fruits. All of the 2D visuals are bold and clear. Because of its graphical style, it's clear this is geared towards younger players. Even when characters battle each other, there are no gruesome scenes or bloody violence. As you might've already presumed from the name, MooMoo.io is safe for players of all ages to enjoy.
Players are tasked with building a village in MooMoo.io. At its most basic level, a village is simply a group of items. These items could include windmills, walls, and/or traps. Instead of simply acquiring items, gamers must be resourceful—literally. The objective is to gather resources and use them to build items. There are three types of resources in the game: wood, stone, and food. All three are equally necessary. Food items, such as apples, are essential for restoring health and staying alive. Wood and stone are useful for crafting new buildings and weapons.
Most players will spend a lot of time harvesting resources from the landscape. This type of gameplay can be relaxing and challenging. By activating the auto-gather feature, players can walk up to a tree and harvest an entire batch of wood without mashing any buttons. As an experienced gamer, I strongly prefer this type of gameplay to the repetitive action in similar titles. If you've ever spent countless minutes rapidly pressing the same button over and over, you'll fully appreciate the value of MooMoo.io's auto-gather feature.
Items in this game change over time. Instead of leveling up, players reach new "Ages" during MooMoo.io. Each new Age presents at least two new options. For instance, at Age 2, gamers can gather cookies, which restore twice as much health as apples. That might not be true in real life, but it's fun in the game! At Age 3, gamers can upgrade their sword or axe to become stronger. Better items cost more resources, but they are all affordable.
MooMoo.io is a very new game. Even so, it has many more layers than other .io titles. Players can explore different mining and building strategies to see what works best. A defensive approach may work best for some gamers, while others might take a more attack-heavy route. New features are set to be released during the upcoming weeks and months. If those extras are of the same quality as the current ones, MooMoo.io will only get better. We've seen many games like this one, but very few are nearly this good.