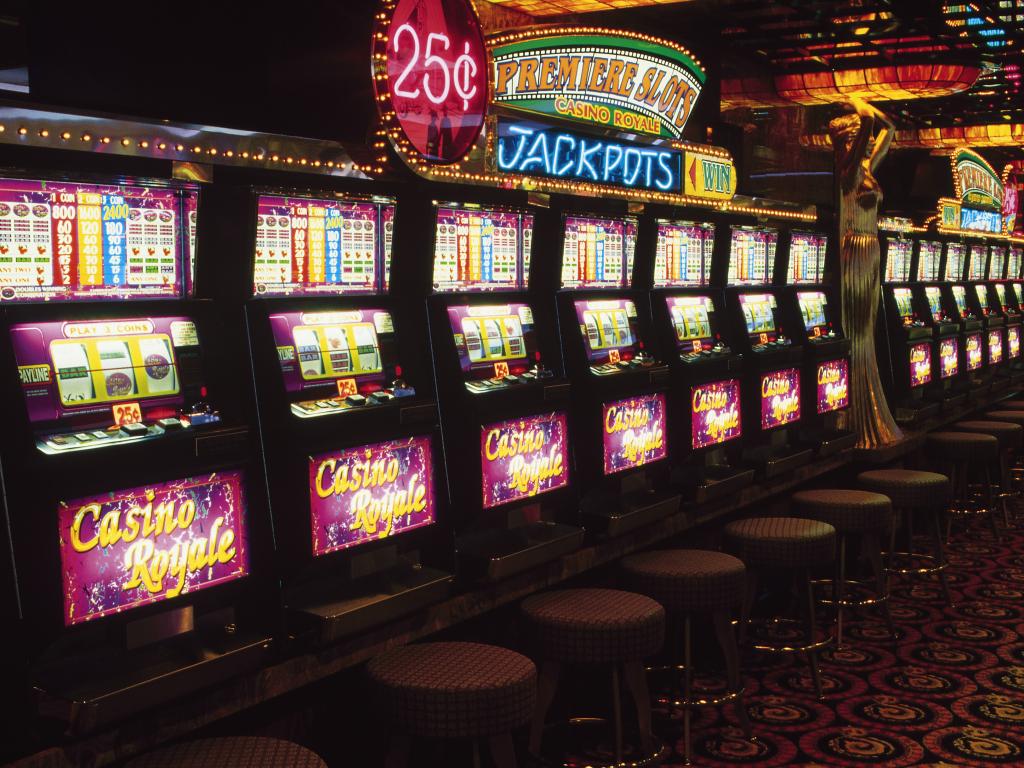 While online casinos have seen revenue skyrocket, real casinos have been flat-lining since 2014. The approaching years do not look so swell either for places like Atlantic City, which were once thriving gaming hubs. However, casino owners are coming up with a new solution to their crisis: video gaming.
Video Game Gambling Comes to Town
GameCo, a video game designer, this month revealed a new first person shooter game called "Danger Arena." This is not the typical shooter game you can play on your Xbox. The game will be exclusively available at casinos Bally's, Harrah's Resort, and Caesars in Atlantic City.
"Danger Arena" is marketed as a skills-based game where gamers can take home actual cash winnings for playing the game. Simply put, the shooter game follows the same logic as a slot machine, but is far more interesting to play. Also, a gamer's skill has a say in how much a player can win.
Video game gambling is largely seen as the next phase in gambling, CEO ofGameCo told a casino news site recently. The company is currently developing a slew of casino video games based on famous movies "Mission: Impossible,""Paranormal Activity" and "Ferris Bueller's Day Off." These games are not intended to appeal to serious gamblers. They are intended to appeal to gamers who don't mind trying their hand at gambling.
Prominent casinos are already signing considerable deals with video games developers. Caesars Entertainment recently signed a deal with Paramount Pictures for the movie-based gambling video games. Plans are underway to make a slot machine-like racing game out of "Mission: Impossible," a hidden objects game with cash rewards from"Paranormal Activity". Another plan involves a platformer game based on famous scenes of "Ferris Bueller's Day Off." The games will be in classic arcade formats, not intended for retail sales.
Can It Profit as Traditional Gambling?
Proponents of video game gambling say that the market is stable enough to profit off the trend for the next couple of quarters. Hopefully, video game gambling might reflect the profits seen in online gambling. Data released early this October show that internet gambling profited $16.6 million the past year, which is a 30 percent increase from the previous year.
Casinos are not happy with just online profits. They want gamblers in their properties, especially the younger crowd. The idea is that gamers will find slot machine-type games as thrilling as shooting aliens on television screens in their living rooms. It's not a long shot. According to statistics, more than 55 million American play video games on a regular basis 3 hours or more per week. Every 4 out of 5 households have a video game console. Americans love video games, therefore, they just might like playing them inside casinos too.
The border between game gambling and gaming might be blurring. MGM Grand in Las Vegas recently unveiled plans to open special space called Level Up sometime early next year. Level Up is described as a social lounge, where gamers can gather to engage in video game gambling.
MGM Grand is planning to attract the younger crowd by offering both classic and digital versions of social games like poker and blackjack. Of course, the lounge will also feature non-gambling games like foosball and ping pong that millennials love.